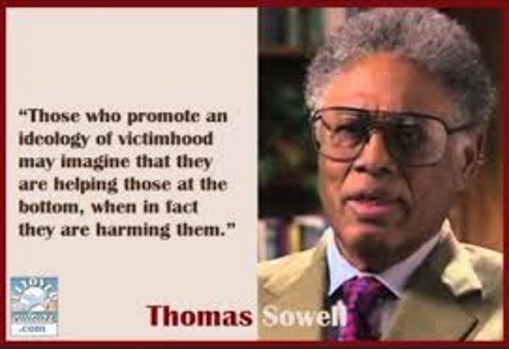 The Importance of WA Referendum 88
By Ward Connerly
At its founding – 243 years ago – the idea of equal citizenship for all Americans was a "self-evident truth." That idea has not only survived through the years; it has flourished.   The founders understood that there was a nexus between freedom and equality.  As events have unfolded, it has come to be that nothing more definitively describes the character of America than the extraordinary manner in which the nation addressed the contentious topic of race, and the nation's recognition of the inherent inequality of treating a segment of the population differently based on the color of their skin.
The recognition of this inequality compelled the Congress and President Lyndon Johnson to enact the Civil Rights Act of 1964, which became the centerpiece of the civil rights movement.  Passage of this Act represented the end of the Jim Crow era and acceptance of the enduring principle of equality for every person.  As further evidence of our national belief in the principle of equal citizenship, America exalted the stature of the individual most uniquely identified with civil rights and equal citizenship, namely, Reverend Martin Luther King, Jr.  As a symbol of our national dedication to equality, we honor Dr. King on an annual basis.  Unfortunately, it was during the same era in which America dedicated itself to equality that the nation diminished that principle by adopting so-called "affirmative action" programs.
In 1998, the voters of the State of Washington voted 58-42 in favor of I-200, a citizen-sponsored initiative that prohibited affirmative action preferences and demanded equal treatment for all in public employment, public education and public contracting.  It was my honor to be involved in the leadership of that effort.  Despite twenty years of opposition primarily from race advocates, I-200 withstood all challenges, at least until 2019.
In 2019, a number of race advocates proposed an initiative that would be considered radical in an era of political sanity.  This initiative (I-1000) effectively ends the principle of equal citizenship (civil rights) in the State of Washington.  Although initiative circulators gained signatures by claiming that I-1000 would be presented to the voters for their consideration, I-1000 was approved, in fact, in the last hours of the 2019 Legislative Session on a strict party-line vote.
The truly remarkable characteristic of I-1000 is the level of rhetorical deception employed by its proponents.  Instead of just honestly repealing I-200, which seems to have been their true desire, the proponents of I-1000 changed the definition of "preferential treatment" and vastly expanded the list of factors eligible for affirmative action.
It is significant that "veteran status" is included as "one of many" factors eligible for affirmative action.  By enabling veteran status to be a factor when included with others, I-1000 eliminates the entitlement to the preference.  Whether that is an unintended consequence of I-1000 or a direct result is irrelevant; the effect is the same; and that is a bad outcome.  Veterans' preferences should be regarded as a form of compensation for service to the nation, unlike skin color or sexual orientation, for example.
The fundamental reason why I-1000 was probably the worst public policy decision in the history of the state of Washington may be found in its title: "the Affirmative Action and Diversity Commission Initiative. Achieving the amorphous objectives of "diversity," "equity" and "inclusion" constitute the new policy substitute for Equality.
I-1000 is a direct assault on the basic premise of our Declaration of Independence: "We hold these truths to be self-evident, that all men are created equal…"  It offends the Equal Protection Clause of the 14th Amendment.  It violates our commitment to civil rights and equal citizenship.  It bestows inordinate authority to control the opportunities of Washington citizens in a yet-to-be-appointed Governors Commission on Diversity, Equity and Inclusion.  Rather than being endowed by our Creator with inalienable rights, I-1000 requires that residents of Washington become dependent on a governor's commission for their rights.
I have no doubt that if I-1000 is allowed to be implemented in Washington, the concept of "diversity, equity and inclusion" will overwhelm equality in other states as well.  There is potentially some very good news in this controversy, however; namely, a number of citizens in Washington state are so outraged by the passage of a measure as radical as I-1000 that they are sponsoring a measure (Referendum 88) to force an up or down vote on I-1000 this November.  These citizens are primarily of Chinese descent and operate under the name of Washington Asians for Equality.
As of this writing, there is a 90% chance that R 88 will collect sufficient signatures to qualify for the ballot this November.  If so, the founders will smile broadly in their praise of Linda Yang and WA Asians for Equality.
Ward Connerly

Wardell Anthony "Ward" Connerly is an American political activist, businessman, and former University of California Regent (1993–2005). He is also the founder and the chairman of the American Civil Rights Institute, a national non-profit organization in opposition to racial and gender preferences. He is considered to be the man behind California's Proposition 209 prohibiting race- and gender-based preferences in state hiring, contracting and state university admissions, a program known as affirmative action.
Also see:  
I-1000: Reviving Bigotry in WA State
Building Diversity Through Affirmative Action:  Legalized Discrimination