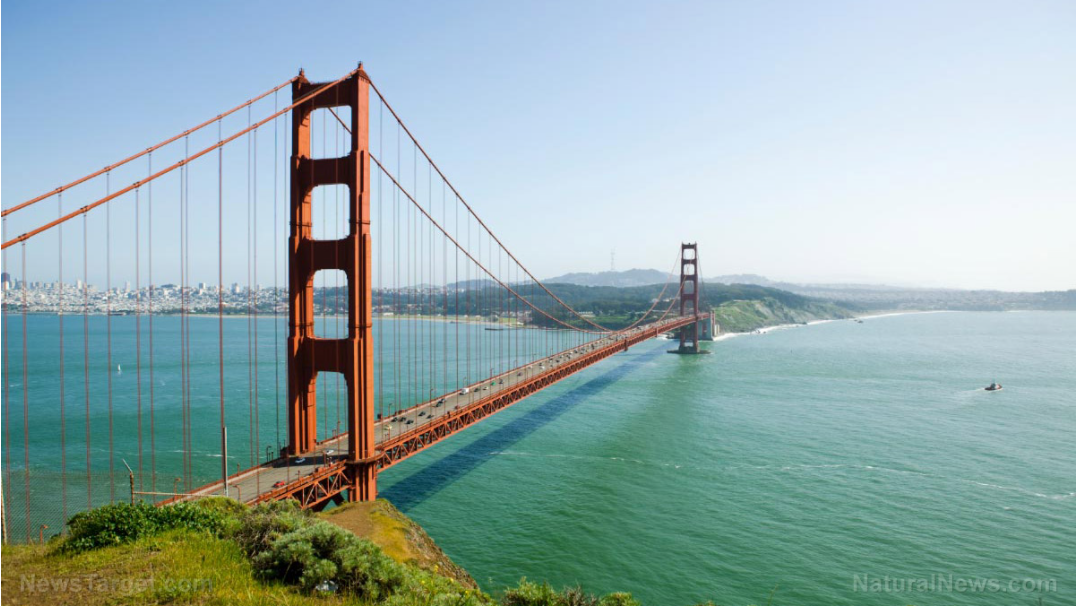 Cash for criminals? San Francisco to pay people "at risk" of committing gun violence hundreds of dollars a month to not shoot each other
San Francisco has started a pilot program offering to pay criminals $300 in taxpayer funding every month if they promise to keep their hands off guns and not get themselves shot.
The scheme is supposedly designed to curb the soaring violent crime rate in San Francisco. The program, called the Dream Keeper Fellowship, will begin in October with 10 individuals who are deemed at high risk of committing a shooting or being shot at.
The city will pay these criminals $300 a month to participate in the program. If they meet certain milestones, the monthly payments will be increased to $500. Some of these milestones include actively looking for a job and maintaining parole appointments.
The criminals will also be paired with life coaches from the city's Street Violence Intervention Program and be tasked with serving as "community ambassadors."
"As part of their participation they are expected to do some conversations around public safety, to do some goal setting for themselves, to also think about how they can influence and impact their communities to be better," said Sheryl Davis, executive director of the San Francisco Human Rights Commission.
The Dream Keeper Fellowship will be funded by local taxpayers, private donations and possibly even a federal grant. City funds meant for the San Francisco Police Department were diverted to pay for this program.
If the Dream Keeper Fellowship is successful, the program will be expanded to 30 people.
Davis and other proponents of the program claim paying up to 30 people between $3,000 to $6,000 a year is a small price to pay to keep somebody from being incarcerated.
"$6,000 per person, when you look at it annually, is nothing if it helps deter criminal activity compared to the amount of money it costs to incarcerate someone, let alone the impact of the activity itself," claimed Davis.
San Francisco Mayor London Breed has been active in promoting the program supposedly as an effective solution against gun violence.
"My desire is to get to them, not just to make an arrest, but to get to them and to try and figure out if they would be willing to work with us on something that is an alternative," said Breed. "We can't just put them in a program without making sure that they have money, without making sure that they have something to take care of themselves."
Critics claim "cash for criminals" scheme does not prevent crime
Critics of the program claim the Dream Keeper Fellowship is nothing but a waste of taxpayer funding that could easily have been given back to the taxpayers or be invested in policing.
"Violent criminals need jail. They do not need cash," wrote David Freddoso, journalist and conservative political commentator, writing for the Washington Examiner. "People who shoot other people need to be walled off in prisons and kept away from the rest of us. No one deserves to be paid for not shooting people."
Critics also point to the fact that the Dream Keeper Fellowship is inspired by Operation Peacemaker Fellowship. This is a similar program instituted in Richmond, California by the city's Office of Neighborhood Safety in 2016. The program offered criminals stipends of up to $1,000 a month.
Proponents of Richmond's program claim it was a massive success and the reduction in shootings and homicides in the city was due mainly to criminals being paid off, and not to the hard work of police officers.
But Operation Peacemaker Fellowship resulted in one Richmond resident, JaVont-e Prothro, getting shot and killed by one of the program's participants. The criminal was arrested and later sentenced to 40 years to life for murder.
"You didn't take their guns. You were giving them money to buy more guns," said the victim's mother, Yolanda Ficklin-Prothro, in 2016.
San Francisco rolls out the Dream Keeper Fellowship as shootings are surging in San Francisco after years of decline. About twice as many people in San Francisco have been shot as of late July compared to either of the past two years.
During the same time period, data shows there have been 21 gun homicides in 2021, compared to just 15 in 2020 and 14 in 2019. (Related: EXODUS: 40% of residents plan to leave San Francisco as crime rises; 76% call for more police.)
The number of non-fatal shooting victims has also risen to 108 from 51 and 50 in the previous two years, respectively.
Learn more about how cities like San Francisco are failing to deal with their gun violence epidemics by reading the latest articles at GunViolence.news.
Sources include: