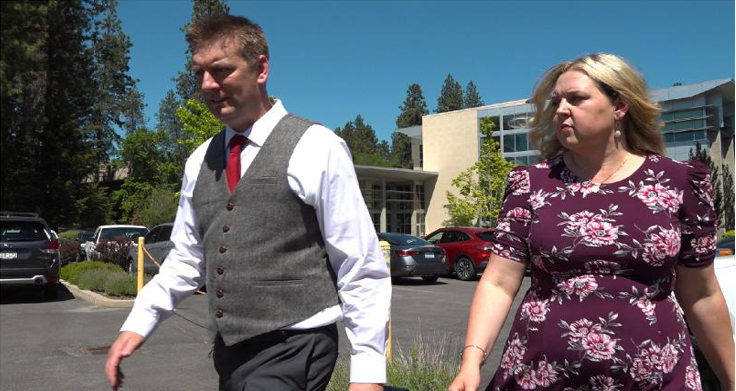 Jeremy and Kristy Morris leaving the Federal Courthouse in Coeur d'Alene, Idaho – June 1, 2021
JEREMY MORRIS AKA 'MR. CHRISTMAS' EXPLAINS HOW HIS HOA DISCRIMINATED AGAINST CHRISTIAN FAITH & A CORRUPT FEDERAL JUDGE
 By Casey Whalen  
Jeremy Morris, Constitutional Lawyer and devout patriot gave an hour and a half long interview and explained in detail how his Homeowners Association, West Hayden First Estates Addition explicitly discriminated against his family solely for hosting a Hayden Christmas Lights Show at his residence 2014 & 2015.
Mr. Morris discusses his trial and tribulations attempting to exercise his rights and faith while being threatened over a  possible lawsuit by his HOA and ensuing many death threats from neighbors who didn't agree with him. Please watch and share this powerful story by a man who refuses to surrender to tyranny.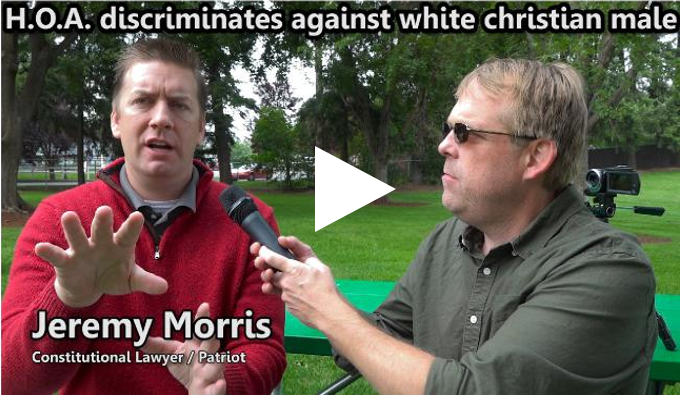 Mr. Christmas discusses federal judicial tyranny & discrimination by homeowners association – 1 of 3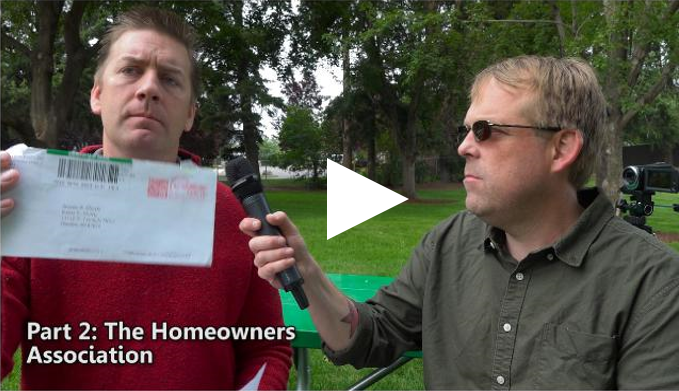 Mr. Christmas discusses discrimination by his HOA and threats over Christmas lights show – 2 of 3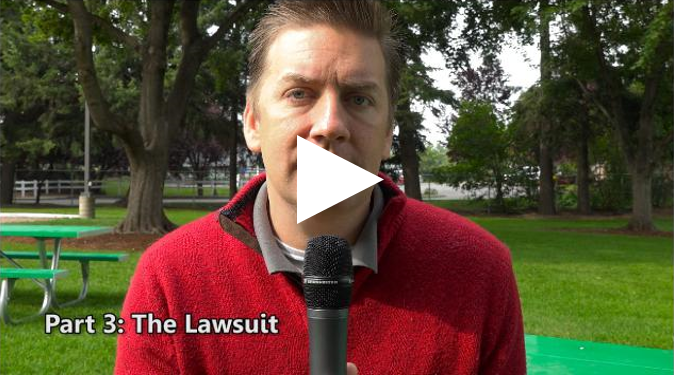 Mr. Christmas discusses suing his HOA and filing judicial misconduct against Judge Winmill – 3 of 3
From North Idaho Exposed
The Christmas Lawyer – https://www.youtube.com/channel/UC80h…
This channel is demonetized, help support independent journalism via Cashapp: $NorthIdahoExposed, Venmo: @northidahoexposed, Paypal: https://paypal.me/northidaho or send bitcoin to: 3QM7QfHsUpY5n6raQvd8M3UKUt65kYwiMN
Text RIGHTS to 80123 to join the People's Rights Movement, this is national. We are creating a communications network to dispatch people to assist local business owners or families being oppressed by a tyrannical government. Text the word RIGHTS to 80123 and visit https://www.peoplesrights.org GO BACK TO WORK IDAHO AND THE PEOPLE WILL PHYSICALLY ENFORCE YOUR RIGHT TO PROSPERITY. Text RIGHTS to 80123 to stay abreast of any upcoming announcements the Peoples Right's group in the amazing State of Idaho, Washington and soon more states as this is a national movement.
Contact me directly in North Idaho if your business wishes to open and need support: Casey Whalen – northidahoexposed@protonmail.com
Other platforms:
Bitchute: https://www.bitchute.com/channel/nort…
Rumble: https://rumble.com/user/northidahoexp…
DLIVE: https://dlive.tv/NorthIdahoExposed
LBRY: https://lbry.tv/@NorthIdahoExposed:e
Spreaker: https://www.spreaker.com/user/13667185
Pexel (my b-roll) https://www.pexels.com/@casey-20197262
This channel is de-monetized, please consider an affordable donation;
Casey Whalen
PO BOX 3041
Coeur d'Alene, Idaho 83816
Public record board Inland NW: https://northidahoexposed.wordpress.com/ Copyright Disclaimer Under Section 107 of the Copyright Act 1976, allowance is made for "fair use" for purposes such as criticism, comment, news reporting, teaching, scholarship, and research. Fair use is a use permitted by copyright statute that might otherwise be infringing. Non-profit, educational or personal use tips the balance in favor of fair use.