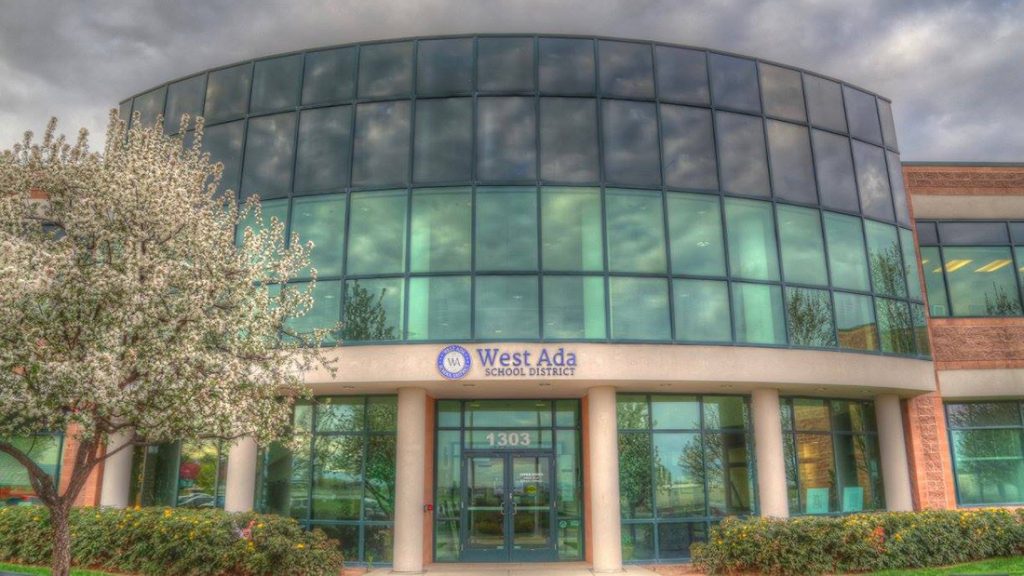 Get your children out of public schools
By Anna Miller
When times get tough, teachers unions roll up their sleeves and … walk out on 35,000 students.
On September 23, James Orr, the vice president of the West Ada Education Association (WAEA), sent a survey to all union members. He asked if they want to participate in a "work action" until the West Ada School Board meets WAEA demands. A work action is a strike, walk out, or march to force employers into compliance with union demands. The union's board members will review the results of the survey after September 2 at their monthly meeting.
Meanwhile, West Ada parents feel their requests for re-opening schools and alternative learning options are not being heard. They are right. The West Ada School Board is forced by the state to negotiate with teachers unions. Thus, the board will likely prioritize satisfying union demands to keep teachers working, and 35,000 West Ada students and their taxpaying families will be left to pay the price.
According to Orr's email to union members, the threat of a work action is a response to the current "climate of the district and state." This climate is one of pressure from hundreds of parents protesting school closures and lawmakers advocating for reopening of West Ada county schools.
The WAEA's threat of a work action comes on the heels of teacher union demands across Idaho. In efforts to keep schools closed, the Idaho Education Association (IEA) president argued that one case of COVID-19 justifies the closure of an entire school. The Idaho Falls Education Association recently voted unanimously against the school board's decision to revisit the district's reopening plan for hybrid, in-person, or fully online instruction.
However, a recent Brown University study shows there is minimal evidence of COVID-19 spreading among staff and students. The study examined 550 schools across 46 states and found that less than 1% of teachers and students were infected with COVID-19.
Idaho reflects these results. Since the Idaho State Board of Education issued reopening guidelines, districts across Idaho have shown safe re-opening is possible. Idaho Falls District 91 and Bonneville Joint District 93 have in-person classes for all students four days a week. District 91 has experienced some COVID-19 cases requiring quarantines of student and staff groups, but not enough for the whole school to be closed. The Madison School District is open five days a week, with in person, online, and hybrid options available to all students. The district has experienced some cases of COVID-19, but "there has been no sign of school or class spread… and most of the infections have involved multiples of siblings."
Keeping schools closed is only the start of teacher unions demands. At the beginning of the pandemic, the IEA created a list of recommendations for school closures, the first of which was to "pay all public-school employees in full during this time of crisis." It's reasonable to assume the WAEA will also want teachers to be paid in full during a work action.
According to the Idaho Supreme Court ruling in School Dist. No. 351 Oneida County v. Oneida Education Association, teachers union members do not have the constitutionally guaranteed right to strike. Workers in Idaho do have the right to unionize and collectively bargain. Instead of striking, the WAEA could take legal work action in the form of a march or walk out while still demanding full pay and benefits. If and when union members decide to take a work action, they will be walking out on 35,000 students who want to learn. Until the school board negotiates with the union, these circumstances will remain.
Unlike public officials and union pawns, parents want nothing more than a good education for their children.
Thankfully, families now have alternative learning options. The popularity of micro-schools or pods, learning hubs, and in-person or hybrid instruction at private schools reveals there are plenty of other teachers willing and able to work while providing a safe environment.
Idaho can not afford for student learning to be held hostage by a teacher strike.
The COVID-19 pandemic has put a magnifying glass over the incompetence of school boards and teachers unions' lack of care for student learning outcomes. If the West Ada teachers union announces a work action, Idaho lawmakers should take action by making all students eligible for an education savings account (ESA). An ESA would allow money to follow the child. ESA's give students the opportunity to receive the personalized education they deserve from teachers who want to help them learn. Parents who are able should also take action by getting their children out of the public-school system.
From idahofreedom.org