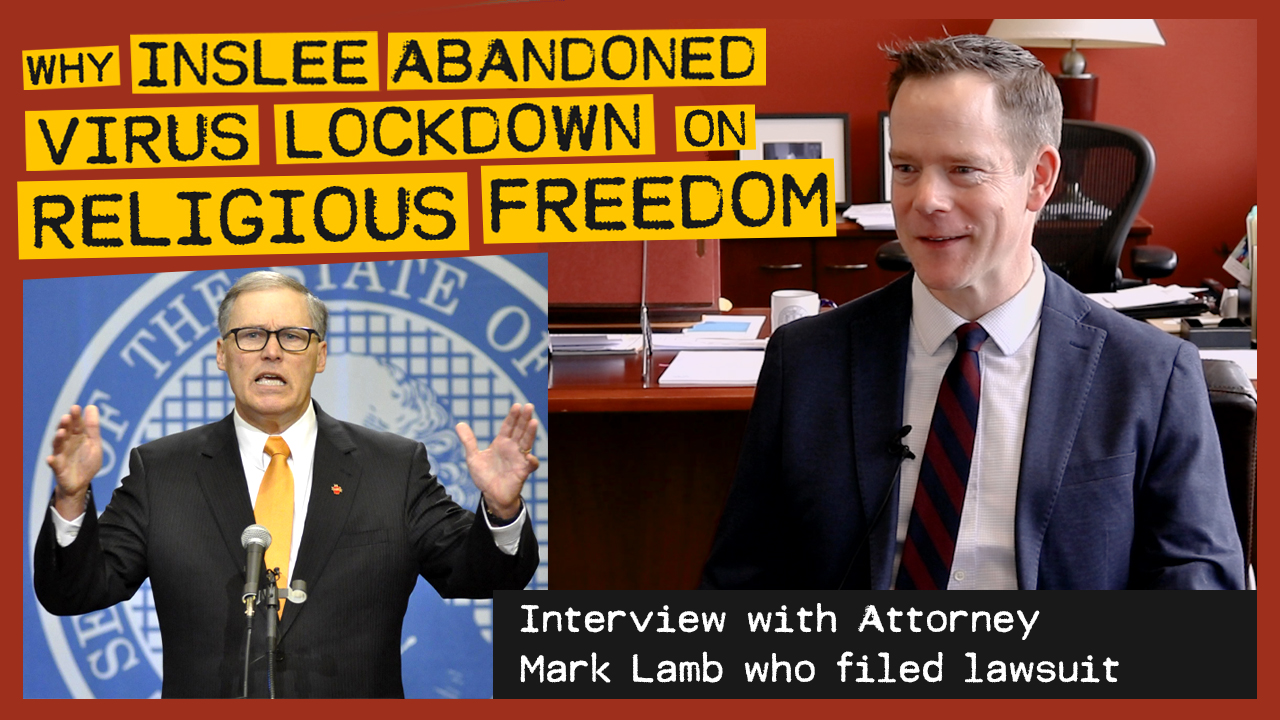 Why Inslee abandoned virus lockdown on Religious Freedom – interview with attorney Mark Lamb
By Glen Morgan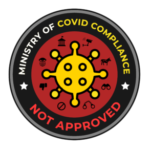 Interview with Mark Lamb regarding Joshua Freed religious freedom federal lawsuit against Governor Jay Inslee
Please note, this interview, video, and article are NOT approved by the Ministry of Covid Compliance.  I am certain that if Washington State Governor Inslee felt he could suspect all free speech in Washington State via emergency proclamation, this would be one of the many videos and articles on this site which would be banned.
I recently interviewed attorney Mark Lamb, who represented Republican candidate Joshua Freed in a recent Federal lawsuit against Washington State Governor Jay Inslee challenging Inslee's proclamations restricting the freedom of religion as a response to the Corona Virus (for a list of the lawsuits recently filed against Governor Inslee – go here).   This is an interesting insider's perspective on this lawsuit and the fact that Governor Inslee backed down from enforcing his proclamations.  It is helpful to listen to knowledgeable people about this litigation and understand the significance this lawsuit has in regards to religious freedom in Washington State.
Additionally, this video also has some interesting insight from Mark towards the end of the interview in regards to his representation of the Snohomish County Sheriff who is facing a recall effort, and his personal interaction with Governor Inslee when Inslee was in Congress. (Full Disclosure:  Mark Lamb has represented this author in legal cases in the past).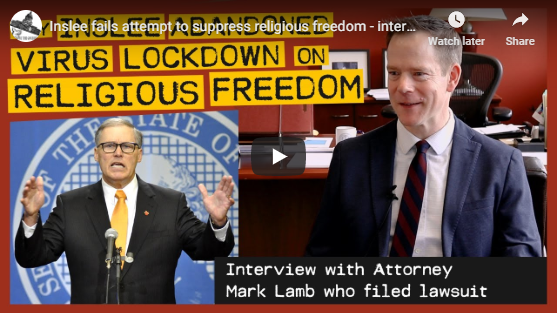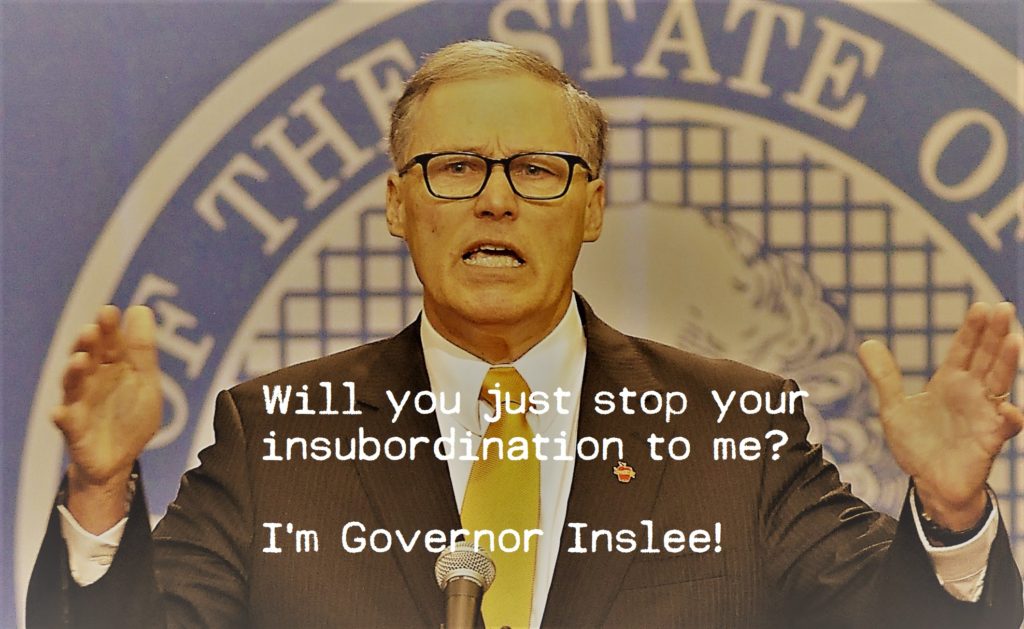 Inslee is angry at the people for being so darned "insubordinate"
OUR CONSTITUTION BEGINS WITH THE PHRASE "WE THE PEOPLE."  IT WAS THE FOUNDER'S INTENT THAT GOVERNMENT BE CREATED BY THE PEOPLE, TO SERVE THE PEOPLE.  IT WASN'T THEIR INTENTION FOR THE PEOPLE TO SERVE THE GOVERNMENT.  IT WAS ALWAYS INTENDED THAT GOVERNMENT WHICH FAILED TO SERVE THE PEOPLE SHOULD BE "ALTERED OR ABOLISHED."  UNTIL WE RETURN TO THE FOUNDER'S INTENT, WE REMAIN WE THE GOVERNED…
Background articles and documents:
Nigerian fraud ring helps Washington State lead nation in Unemployment Stats
Governor Inslee's absurd civilian code compliance plan (CCCP)
The Federalist – May 18, 2020 – "The Covid19 Tracer Training Course is a guide to suspending rights"
May 12, 2020 – Letter from 11 Republican Legislators addressed to Attorney General William Barr asking for review of potentially unconstitutional enforcement of Washington State laws/rules
ACLU Letter to Governor Inslee – May 4, 2020
Interview with Rep. Jim Walsh (LD19) about budget cuts and Inslee's emergency powers overreach
PDF file (146 pages) of the first public records act request of the complete snitch list
Corona Virus lawsuits against Governor Inslee – the list.
Governor Inslee risks children by waiving background checks for childcare workers
Complete list of Governor Jay Inslee's emergency proclamations – official website
Proclamation #20-31 "suspend background checks for childcare workers"
Original Declaration of Emergency February 29, 2020
Rantz: Governor Inslee releasing sex offender, gang members from jail over Coronavirus
Tahoma schools childcare worker faces multiple molestation accusations
Do these politicians and bureaucrats even care? Washington State rebellion grows
A good day for a little rebellion against Governor Inslee
Federal Lawsuit filed by Josh Freed against Governor Inslee April 21, 2020
Federal Lawsuit filed by Clint Didier against Governor Inslee May 1, 2020
Federal Lawsuit filed by Drew MacEwen against Governor Inslee May 5, 2020
Lewis County Superior Court – Simper v. Inslee – May 5, 2020
Herman: Inslee reverses course, now against sanctuary counties
Dori: The wussification of our kids continues in Seattle schools
MyNorthwest: Washington Ferry Ridership Craters
Port Townsend Free Press "Snohomish County Sheriff Refuses to Enforce Governor Inslee's Shut Down Order"
Washington State Governor Inslee turned us all into armed homeschooling preppers
The top 6 Games Government bureaucrats play when faced with budget cuts – the video
The Top 6 Games Government bureaucrats play when faced with budget cuts
Herman: "Shared sacrifice" is the biggest lie Jay Inslee has ever told"
Published with Permission of wethegoverned.com