Report from Olympia |  Feb. 21, 2020
Dear Friends and Neighbors,
We've just wrapped up an eventful sixth week in this 2020 legislative session. It has left me thinking about one inescapable fact: there has been a lot of bad legislation going through the process this year.
Why do I say that? The first reason is the revenue forecast that was released this week. This is the 16th straight quarterly forecast that has increased the amount money expected to come in to state government. The forecast indicates revenues for the 2019-21 budget cycle are $606 million ahead of the November 2019 forecast, for a total estimated revenue gain of $1.5 billion since this last year's legislative session ended in April.
It's your money! Why are new taxes being imposed at all? Is it not time for some tax relief?
But while House and Senate Republicans were trying to find ways to use some of that extra revenue to reduce your property taxes or give you the $30 car tabs you have voted for time and time again, those on the other side of the aisle seemed more concerned with raising taxes on your fuel and on entrepreneurs, going after your Second Amendment rights, and allowing felons to vote prior to paying their debt to society in full.
Fortunately, this week we had some major victories as well. Several of the opposition's bad bills died before a key legislative deadline, while we were able to get some good bills across the finish line and over to the House.
You can read more about that below.
All of the approved House bills have now made their way to the Senate. We have already started the evaluation process, with public hearings in committees picking back up on Thursday.
If you have a question or concern about any of these bills, please let me know.
Thank you for the opportunity to serve as your state senator.
Best Regards,

Senator Mike Padden
Legislative Update:
DUI bill passes Senate, but will the House follow?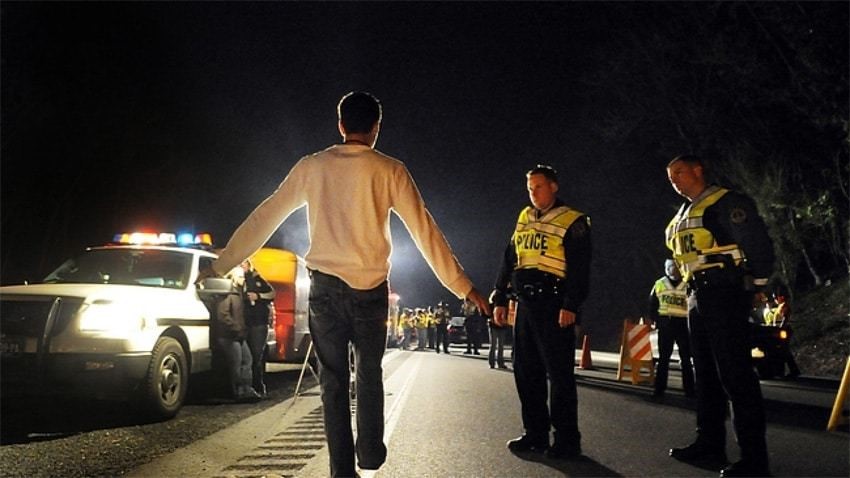 I wish it was not necessary to propose new DUI legislation. I wish we could pass one bill that would fix the issue once and for all, or better yet, that people would just stop driving under the influence of drugs and alcohol.
Unfortunately, here in the real world we must keep working the issue, because we know that lives are at stake. Since the start of the year, we have seen many shocking stories around the state about DUI fatalities and high levels of DUI arrests. We have an obligation to address this public-safety nightmare, which has harmed way too many families in our state.
At the heart of the problem are repeat offenders. As we learned from testimony in the Law and Justice Committee, someone with a prior DUI is 67 times more likely to be involved in a fatal crash than a comparable person who does not have a DUI conviction.
Senate Bill 5299 was proposed to address this problem, by allowing judges to look further back in these offenders' criminal history to determine if they should be eligible for a felony-DUI offense.
On February 19, the Senate voted 45-3 to approve my bill. It now goes to the House of Representatives, where its fate is far from guaranteed. In the past, the House has put up roadblocks to our bipartisan attempts to protect the public. We mustn't give up. Lives are at stake.
Click here to read my press release on this bill.
From the District:
Local representatives from the Washington State Labor Council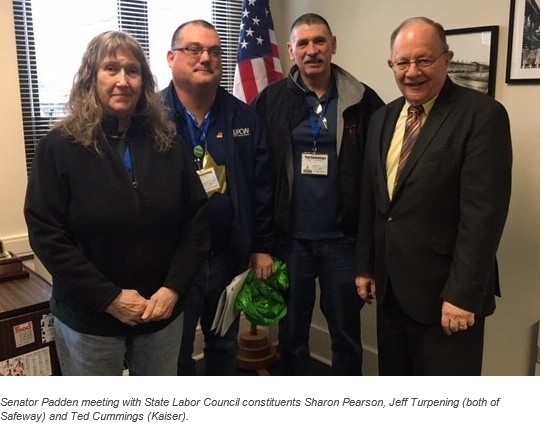 Senator Padden meeting with State Labor Council constituents Sharon Pearson, Jeff Turpening (both of Safeway) and Ted Cummings (Kaiser).
I recently met with a few constituents who stopped by the office to discuss several bills. They were representing the State Labor Council, which itself consists of more than 600 union locals and councils, representing approximately 550,000 rank-and-file union members throughout the state.
It's always good to hear from the people of our district and discuss areas where we agree, as well as some where we disagree, and talk about where we can work together.
Now that we are through with voting on the Senate floor for a time and back to working in committees, it's a great time for you to share your thoughts on key bills that are coming over from the House. If you plan to be in Olympia during the second half of this session, please let us know. We would love to see you!
Legislative Update:
Legislation moves to the House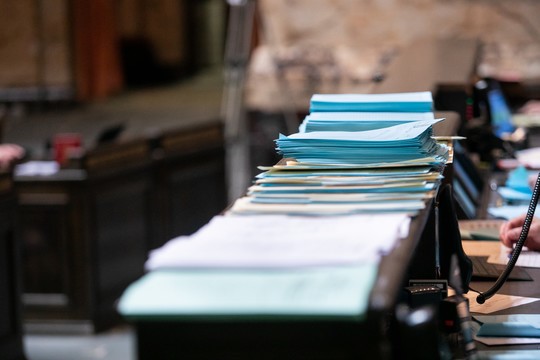 Here are some of my prime sponsored bills still alive:
Upping the penalty for unlawfully dumping human remains

This week the Senate voted 48-0 to pass my bill to increase the penalty for unlawful disposal of a human body or human body parts. Currently, someone who dismembers and destroys a human body to hide evidence of a crime is guilty of a misdemeanor – and it is treated no differently that throwing away a scrap of paper or a piece of clothing. Under Substitute Senate Bill 6501, the penalty for the unlawful disposition of the body or body parts of a deceased person would be increased from a misdemeanor to an unranked class C felony. Click here to learn more.
Helping Crime Victims

The Senate also unanimously approved my measure to allow a parent of a minor child who is the victim of a crime to receive benefits under the Crime Victims' Compensation Program. Second Substitute Senate Bill 6181 would allow the parent of a victim who is a minor to recover up to 30 days' lost wages due to time spent accompanying the child to medical or counseling services or criminal-justice proceedings. Parents would not be able to receive any benefits if the injury or death was due to the parent's own actions.
There really is no amount of money that can make up for damage done to a child who is victimized, but those who do commit these crimes should at least be held responsible for the financial harms they cause these families. Click here to learn more.
Addressing the childcare shortage

Should daycare workers be required to have specific educational certification if they already have demonstrated knowledge and years of experience? Not necessarily. That's why I sponsored a measure that would allow childcare workers to effectively substitute their experience for certain educational requirements to meet state qualifications. The Senate voted 45-0 to pass. Click here to learn more.
In the News:
In middle of debate, felon voting rights bill dies on floor of Washington Senate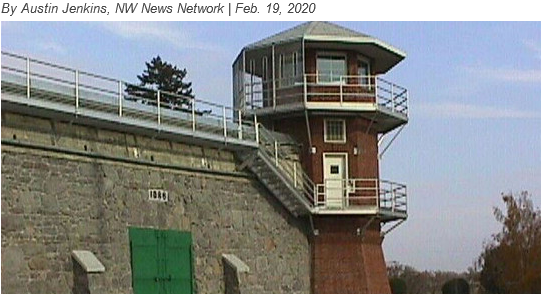 Legislation to automatically restore the voting rights of convicted felons when they are released from prison has died unexpectedly in the Washington Senate.
Majority Democrats abruptly ended debate on the controversial bill Wednesday evening when they realized they lacked the 25 votes needed to pass the measure.
…The highly unusual demise of the bill came after Senate Republicans successfully passed, with Democratic support, a pair of amendments to prohibit sex offenders on community supervision from having their voting rights restored.
Shortly after that, [Sen. Mike Padden's] amendment came up for debate. It aimed to prevent people who had been convicted of a serious violent offense, like murder, from having their voting rights automatically restored.
Click here to read the full story.
Video:
Senate honors Chinese Americans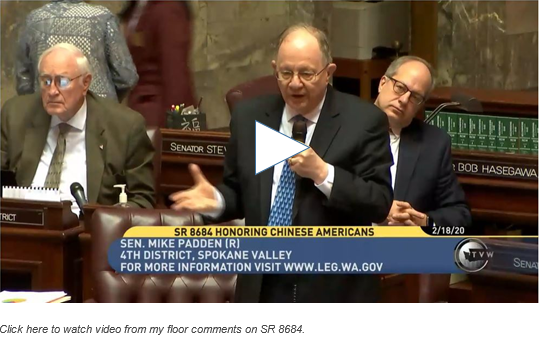 On Tuesday, the Senate took some time to discuss the role of Chinese Americans in our society and history. You can read the full Senate resolution by clicking here. You can view my comments by clicking here or on the image above.
In the News:
Senate debates Happy Meals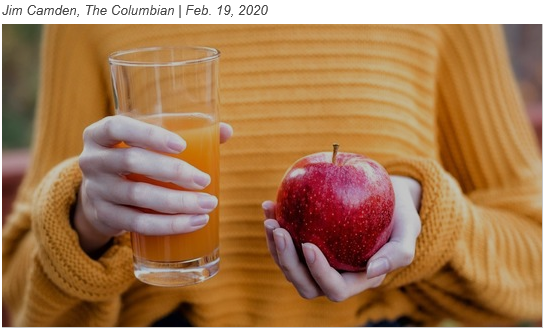 Add one more item to the admonition that neither a man, his liberty nor property is safe when the Legislature is in session: The drink in a kids Happy Meal.
The Senate had a debate last week that dug deep into the beverage options a restaurant ought to offer in a child's meal… A Senate bill would require that the options include milk and water.
Wait a minute, said Sen. Mike Padden, R-Spokane Valley. Washington is known for apples. What about milk, water and apple juice? … That amendment failed, and Padden, reading the writing on the wall, said he'd withdraw separate amendments to add orange, cranberry and grape juice to the bill. Nothing against fruit juice, Sen. Liias said: "I love fruit juice. I drink fruit juice — not daily, but once in a while."
Note: It amazes me how much our liberal friends want to tell employers how to run their businesses and parents how to raise their kids. Legislating the drinks in a children's meal was so ridiculous, I had to point that fact out to the chamber.
Click here to read the full article.
Meet Senate Page Makenzie Jones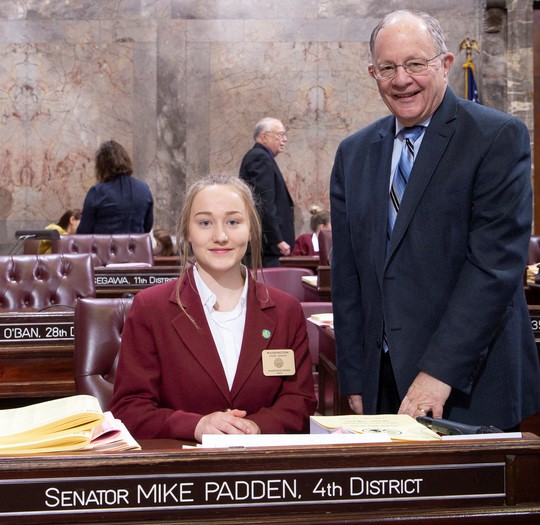 The Senate Page Program is a great opportunity for our local young people to get some firsthand knowledge of the legislative process and start to develop an interest in public service. That is why I make every attempt to place those local young people who show a desire to take part – even when I exceed the number of pages I am personally allowed to sponsor.
Makenzie Jones is a 16-year-old junior from Chattaroy, where she attends Riverside High School. She is a very active soccer player on both the Riverside High School girls' soccer team as well as a premier soccer team.
We were able to place Makenzie with Senator Shelly Short, who represents the 7th Legislative District.
Contact us!
If you have a question or concern about state government, please do not hesitate to contact our office. We are here to serve you!
Phone: (360) 786-7606
Street address: 106 Irv Newhouse Building, Capitol Campus, Olympia, WA 98504
Postal address: PO Box 40404, Olympia, WA 98504
Email address: Mike.Padden@leg.wa.gov
PLEASE NOTE: Any email or documents you provide to this office may be subject to disclosure under RCW 42.56. If you would prefer to communicate by phone, please contact Sen. Padden's office at (360) 786-7606.
To request public records from Sen. Padden, please contact Randi Stratton who is the designated public records officer for the Secretary of the Senate and Senate members.