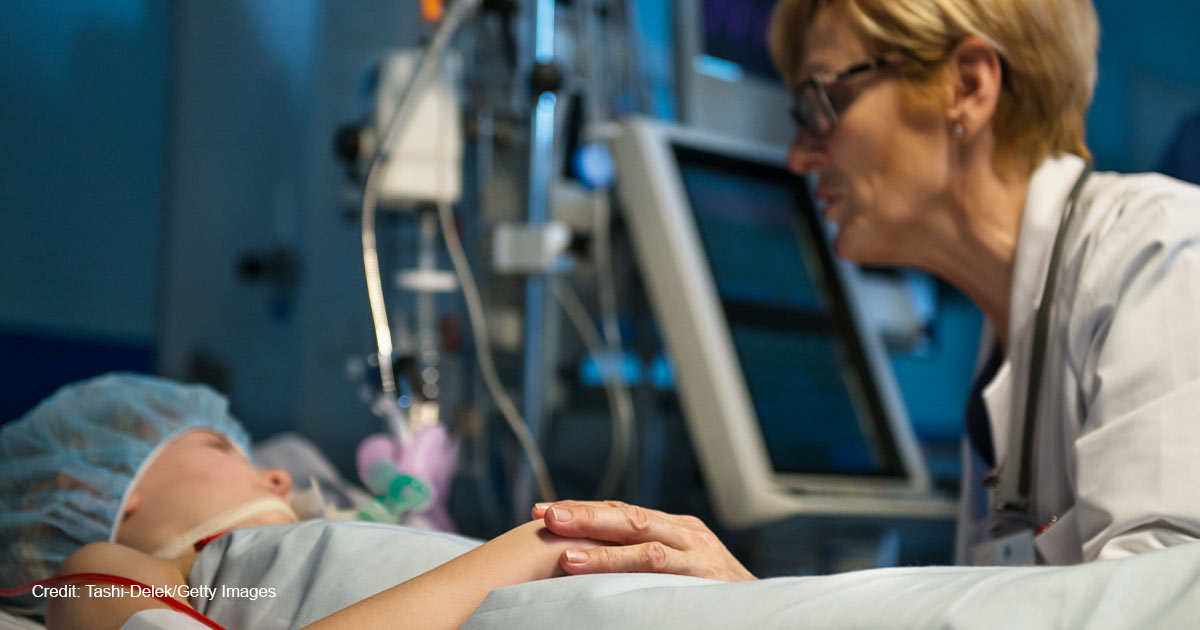 Study: Gender Transition Surgeries on Minors Accelerating, Most Covered by Insurance
Over 1,100 adolescents underwent gender transition surgery between 2016-2019, according to a new study published in the Journal of the American Medical Association (JAMA) Pediatrics. No less shocking than the cumulative total is the accelerating rate from year to year.
Using data from the Nationwide Ambulatory Surgery Sample, researchers at Vanderbilt University School of Medicine estimated there were approximately 100 gender transition surgeries on adolescents in 2016, over 200 in 2017, over 300 in 2018, and a whopping 489 in 2019. That represents a nearly five-fold increase over a span of three years. Ages ranged from 12-17, with 16 as the median. Altogether, they estimated the total number of gender transition surgeries performed on minors from 2016-2019 to be 1,130.
The researchers noticed that the surgeries overwhelmingly (98.6%) targeted teenage girls. "Nearly all were masculinizing, with only 1.4% feminizing." The statistic seems to confirm the title of Abigail Shrier's book, "Irreversible Damage: The Transgender Craze Seducing Our Daughters."
While much smaller than their estimated figure of adolescents who identify as transgender (a breathtaking 300,000), the estimated number of gender transition surgeries among minors is higher than previously reported. Earlier this month, international wire service Reuters commissioned a study of health insurance claims that found 238 "top" surgeries (double mastectomies) on minors in 2019, and a total of 832 gender transition surgeries on minors from 2019-2021. Most of that difference is likely due to the dataset used. The Vanderbilt study used the ambulatory surgery sample, while the Reuters-commissioned study used data on insurance claims. However, not every gender transition surgery was paid for insurance — hence the difference.
Speaking of insurance, the Vanderbilt study put numbers to that, too. They found that 61.1% of the gender transition surgeries on minors were covered by private health insurance, while 16.5% were covered by public health insurance, and 15.8% were self-paid (with 6.6% remaining unspecified). Fully three out of four minors who receive gender transition surgeries have been covered by health insurance. A substantial slice comes from taxpayer-supported public health plans, but the outright majority are paid for by private insurance companies.
It's possible that gender transition surgeries on minors could follow the same trajectory as abortions, at least as far as insurance coverage is concerned. Like abortion, these procedures are not legitimate health care, but rather immoral abominations. Like abortion, they are lumped to gigantic health insurance pools. Once abortion opponents realized this, they moved to distinguish abortion coverage from other health care, at one point requiring insurance companies to specify it as a separate line item. Some health insurance plans moved to specifically exclude abortion. The same strategy might work for these gender transition surgeries on minors.
According to the Vanderbilt study, gender transition surgeries (at least the mostly "masculinizing," mostly "top" surgeries in their dataset) cost about as much as a new car. The median cost was around $30,000, with half of the surgeries falling between $21,285 and $45,147. These hefty costs make insurance coverage that much more impactful. However, minors receiving gender transition surgeries did come from disproportionately wealthy families (half had an annual family income over $82,000).
Vanderbilt University Medical Center performed gender transition surgeries on minors until earlier this month. They paused the program in response to backlash from the state legislature after evidence came to light that Vanderbilt chose to perform the surgeries for financial gain and may have punished staff with religious objections. Insiders who fear retaliation have warned that Vanderbilt may resume the controversial practices once public attention moves on. While their intentions in publishing this study were likely to boost their gender transition profiteering, Vanderbilt researchers provided a helpful service for those standing up to defend children by quantifying the extent of this abusive practice.
Joshua Arnold is a staff writer at The Washington Stand.
From washingtonstand.com