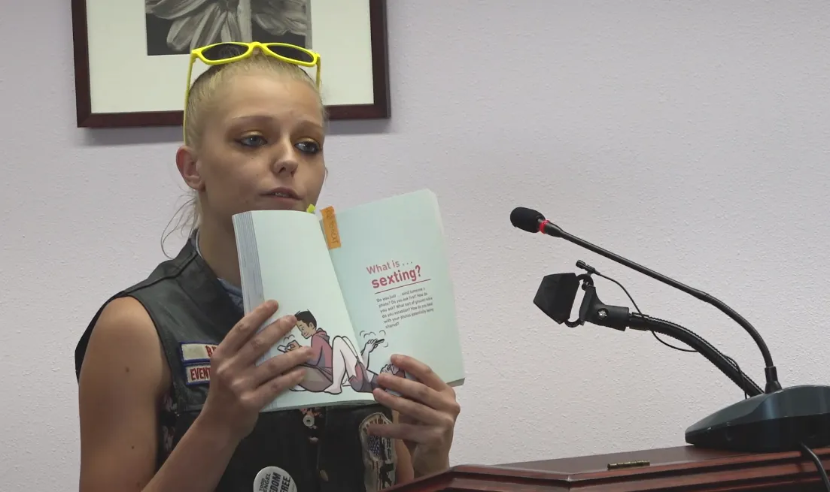 Katie aka BEAR of Panhandle Patriots Riding Club attended a recent CLN Board Meeting and showed the explicit content and her concerns of material available to kids.
Targeting children with PORNOGRAPHY at all North Idaho Libraries
Concerned citizens stand up against pedophilia influence in public libraries
By Casey Whalen
This journalist was absolutely shocked when reading a condensed version of books available to children as young as twelve years old in the young adult section of all North Idaho Libraries. Thanks to the panhandlepatriotsrc.com which produced a booklet of a handful of images and passages from some of the books which may be downloaded here: Protect Our Children.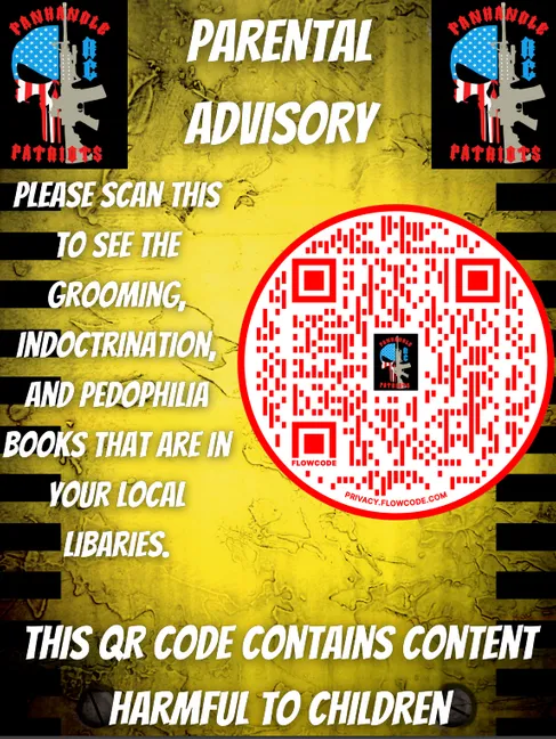 Scan the QR Code above to view the booklet aimed at sexually propagandizing children
A group of Marxists consisting of the local Human Rights Institute, North Idaho Pride Alliance, CDA2030, the majority of members on the Community Library Network and other nefarious players are working behind the scenes in the North Idaho area. They are pushing for LGBTQ & sexually explicit content in the young adult section of North Idaho Libraries which include material usually found in adult sex stores.
On August 18, 2022, a handful of concerned citizens were in attendance for public comment at the Hayden Library Community Library Board Meeting and exposed some of the content available in the libraries as well as an email between the Human Rights Institute & the Director of the CLN.