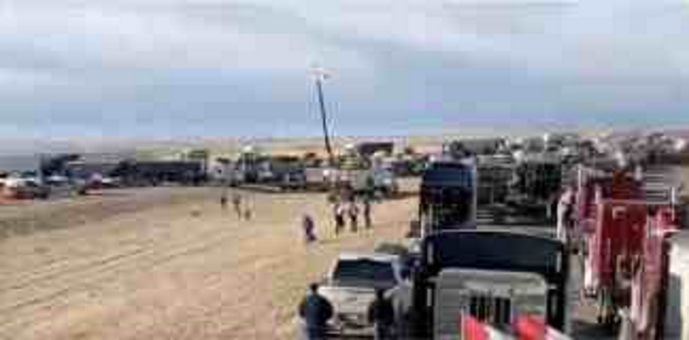 What's Happening with Truckers at Alberta-Montana Blockade, HONK! HONK!
By M Dowling
Planned in support of the Ottawa trucker protest, over 100 truckers blocked the Alberta-Montana border for a third day. They've been threatened with police action but voted to stay.
Alberta Premier Jason Kenney tweeted a statement with a comment: The blockade of the Coutts border crossing violates the Alberta Traffic Safety Act. It is causing significant inconvenience for lawful motorists and could dangerously impede movement of emergency service vehicles. This blockade must end.
Police and tow trucks descended on the scene today.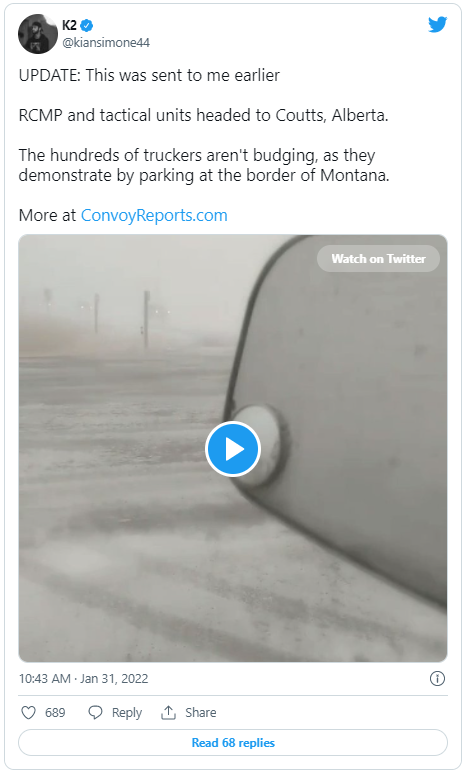 Blockaders opened up one lane of traffic to allow locals, school buses and emergency vehicles access to the border.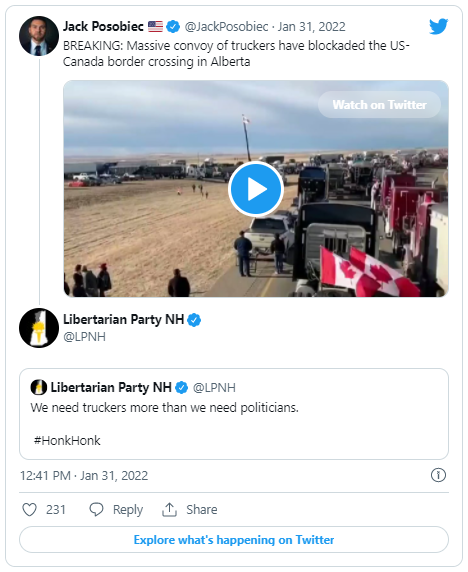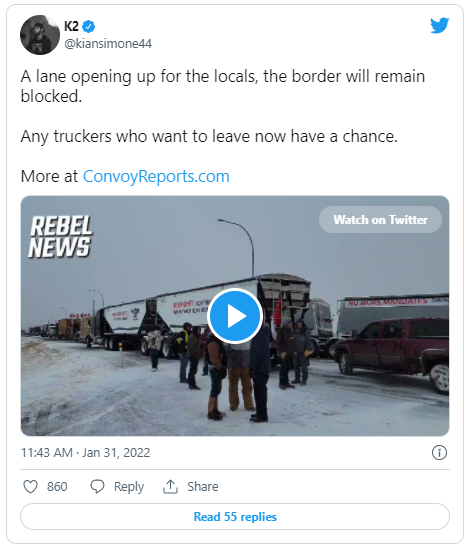 They said the only way they're leaving is in a cruiser. They faced fines $10,000 for a first offense or $25,000, as well as jail time.
However, police have since said that they could stay if they opened up one lane.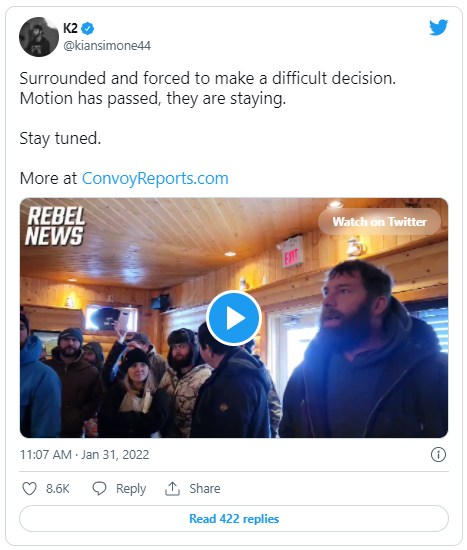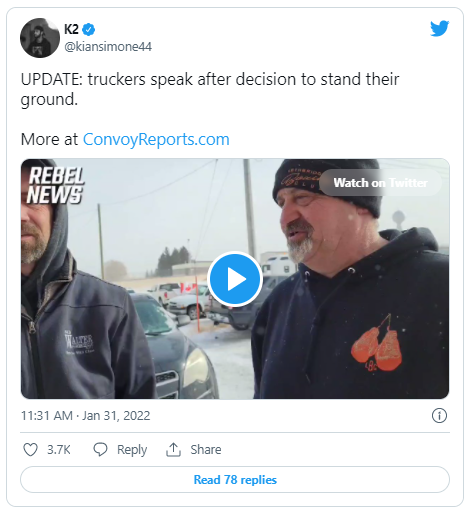 A video on a site called Redstate Nation shows people putting nails on the road to Ottawa to stop the truckers. They could kill people.
Related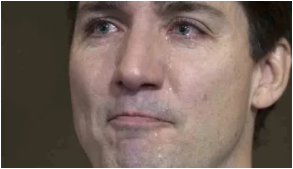 Trudeau Wants Trucker Convoy Declared a 'Terrorist' Group & Defunded
Justin Trudeau: "I'll give you the quote so that you guys can jot it down and put it in an attack ad somewhere that the Liberal Party believes that terrorists should get to keep their Canadian citizenship. Because I do." And yet Trudeau hates truckers who want freedom. ~ Paul…
January 27, 2022
In "Home of News, Politics & Opinion"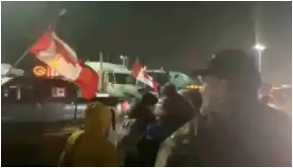 Canadians Cheer on Trucker Protesters en Route as the Left Cancels Them
Starting tomorrow, the unvaccinated in Quebec will not be allowed in retail stores over 1,500 sq meters. Unvaccinated individuals who want to go to a pharmacy in a Walmart or Costco will need to be accompanied by an employee, as per the government decree.  ~ COVID Insanity While Canadian media and…
January 24, 2022
In "Home of News, Politics & Opinion"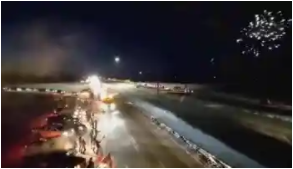 Elon Musk: Canadian Truckers Rule! Truckers Across the World Form Convoys!
Truckers around the world are creating their own convoys to protest COVID-19 vaccine mandates, inspired by the Canadian Freedom Convoy, which reportedly has fifty thousand trucks. They will be in Ottawa by Saturday to get "the government of Canada to repeal its cross border Covid tracking passport/phone app and ALL Covid-19…