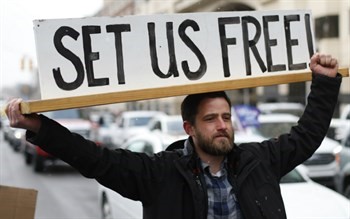 Governors taking their cues from 'Rules for Radicals'
By Chad Groening
A national defense analyst says the COVID-19 pandemic is exposing the radicalism that motivates today's modern progressives but predicts the American public is waking up to the threat.
Bob Maginnis, senior fellow for national security at the Family Research Council, suggests in a May 19 commentary that the American public, frightened by the pandemic, is now learning our leaders are "wicked control freaks" who pretend to show compassion for the public but, in reality, use our fears against us to radically change the country.
Maginnis tells OneNewsNow that governors in Michigan and Illinois, and in his home state of Virginia, have become "draconian and needlessly reckless" as they wield executive powers.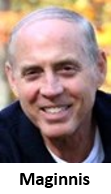 "And they certainly don't mind," he adds, "trampling on our civil liberties."
In the commentary, Maginnis quotes from communist writer Saul Alinsky's Rules for Radicals because a passage, he says, seems to fit the current times. It reads:
Any revolutionary change must be preceded by a passive, affirmative, non-challenging attitude toward change among the mass of our people. They must feel so frustrated, so defeated, so lost, so futureless in the prevailing system that they are willing to let go of the past and chance the future."
OneNewsNow has reported on Michigan's governor's controversial executive orders here and more recently here, in a state where the public has expressed anger and outrage only to witness Gov. Gretchen Whitmer blame their public rallies for adding weeks to her lockdown order.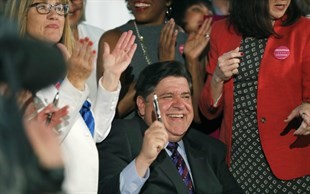 Meanwhile, business owners in Illinois face up to a year in prison if they defy Gov. J.B. Pritzker's (pictured at left) stay-at-home order, which is keeping customers out of restaurants and bars until the end of June.
Pritzker's administration amended Illinois Dept. of Public Health rules to make opening your business a Class A misdemeanor, a change that his administration defended as necessary to punish defiant business owners.
The state's own description of a Class A misdemeanor says it includes up to a year in jail even though the governor's staff said it a "gentler" tool of enforcement than losing a business license.
Meanwhile, after angrily telling a reporter he didn't appreciate the accusation, Gov. Pritzker has confessed to the media that his wife and daughter traveled to the family's multi-million dollar horse farm located in Florida.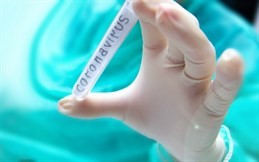 "My official duties have nothing to do with my family," Pritzker angrily told a reporter in April when first questioned about rumors of the family trip. "It's inappropriate and I find it reprehensible."
Looking back on America's past, Maginnis says modern progressivism, which came to the U.S. from far-left radicals in 19th century Germany, gave us President Franklin Delano Roosevelt and, later, President Barack Obama.
The pandemic is exposing the far-left radicalism, which he warns should be very concerning to Christians who refuse to bow down.
From OneNewsNow.com