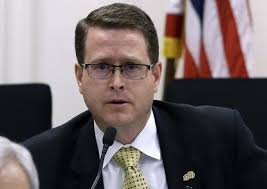 House Website Published Sensitive Law Enforcement Information
By WA Rep. Matt Shea
I condemn in the strongest possible terms the publication of sensitive information regarding law enforcement officers and agents.
Unfortunately, on January 28th, the Speaker of the House did just that when she approved of the release of published source material from the investigation – material she withheld from my attorney and me for two months.  This document dump released to the media and the entire state of Washington recklessly included an un-redacted document created by a 3rd party containing sensitive law enforcement information.  It was left up on the House website for almost 24 hours.  This document was part of a private and encrypted message (as attorneys often use) sent to a small group of people for the very lawful purpose of verifying and confirming legitimate contacts during the Malheur trial. Exhibit 7B proves this conclusively.
I never released this document nor was it ever, to my knowledge, disclosed publicly online by any of the recipients.  The claim I "doxed" law enforcement is completely false and those making that claim are flat out lying.
However, in her haste to smear me, the Speaker of the House actually did what she falsely accused me of doing – publishing online the very sensitive law enforcement information contained in the document.
It is critical that the House pause and reflect on the wreckage caused by this careless and dishonest investigation. The people of our State, and those who serve in law enforcement, deserve better.
Committee to Elect Matt Shea
P.O. Box 142180
Spokane Valley, WA  99214
Tax ID# 32-02433896
https://www.facebook.com/voteshea
https://twitter.com/RepMattShea