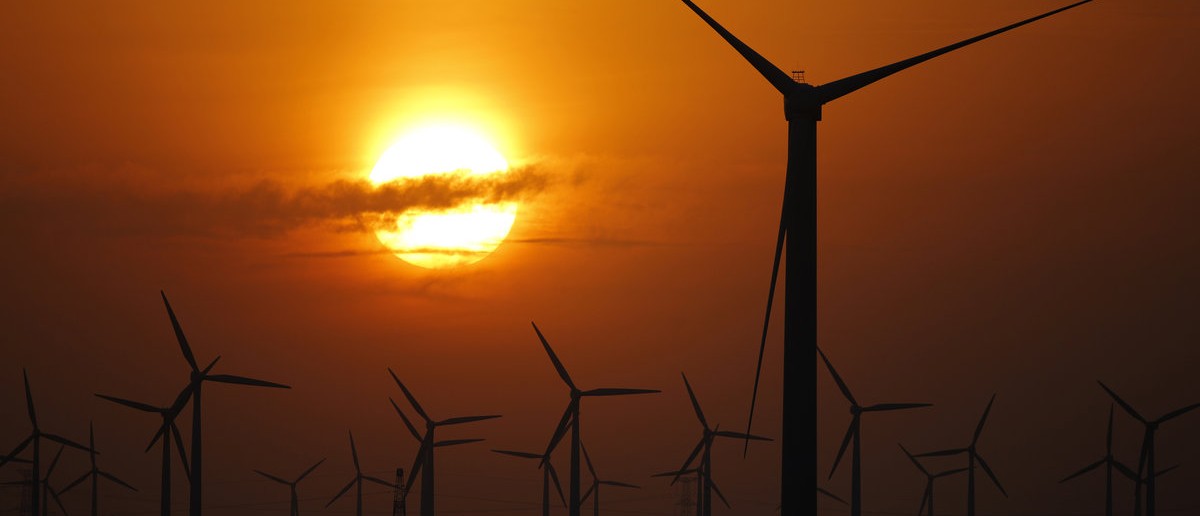 Wind turbine math does not add up
In a recent article I referenced a comment by Sarah Lozanova (Earth911, August 2017) that decommissioning wind farms might be more costly than the construction phase.
This month, we learn a bit more about these costs – and the news is staggering!
Blasting the MBTA in Boston
Bostonian Bruce Maclay complained to his local TV station that the two wind turbines the Massachusetts Bay Transportation Authority spent $5.3 million to construct were "a huge waste of money."
Boston's 7 Investigates then discovered that the turbine in Kingston generated 38 percent less power than promised. Startup for the one in Bridgewater was two years late, and equipment to measure power generated by that turbine has yet to be installed.
While the MBTA blamed these failures on "mechanical issues," now allegedly fixed, these turbines will likely require additional maintenance in coming years. And the Massachusetts Department of Transportation, which put up half the money, excused the poor performance by the turbines by bloviating that, "investments in clean energy infrastructure … are projects that support the T's commitment to clean energy initiatives and help create economic opportunities."
MassDOT also said the turbines will still save taxpayers money in the long run. But will they?
Bloviating in the wind in Bayonne
James B. Meigs, former editor of Popular Mechanics and co-host of the podcast "How Do We Fix It?," reports that Bayonne, New Jersey, spent $5.6 million for a single wind turbine that is supposed to power 600 homes and save the city $175,000 a year in electricity costs. But isn't!
The first holdup was the lack of any local ordinances for wind turbine construction in an urban area. When the U.S.-based turbine supplier bailed, the new supplier relied on Italian-built turbines that violated the stimulus bill's "buy American" mandate. When the turbine broke down, it took months – and $400,000 – to get it back up and running. Shortly afterward, the brake that keeps the blades from turning in windstorms (as they could break off), stopped working.
While experts claim wind projects should recover their costs within 10 years, it will take nearly 25 years for Bayonne (at the current rate of return) to recover the $5.6 million investment – not including repair bills. Or the costs for decommissioning.
Decommissioning turbines in Minnesota
Americans are learning that renewable energy is not quite all that. Did you know that wind turbines (and solar panels) have to be decommissioned, at great expense, after at most about two decades? Did you ever consider that "clean" energy still requires cleanup?
According to Isaac Orr, a policy fellow at the Center of the American Experiment, reported recently that the cost of decommissioning the 134 wind turbines at Minnesota's Nobles Wind facility was estimated at $71 million. As Orr explains, utility documents filed by Xcel Energy in 2009 provided what it considered a "conservative" estimate of $532,000 per turbine ($445,000 in 2009 dollars) for decommissioning.
That may sound bad enough, but here's the kicker. Under the contract, Xcel is only required to remediate the site to a depth of 4 feet, leaving up to 11 feet of concrete used to anchor the turbines, and likely parts of the underground collector cable system, in the ground indefinitely.
At nearby Palmer's Creek wind, the estimated cost for decommissioning, as stated in the contract – which also explicitly noted that cables deeper than 4 feet would not be removed – was pegged at $410,000 per turbine.
But Surely Solar is Clean Energy?
Just in case you thought it was at least safe to throw up a few solar panels. Donald Van der Vaart, Senior Fellow at the John Locke Foundation and former secretary of the North Carolina Department of Environmental Quality, says we must recalibrate the way we think about renewables if we expect to create a prosperous future fueled by low-cost, clean energy.
The North State Journal exposed Duke Energy's perhaps unintended admission that solar energy actually increases pollution. Duke, the newspaper notes, asked North Carolina regulators to ease air quality emission limits for some of its combustion turbine facilities. The utility is facing increasing air pollution it says is due to the increased penetration of solar power.
Duke's applications reportedly show that, due to the (though they are still lower than emissions from purely coal-based energy). Moreover, Green New Deal type regulations could force Duke to reduce zero-emission nuclear energy output and increase the use of solar energy. This of necessity would force startup of backup natural gas generators both to supply power when the wind dies and during the time it takes for the much slower restarting of the nuclear plants.
Duggan Flanakin is the Director of Policy Research at the Committee for a Constructive Tomorrow. A former Senior Fellow with both the Texas and Arkansas Public Policy Foundations, Mr. Flanakin has a Master's in Public Policy from Regent University. During the years he spent reporting on environmental regulation in Texas and nationwide, Mr. Flanakin authored definitive works on the creation of the Texas Commission on Environmental Quality and on environmental education in Texas.
From: cfact.org