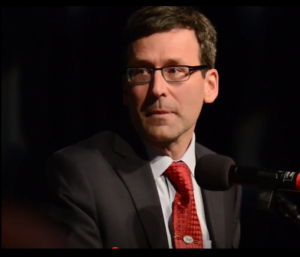 HE DID IT AGAIN!  WA's AG is intentionally hiding ANOTHER $8 Billion tax increase from voters. More corruption?
By Tim Eyman
Last Wed, I reported on Ferguson purposely hiding an $8 billion tax increase from the voters – 'Attorney General purposely hides $8 billion tax increase from voters. Anybody wanna say this isn't corruption?'   House Bill 1087 was one of Big Labor's top priorities and the state budget office's official cost projection for it is $8,036,110,541 See: 'Analysis Complete for Substitute House Bill 1087'
But in Tax Advisory Vote #20, the AG's short description reads: "The legislature imposed, without a vote of the people, an additional wage premium for long-term care services, costing an indeterminate amount in its first ten years, for government spending."
The cost to taxpayers is over $8 billion but voters won't know that when they vote in November. Voters won't see the number $8 billion on the ballot. Voters won't see the number $8 billion in the voters' pamphlet when they read how legislators voted on HB 1087. That critical information will be hidden from them because of this AG.
Well, it turns out that isn't the only $8 billion tax increase the AG is intentionally hiding from taxpayers.

The all-powerful teachers' union — the WEA — demanded that Democrats pass Senate Bill 5313 which imposed a massive property tax increase costing taxpayers $8,661,000,000 – 'Middle of the night Taxes passed!! Refineries and independent contractors attacked by Legislature'
SB 5313 passed on the last day of the session – 'Engrossed Substitute Senate Bill 5313, School Levies and Local Effort Assistance'
And for this new $8 billion tax increase, the Attorney General didn't even assign it a Tax Advisory Vote number and so he didn't write a short description for it.
It's not on the ballot at all even though it's the costliest tax increase that got imposed on taxpayers this year.
The Democrats imposed a lot of new taxes this legislative session. When voters in 2007 passed Initiative 960 and created tax advisory votes, the intent was to:
Let the voters know how costly that year's legislative session was to their pocketbooks
Let the voters' pamphlet serve as a tax increase report card
Let the voters know how legislators voted on each tax increase so we can hold them accountable, and
Let the voters express their support or opposition to each tax increase with an advisory vote.
None of those will happen with SB 5313's $8 billion tax increase.
Tax advisory votes were created by I-960 in 2007 and voters re-passed them in 2010, 2012, and 2015.
Voters clearly want this policy.
But it's clear that Bob Ferguson doesn't because he's openly undermining it.
Whenever elected officials act like they're above the law, it's frustrating. But what do you do when it's the chief law enforcement officer of the state?
All you can do is expose the wrongdoing, put a spotlight on the hypocrisy, and criticize the lawlessness.
Corruption comes in lots of different shapes and sizes. Anybody wanna argue this isn't more corruption?