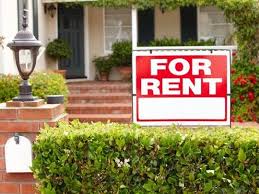 Idaho Short Term Rentals
By Sheepdog
Strange people and cars in your neighborhood?  Here's why:
Cougar Gulch is a quiet rural community approximately 10 miles south of Coeur d'Alene Idaho.  It is comprised of families and longtime residents who enjoy this peaceful community.  Driving through the area, you will see livestock and rolling hills complementing the serene atmosphere.
So, why are there strange cars and all these young men living in a recently purchased farmhouse in Cougar Gulch?   Wait!  There is another couple staying there this week.  No.  It's a different couple this week.  What has happened to this serene quiet neighborhood?    Have you ever heard of Short Term Rentals (STR)?  In 2017, the Idaho legislature passed and Governor Otter signed HB216 that forbids counties and cities to pass any regulations restricting Short Term Rentals (STR).
House Bill 216 defines a "Short-term" rental or "vacation rental" as a residential home that is offered for a fee that is thirty (30) days or less.   While other states are protecting their communities by regulating this type of transient rentals in their neighborhood, Idaho has opened its arms wide to this practice.   According to Idaho Business Review, Idaho is setting the "vacation-rental law as a model for the nation".
The Idaho bill states:
63-1802. LEGISLATIVE INTENT. This act is designed to promote access to short-term rentals and vacation rentals by limiting local governmental authority to prohibit these beneficial property uses, or to specifically target them for regulation, except in circumstances necessary to safeguard public health and welfare. This act is also designed to preserve personal property rights and promote property owner access to platforms for offering their properties as short-term rentals and vacation rentals, and enhancing local tax revenue by permitting platforms to assume tax collection and remittance responsibilities
Who wouldn't sponsor a bill that allows a property owner to use their property for any reason?  Why do we have regulations then for Bed & Breakfasts?  Why do we have regulations regarding fences, Private Property signs and other county regulations?  In this case, this bill restricts the counties and cities from providing guidelines for its specific use.
The short-term rental listing for the Cougar Gulch site states that it could be used for family gatherings.  Weddings and family reunions fall into this category and are regulated by the county.   There is a huge loophole in this regulation regarding rural property owners' privacy vs. Short-term rentals and this needs to be revisited by our legislators.
This bill was sponsored by Wayne Hoffman, President of the Idaho Freedom Foundation, a Boise-think tank that was involved in the bills' drafting.   It seems that this bill created a monster that actually violates private property rights.
Works cited copy and paste to your browser for more information:
House Bill No. 216 – Revenue and Taxation Committee
Idaho vacation-rental law is a model for the nation – idahobusinessreview.com
Airbnb cheers as Idaho bill to limit local regulation of its hosts' homes becomes law – idahostatesman.com
HB 452 – Short-Term Rental Statute Clarifications – idahofreedom.org