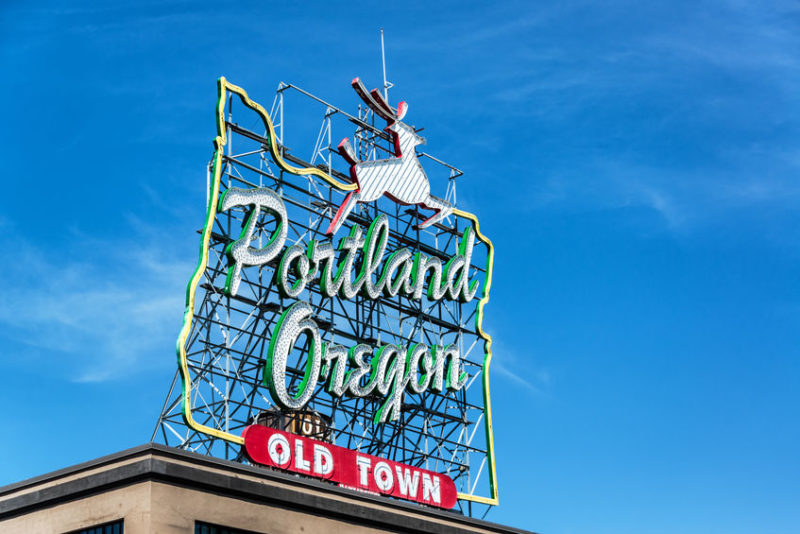 Grassroots protests help bring down Oregon climate tax
In a scene that would have done honor to the late Chuck Cushman, Oregonians by the thousands descended on the state Capitol in tractors, trucks, cars, and on foot to express their outrage over a pending climate initiatives that would have imposed disproportionate and unbearable burdens on Oregon's rural communities.
Cushman, the legendary "community organizer" of rural America, who for decades was the scourge of urban elites, passed away last December at 75. But his legacy was clearly on display at the giant June 28 rally in Eugene. Trucks and tractors circled the Capitol honking their horns while peaceful protesters waived placards and American flags in expressing their outrage over what Gov. Kate Brown (D) and many state legislators wanted to do to their communities and way of life.
"We Are People, Too"
Farmers, ranchers, loggers, and others whose livelihoods depend on a thriving natural resource industry were up in arms over a Brown-backed cap-and-trade bill, HR 2020, that would substantially increase their fuel and energy costs while leaving urban residents virtually unscathed. The bill would establish the second statewide cap-and-trade system after California by dramatically reducing greenhouse-gas emissions in Oregon by 2050. It would do so by capping those emissions and requiring businesses to buy or trade for an ever-dwindling pool of pollution "allowances."
Mary Hewitt, 19, who comes from a family of truckers, fishermen, and other blue-collar people, was among those who gathered in Salem.
"So many of my peers have come out in support of these bills. They think they are fighting for the environment, and I get it," she told the Capital Press (June 28). "Ride a bike to work. Walk more. Recycle. But don't crush me and my family. We are people, too."
Addressing the cheering crowd from a podium in Salem, Lane County Farm Bureau President Tiffany Harper pointed to the human consequences of the cap-and-trade scheme. "There is an undeniable and noble calling to take care of the earth," she was quoted in the Capital Press as saying. "But this bill will not help the earth and only hurts all of us. I see fathers, mothers, sisters, and brothers all around me. You all steward the natural world through farming, ranching, and forestry. It's time we stand up for each other and the earth."
The Walkout
With Democrats holding hefty majorities in both houses of the Legislature, the only option open to Senate Republicans was to derail the bill by denying the majority a quorum. And they did just that. They headed for the hills. Their walkout brought legislative proceedings to a screeching halt just before the session was scheduled to end. Senate President Peter Courtney (D) announced June 25 that he no longer had enough Democratic support to pass the bill, and he and Gov. Brown pleaded with Senate Republicans to return to Salem and address other pending bills. And return they did on June 29, where they voted with the majority to refer the bill back to committee, putting an end to cap and trade in this legislative session.
Through a combination of street theater and shrewd legislative maneuvering, instead of enjoying the clear sailing its supporters were expecting, Oregon's cap-and-trade scheme was sent to the bottom of the sea – for this year.
Author
Bonner R. Cohen, Ph. D., is a senior policy analyst with CFACT.
From: cfact.org