A quick reminder from Rep. Heather Scott.
Representative Heather Scott – District 1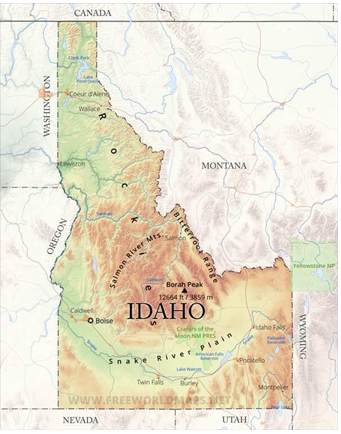 8200+ pages of proposed Idaho Rules, Regulations and Fees are currently open for comment and it is NOT TOO LATE to request a public hearing in your county!
25 signatures per county is all that is needed to have your voice heard locally by the agencies.  If you are concerned about Idaho's future, please get involved!  Below are a few digital petitions that might interest you.   Otherwise, you can make your own for your issue.  The next 24 hours are critical to meet the mailing deadline to request a hearing.
Remember, standing up for your neighbors' issue today, may keep him/her around to stand up for you on your issue tomorrow.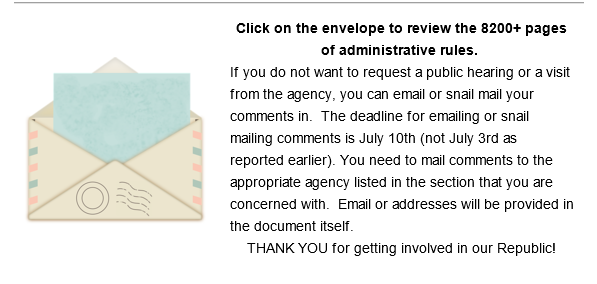 In Liberty, 
Rep. Heather Scott
208-920-3120
P.O. Box 134  |  Blanchard, Idaho 83804  
208-920-3120