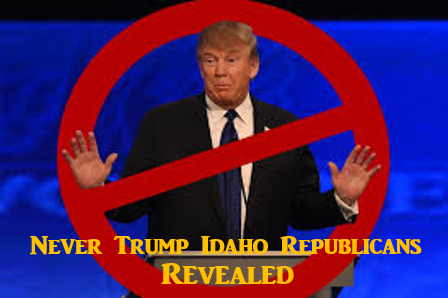 #NeverTrump Idaho Republicans have a new site: Idaho "Conservatives" #IDpol #IDleg
By The Bard of the American Redoubt
Kassidy Ellis-Telford, a registered nurse from Blackfoot Idaho, recently wrote a hit piece about the John Birch Society for the blog Idaho Conservatives.  You can read the JBS response over at Redoubt News and at Inland NW Report.  This hit piece from a site called Idaho "Conservatives" got me to thinking. What is the Idaho "Conservatives"?

The so-called Idaho "Conservatives", in an interview with Chuck Malloy, a columnist with Idaho Politics Weekly, said they are "…an alternative to the various groups and county GOP central committees that are catering to the right-wing faction." They claim to stand for "civil and respectful" dialogue and "inclusive of different perspectives." Yet, they attack and smear the John Birch Society, the Idaho Freedom Foundation and other conservative groups they disagree with.  BTW the John Birch Society does not have an Idaho political action committee or PAC, and they do not endorse specific candidates or legislation.  Thus why does Idaho "Conservatives" label them an "extreme political group?"  If you want to actually learn about the John Birch Society, visit their website.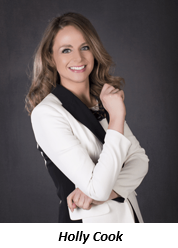 Idaho "Conservatives" appear to be run by a wamen named Holly Cook.  The domain name appears to have been around for a while. However, in January 2019 the domain name appears to have been acquired by Conservative Communications Solutions LLC. They then put up several new social media sites using the name.
Holly Cook is the Director of Communications for Idaho Conservatives. She is also the CEO and President of Cook Communications & Public Relations firm, based in Caldwell, Idaho, although Holly Cook appears to live in Meridian, Idaho. Holly Cook organized a rally for Ted Cruz in Boise, Idaho in 2016.
She has served as the Chairwoman of the Caldwell Chamber of Commerce Education Committee and as a member of the Chamber's Governmental Affairs Committee. In addition to these interests, it appears Holly Cook's day job is as a spokeswoman for the Idaho Falls Police Department.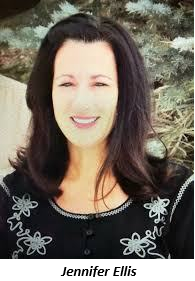 Holly Cook was hired by Conservative Communications Solutions LLC to run their Idaho Conservative social media presence. Conservative Communications Solutions LLC is run by a wamen named Jennifer Ellis. Jennifer Ellis acknowledges there is moneyed and well connected interest supporting Conservative Communications Solutions LLC, but these folks want to remain secret allegedly because people may say mean things about them on social media.
Gregory Graf Conservative Communications Solutions LLC Board member says "…Idaho Conservatives mission is to stand up and defend the ideals of real Idaho conservatives…" I guess you and I are fake conservatives and our perspective is not worthy of inclusion. Isn't it always the same for authoritarian progressives, no matter if they call themselves Republicans or Democrats?
Jennifer Ellis is a past President of the Idaho Cattle Association. She is also, or was, on the Board of Directors of the Idaho AgCredit. Jennifer Ellis is a #NeverTrump open borders type still trying to tear down President Trump and his supporters, saying on her blog "As we were discussing President Trump, I stated that I do not like, nor do I approve of the way the President attacks people personally." Jennifer Ellis recently said in an interview with the Idaho Politics Weekly published 18FEB2019 "I don't like anything about the guy."  President Trump has 93% Approval Rating by Republicans.
Idaho "Conservatives" appear to have the support of Idaho House Speaker Scott Bedke as he sat for several interviews on their YouTube channel.  Idaho "Conservatives" suggest that conservative groups use social media to appear "more influential" than they really are. Idaho "Conservatives" have a Facebook page (5,975 followers), Twitter account (163 followers), YouTube page (5 subscribers) with 395 unique views, and their main blog, among others.
As a comparison, the Idaho Second Amendment Alliance Facebook page has 44,767 followers.  [Bard Note: I do not endorse organizing on Facebook]  My Bard of the American Redoubt YouTube channel has 1,700 subscribers and 139,000 total unique views in the last 12 months. We are tiny but growing, and I appreciate each one of our subscribers. Thank you very much for helping us grow our new media presence.  And here is some CCS merch to celebrate our growth.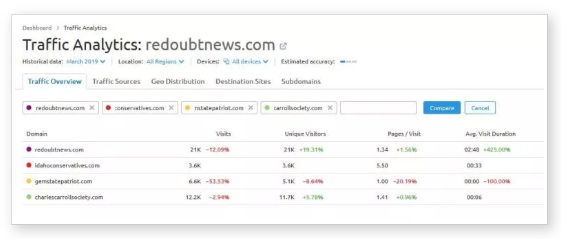 In March of 2019, the popular Redoubt News site received over 21,000 unique visitors, CCS received over 12,200 unique visitors, the Idaho Second Amendment Alliance blog received over 7,000 unique visitors, the Gem State Patriot received over 6,600 unique visitors, and the Idaho Conservatives, 3,600.  And everyone except for Idaho "Conservatives" primarily does this out of love of Christ and Constitution. Idaho "Conservatives" is paid for by Dark Money, so who is faking the funk?  [Bard Note: As a guy who does this as a hobby, but is always trying to learn, what is remarkable to me is that when people go to the Redoubt News, they spend a whopping 2 minutes and 38 seconds (on average) on their site consuming news. That means that the Redoubt News is becoming a place where conservative Christian libertarians enjoy reading long-form articles. Congratulations!]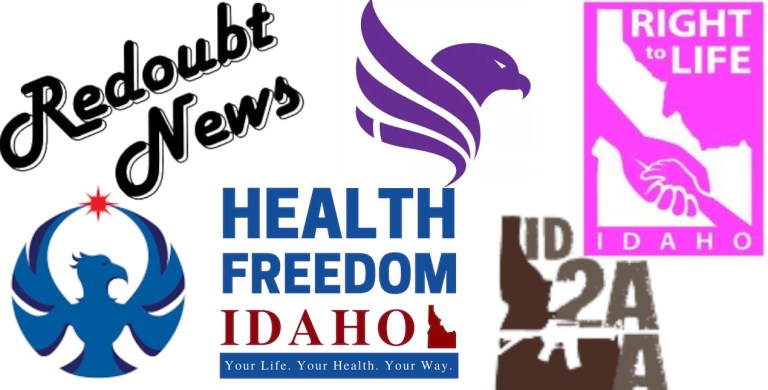 Idaho "Conservatives" partial list of local deplorables
Idaho "Conservatives" have created an Idaho's enemies list of actual conservative organizations who are successfully pushing Liberty under Christ which includes the Idaho Freedom Foundation (IFF), the Idaho Second Amendment Alliance (ID2AA), the Gem State Patriot, Health Freedom Idaho, Madison Liberty Institute, Right to Life Idaho and Redoubt News.  Remember this adage: "Any effective means is automatically judged by the opposition as being unethical."
Malcolm X  despised politically fake people.  He said southern bigots' prejudice was in your face, like a dog.  Liberals, or what we now call  progressives, were like foxes pretending to be something they are not.  These Idaho "Conservatives" are below contempt – what Malcolm X called "smiling foxes"; cowards who raise money in the dark to tear down other Republicans.
"The white conservatives aren't friends of the Negro either, but they at least don't try to hide it. They are like wolves; they show their teeth in a snarl that keeps the Negro always aware of where he stands with them. But the white liberals are foxes, who also show their teeth to the Negro but pretend that they are smiling. The white liberals are more dangerous than the conservatives; they lure the Negro, and as the Negro runs from the growling wolf, he flees into the open jaws of the "smiling" fox. One is the wolf, the other is a fox. No matter what, they'll both eat you." – Malcolm X 50 years ago
Thus it appears #NeverTrump Republicans run Idaho "Conservatives." Instead of engaging other conservatives in honest debate, Idaho Conservatives do precisely what they claim to fight against; threaten, attack and smear conservative organizations they feel are not "flexible" enough.
Folks we have seen where incrementalism, and conservatives always willing to compromise, gets us.  California once elected Ronald Reagan, and now wouldn't elect Mitt Romney.   Native born Americans flee California in droves.  Colorado, Oregon, Washington State, Arizona…all gone or going.  We have seen so many states fall to progressivism through incrementalism and "reasonable" compromise by establishment Republicans.  I encourage a different approach.  So please drop some sheckls to keep us in the fight.
This site has been attacked for tyrannical foreign governments, Obama-era federal agencies, candidates for governor and multiple progressive outlets.  Progressives seem to hate any black conservative who walks off the liberal "woke" plantation.  Social Media Internet ghettos greatly diminished distribution of our content. This is called "Shadow-banning." Please take a moment and consider sharing this article with your friends and family. Also please support our ability to continue to bring you a different perspective.  Donate here.   Another way to support us and show your spirit is CCS Partisan merchandise. Thank you.