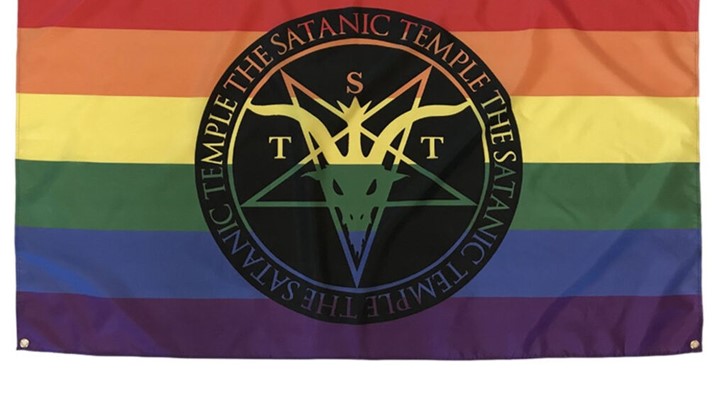 Satanic Temple logo superimposed over a Pride Flag. (Portland Police Department)
'Family-friendly' pride event features 'unbaptisms' by Satanic Temple, drag dance party in Coeur d'Alene, Idaho
By Zachary Rogers
The Satanic Temple Idaho is sponsoring a Pride Month event for kids and families featuring "unbaptisms" and a drag show.
The "Pride in the Park" celebration, to be held on June 11 in Coeur d'Alene, says on its website it strives to be "bigger and bolder than ever," calling itself "family-friendly."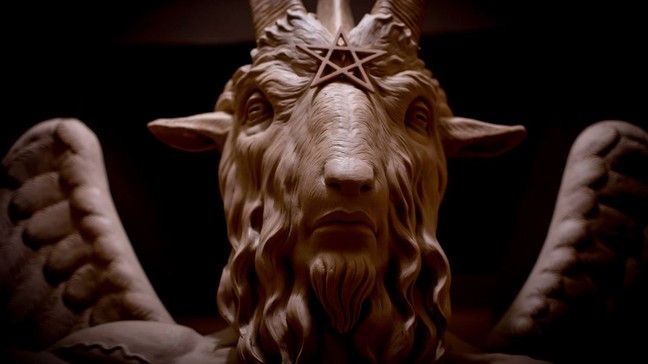 Along with the Satanic Temple Idaho, the ACLU of Idaho, Everytown for Gun Safety, Citizens' Climate Lobby, Ecumenical Catholic Communion Church, Idaho State Police District 1, and a local public library are involved in event.
One of the events at the celebration specifically mentioned and promoted by The Satanic Temple Idaho includes an offering of "unbaptisms."
We are so excited to announce that we will have a booth and be participating Coeur D'Alene's "Pride in the Park" event next Saturday, June 11th from 10am-3pm!" The Satantic Temple Idaho says in a Facebook post. "We will have merchandise for sale, be offering support to our community and performing unbaptisms for those interested! Just know, Satan loves you for you! Hail Satan!
Traditionally, baptisms are a Christian sacrament in which followers of Christ enact a ritual in which they submit themselves wholly to their faith and are "reborn" through the process of being submerged into water and then emerging, just as it was done in the Bible.
"If the meaning of baptism could be summarized to one word, that word would be identification. Baptism speaks primarily of personal, public identification with Jesus Christ," says Christianity.com.
Inversely, "unbaptisms" are apparently exactly what they sound like — former Christians undergoing a ritual in which they "reverse" or "undo" their baptism.
"Join The Satanic Temple of Austin and our community of civic minded Satanists and allies as we provide an opportunity for religious liberation and self worship," The Satanic Temple of Austin says about its own unbaptism event. "Join us in casting aside the shackles of religious tyranny and embracing the self."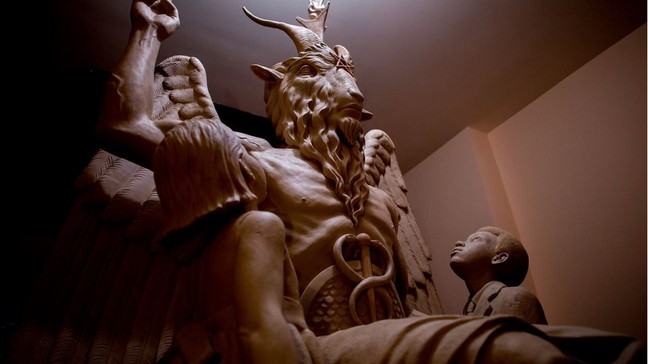 On a flyer for the "Pride in the Park" event, several "family friendly" activities are mentioned. Local artists and musicians are set to perform, activities and crafts are offered, and food and beverages are said to be available.
Another one of the promoted offerings on the flyer is a "Drag Dance Party" event, again offered alongside events and activities for children.
The combination of drag shows and children has been a controversial topic in America recently, with many critics saying the shows are too sexual in nature and inappropriate for children.
A lawmaker in Texas event went as far as to propose legislation that would ban drag shows where minors are present.
Drag shows are no place for a child," Texas GOP Rep. Bryan Slaton says in a tweet. "I would never take my children to a drag show and I know Speaker Dade Phelan and my Republican colleagues wouldn't either. I will be filing legislation to address this issue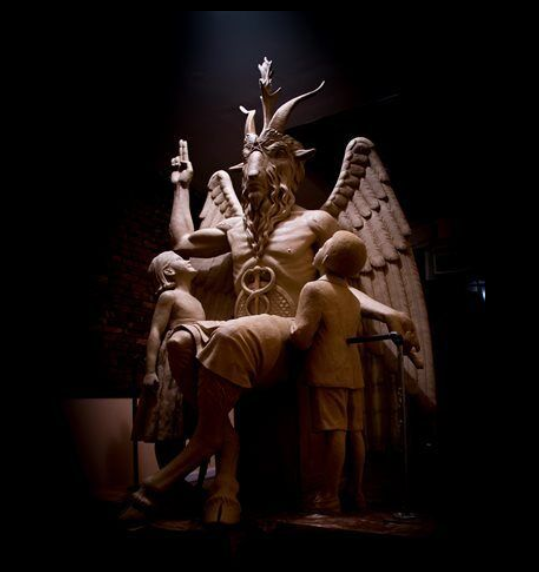 More than 1,000 people come to downtown Coeur d'Alene to celebrate Pride Month, the "Pride in the Park" website claims.
"This event features and is organized by local volunteers, community groups, and allies who work together year-round to create a more inclusive North Idaho," Pride in the Park says.
ZACHARY ROGERS | The National Desk
From newsbreak.com