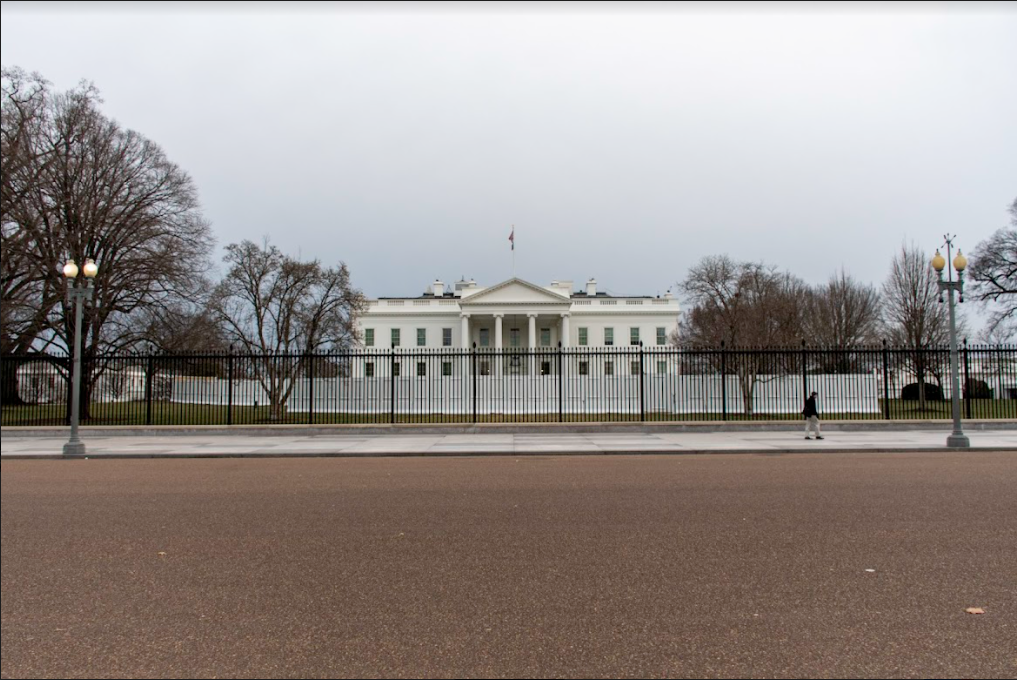 UPDATE on the New 'Concrete' Wall inside the White House Fence – See photos:
By Rich Loudenback
Last week we ran an article from WashingtonStandard.com titled "Biden Won't Build A Southern Wall, But They See What's Coming & Building A Concrete Wall Around The White House (Video)" that raised a lot of attention.
Seeing no other news on it, we asked a DC area friend, Tom DeWeese founder of American Policy Center if he could have someone look on the ground at it.  He had an ace photographer, personal friend look at it.
Their report:
"There was a chatty secret service officer who explained to me and someone else that the barricades are for reconstruction of the fountains in the front. That appears plausible, as they encompass that area, and don't go to the White House but stop before the circular drive. Presumably they'll complete that for the spring when the fountains and flowers sprout.
"The 'fencing' is constructed from regular Jersey barriers with a plywood fencing above. That explains the heavy cranes to move the cement barriers. This is somewhat similar to similar construction fences near the Capitol.  There's a couple photos where my focus was sharp enough to see those details. If for some defensive purpose, they would not look like that or be in those positions, in my opinion. A dozen or so years ago, there were reports of some sort of deep excavation that led to speculation of bomb shelter work.
"I think it's just routine. Unless it's a sheltered space where Joe can be pushed around in a wheelchair for fresh air before a photo op in the fake oval office set in the OEOB!!!  (Note from Rich L. – 'Not knowing what the OEOB was I had to look it up. The link for it is very interesting with lots of photos at the bottom.')
"The walkable area of Penn Ave between Lafayette Park and the White House fence is closed to pedestrians. I don't know if that's part of this, but a few months ago I was there and could walk freely. There's box-like fencing to keep people back that has enough leaves in them to have been there since autumn.
"There's no similar barrier on the South Lawn, or on the sides between OEOB and Treasury."  – Tom DeWeese's photographer friend