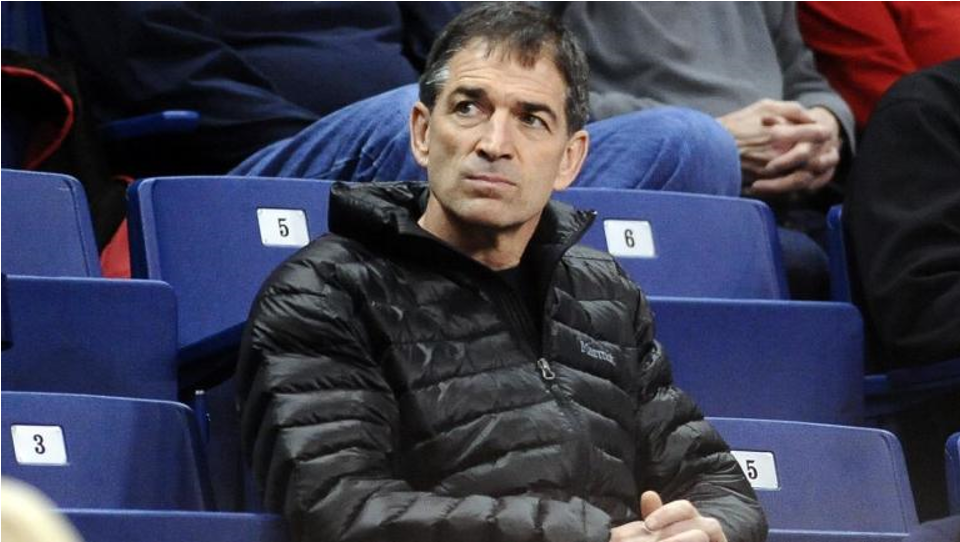 Getty Images
Gonzaga suspends legend John Stockton's basketball season tickets over defiance of mask mandate
The Utah Jazz great calls the relationship with his alma mater "strained but not broken" over mask mandate dispute
Nearly two years into the COVID-19 pandemic, individuals and institutions across the country are still at odds over mandates aimed at controlling the spread COVID. Utah Jazz great and NBA Hall of Famer John Stockton had found himself at the center of this at the very place where he has long been heralded as a college basketball legend.
According to a report by The Spokesman-Review, Gonzaga has suspended John Stockton's basketball season tickets over his refusal to comply with the school's mask mandate. Stockton, who has opposed COVID lockdowns and mask mandates while also questioning the efficacy of mRNA COVID vaccines, indicated that his alma mater informed him of the suspension through a conversation that was "congenial" but also "not pleasant".
The suspension of Stockton comes as the result of Gonzaga's COVID policies, as the university has issued a mask mandate for fans as well as either proof of vaccination of a negative COVID test within the last 72 hours to attend games.
Although Stockton is deeply ingrained in the university, as is his family, he has made his stance on the university's response to COVID clear. Stockton has been an opponent of the university's vaccine mandate for students, saying that young people "have literally zero statistical risk of being harmed by the disease and they have significant statistical risk of being harmed by the side effects of the so-called vaccines."
Stockton acknowledged that the situation has put stress on his relationship with Gonzaga. However, he does not believe it is or will be fractured altogether.
"I've been part of this campus since I was probably 5 or 6 years old. I was just born a couple blocks away and sneaking into the gym and selling programs to get into games since I was a small boy," Stockton said. "So, it's strained but not broken, and I'm sure we'll get through it, but it's not without some conflict."
A Spokane native and a local hero, Stockton starred at Gonzaga from 1980 to 1984 before an outstanding 19-year career in the NBA, all of which was spent with the Utah Jazz.
From cbssports.com