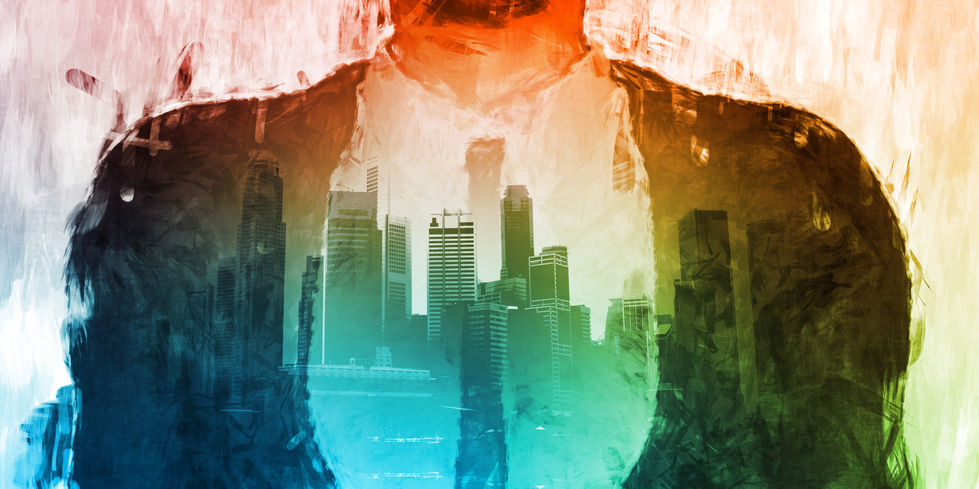 Would the Real Climate Change Hypocrite Please Stand Up!
By Kevin Mooney
ExxonMobil has not backed away from its commitment to carbon taxes contrary to what media reports built around the comments of one lobbyist suggest.
In fact, the oil and gas company remains committed to combatting climate change by creating market incentives that will supposedly cut a path toward "net zero emissions"  in its recent reports and its public comments.
That path will come at a hefty price for American consumers, American families, and businesses without making any discernable impact on climate, according to recent studies from free market-oriented outfits.
But there are no indications that Exxon is prepared to reverse course on its anti-carbon proposals. That much is made clear in Exxon's 2021 "Energy and Carbon Summary" where the company details new emissions reductions objectives in line with the goals of the U.N.'s Paris Climate Agreement in its 2021 "Energy and Carbon Summary." That's pretty green.
But it's not good enough for the Climate Leadership Council (CLC), a nonprofit environmental advocacy group that includes former government officials and business leaders who favor carbon taxes. Since an Exxon lobbyist in Washington D.C. contradicted the official company line during an exchange with an undercover agent of Greenpeace, the CLC  recently moved to suspend the company's membership in the council and in Americans for Carbon Dividends, the council's advocacy arm.
That seems a tad extreme since Exxon is no less than a founding member of the CLC. Moreover, the company has actually been out be in front of other energy companies in expressing support for placing what Darren Woods, its chairman and CEO, describes as a "price on carbon emissions."
No one who favors anti-carbon initiatives really likes to say taxes and no one reporting on the dispute between Exxon and green activists typically takes a deep dive into how much carbon taxes will cost American consumers; most especially those low income Americans who pay a higher percentage of their income on energy.
But a leaked list of what Democrats on the U.S. Senate Finance Committee call "carbon pricing" within the proposed $3.5 trillion reconciliation package   now gestating on Capitol Hill provides critical insight. The Senate Democrats are looking at "a per-ton tax on carbon dioxide of leading fossil fuels (e.g., coal, oil, natural gas) upon extraction, starting at $15 per ton and escalating over time…" and  "a tax per ton of carbon dioxide emissions assessed on major industrial emitters (e.g. steel, cement chemicals)…" and "a per-barrel tax on crude oil," according to the document.
An analysis of these proposals from the American Energy Alliance, a free market consumer advocacy group, finds that the carbon tax options Senate Democrats are exploring would result in higher energy prices across the board for American families and businesses. But the American Energy Alliance also makes the critical point that carbon taxes would most directly impact low-income Americans.
"Carbon taxes are what we in the policy world call regressive," AEA explains in its analysis. "They hurt those at the bottom of the household income charts the most as a percentage of their budgets, because certain energy expenses are simply unavoidable no matter how right you pull the belt."
So then, the question becomes, will these higher prices translate into the climate benefits Exxon and policymakers on Capitol Hill envision? After examining a proposed "cap and trade," plan, Heritage Foundation researchers concluded that if the U.S. halted all economic activity and somehow cut all carbon emissions this effort would reduce average temperatures "by no more than 0.2 degrees Celsius by 2100."
Lost in the press coverage of Exxon's dispute with CLC are facts and figures that show carbon taxes would exert significant economic damage without producing any tangible environmental benefits. Instead, press coverage is focused on the sincerity of Exxon's policy stance. The comments from the lobbyist are typical of the kind of gamesmanship that transpires almost daily in Washington D.C. Moreover, it's not exactly unusual in a large company like Exxon to have individual employees voice dissenting views. The energy company moved quickly to reassert its support for carbon taxes and to disavow the lobbyist's comments.
By contrast, CLC postures as an advocate for not so neutral "revenue neutral" policies on climate change complete with carbon dividends designed to appeal to Republicans in general, and conservatives in particular.  There are prominent Republicans included in CLC's membership, but that doesn't mean they are advocates for conservative policies. Capital Research Center, a Washington-based nonprofit that examines the finances of environmental groups, identifies CLC as a member of the  "Eco-Right" : defined as self-described conservatives who embrace left-of-center positions on climate change. It would seem CLC has its own issues with how it presents itself to the public even as it criticizes Exxon.
But what about the substance of CLC's carbon tax-dividend plan?
It doesn't take much to dismantle the revenue-neutral canard. CLC claims on its website that a family of four would receive $2,000 back a year from the net revenue generated from carbon fees. But that same family is going to pay a lot more every year in the form of higher energy prices thanks to carbon taxes. The American Energy Alliance, in its analysis of what's lurking inside the reconciliation bill, makes it clear that a carbon tax is a tax on almost every human activity imaginable ranging from transportation, electricity use, industrial activity and commercial activity. There's nothing neutral or conservative about the proposal regardless of who is getting behind it.
Unfortunately, there is no room for even the hint of dissent in today's climate change movement, which is bent on exerting more government control over the private sector. The CLC removed Exxon's listing as one of its founding members, then the CLC removed a link to a Wall Street Journal ad it took out listing Exxon as one of its founders. Google does have a cached version of the link from July 22, 2021.
The pressure tactics applied against corporate from the environmental left appear to be having their desired impact.
The American Petroleum Institute, which supposedly advocates for the oil and gas industry, has also gotten into the act by constantly genuflecting before the idea of carbon taxes in the name of climate change.
Bonner Cohen, a senior fellow with the National Center for Public Policy Research, a free market think tank in Washington D.C. has jaundiced view of the public relations strategy employed by Exxon and its green critics, but for different reasons.
"ExxonMobil, along with the American Petroleum Institute (API), is deluding itself if it thinks that by supporting a price on carbon it will escape further regulation of its emissions and other so-called climate impacts," Cohen said in an email. "If the Biden administration, congressional Democrats, and green energy providers get their way, the oil and gas industry will get more taxes and more regulations."
Cohen continued:
"Under the guise of being a free-market or conservative voice on climate. The CLC is really little more than a Beltway arm of a ruling class that is intent upon expanding its control over the nation's energy sector, with scant regard for the effect this will have on the livelihoods of ordinary people."
Kevin Mooney is an investigative reporter with both the Commonwealth Foundation and the Heritage Foundation. 
From realclearenergy.org