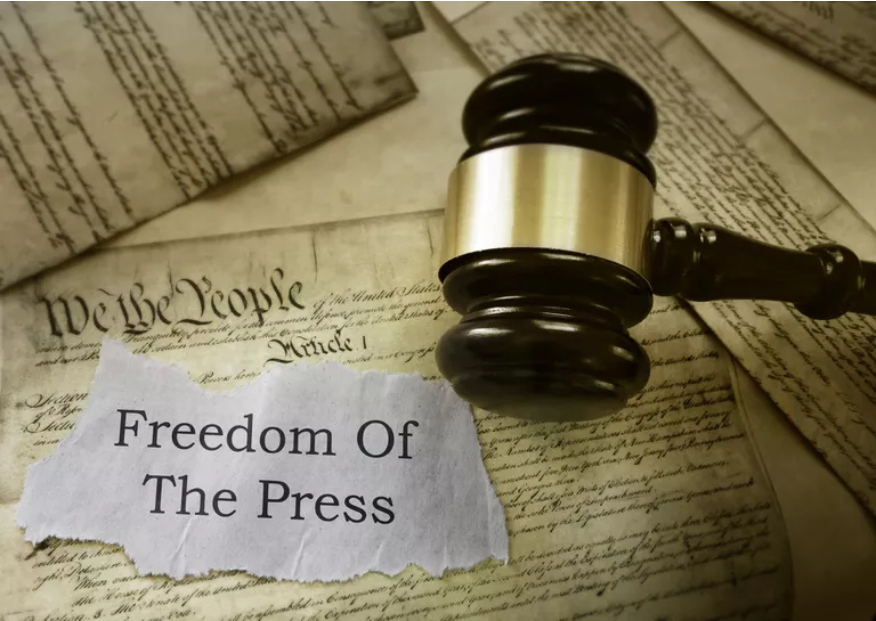 Timeline of the Freedom of the Press in the United States
By Tom Head
Citizen journalism formed the ideological basis of the American Revolution and built support for it throughout the colonies. The U.S. government's recent attitude towards journalism has been decidedly mixed.
1735
New York journalist John Peter Zenger publishes editorials critical of the British colonial ruling establishment, prompting his arrest on charges of seditious libel. He is defended in court by Alexander Hamilton, who persuades the jury to throw out the charges.
1790
The First Amendment to the U.S. Bill of Rights states that "Congress shall make no law. . . abridging the freedom of speech, or of the press. . . "
1798
President John Adams signs the Alien and Sedition Acts, intended in part to silence journalists critical of his administration. The decision backfires; Adams loses to Thomas Jefferson in the 1800 presidential election and his Federalist Party never wins another national election.
1823
Utah passes a criminal libel law, allowing journalists to be prosecuted under the same sorts of charges used against Zenger in 1735. Other states soon follow suit. As of a 2005 report by the Organization for Security and Co-operation in Europe (OSCE), 17 states still have criminal libel laws on the books.
1902
Journalist Ida Tarbell exposes the excesses of John Rockefeller's Standard Oil Company in a series of articles published in McClure's, prompting attention from both policymakers and the general public.
1931
In Near vs. Minnesota
If we cut through mere details of procedure, the operation and effect of the statute in substance is that public authorities may bring the owner or publisher of a newspaper or periodical before a judge upon a charge of conducting a business of publishing scandalous and defamatory matter—in particular that the matter consists of charges against public officers of official dereliction—and, unless the owner or publisher is able and disposed to bring competent evidence to satisfy the judge that the charges are true and are published with good motives and for justifiable ends, his newspaper or periodical is suppressed and further publication is made punishable as a contempt. This is of the essence of censorship.
The ruling did allow room for prior restraint of sensitive material during wartime—a loophole that the U.S. government would later attempt to exploit with mixed success.
1964
In New York Times v. Sullivan, the U.S. Supreme Court holds that journalists cannot be prosecuted for publishing material about public officials unless actual malice can be proven. The case was inspired by segregationist Alabama governor John Patterson, who felt that the New York Times had portrayed his attacks on Martin Luther King Jr. in an unflattering light.
1976
In Nebraska Press Association v. Stuart, the Supreme Court limited—and, for the most part, eliminated—the power of local governments to block information about criminal trials from publication based on jury neutrality concerns.
1988
In Hazelwood v. Kuhlmeier, the Supreme Court held that public school newspapers do not receive the same level of First Amendment press freedom protection as traditional newspapers, and may be censored by public school officials.
2007
Maricopa County Sheriff Joe Arpaio uses subpoenas and arrests in an attempt to silence the Phoenix New Times, which had published unflattering articles suggesting that his administration had violated the civil rights of county residents and that hidden real estate investments may have compromised his agenda as sheriff.
From thoughtco.com