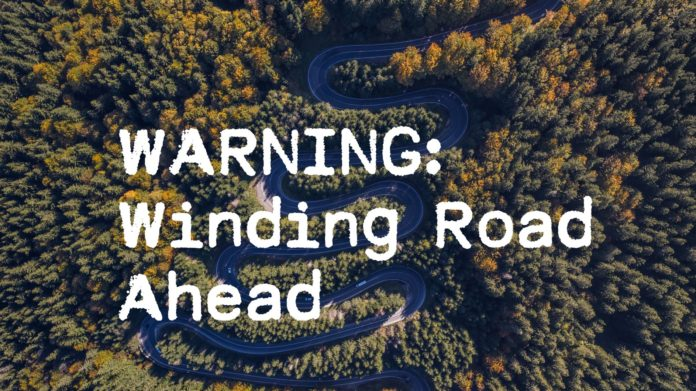 The Washington State Republicans had better than expected results in the 2020 Primary elections, but there is a long winding road before the general election in November
Republicans fared better than expected in Washington's 2020 primary election
By Glen Morgan
The Washington State Republican Party insiders were approaching the 2020 election with few expectations of success.  There was a general treading water attitude and hoping for the best. This seemed to be the most common view behind closed doors (and often in public statements).  However with the drawn out process of counting mail-in ballots over several weeks, the final election numbers are a source of optimism for some around the state.  Let's dig into the details.
Primary Election Results Overview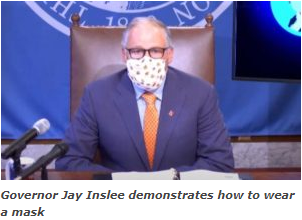 First, the 2020 primary election results had the highest voter turnout since the 1960s (Presidential Year Primary turnout).  Primary elections have a notoriously low participation rate, yet Washington State's recent election had a participation rate of 54.44% of the vote – see here.  This may still seem low, but compare it to 2016 (34.88% – see here), 2012 (38.48% – see here), and 2008 (42.6% – see here).  In theory, the higher the turnout in the primary, the more relevant the voting results will be in November.  If past Presidential elections are any indication, we should expect a turnout result of 85-89% (of registered voters – if you want to see these historic stats go here).  Of course, this is 2020, and all bets are off for a normal election season with Covid chaos, Seattle riots, Mask-panic, and no kids in the classroom.
Statewide offices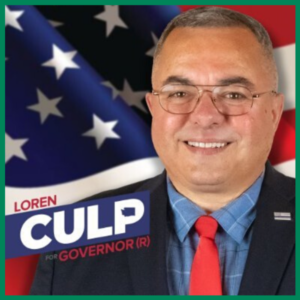 We already discussed the Governor's race (see here), but Republican candidate Loren Culp broke out from a crowded Republican challenger field with 17.4% of the vote.  Incumbent Governor Inslee cruised through the primary with 50.14%.  If all the Republican candidates in the field were added together, this would result in about 45% of the vote.  It is still a steep climb and an impressive performance if Culp were to win the Governor's race in November.  If Culp went home and binge watched Netflix and didn't do anything else between now and November, he would get 41% of the vote (here is a Republican who proved this in 2016).  The combination of a good campaign, motivated voters, and a less than enthusiastic support for Inslee must combine to close this gap, and the race will be determined by this middle 10%.  For reference, In 2016, Republican Bill Bryant earned 45.61% of the vote.  In 2012, Republican Rob McKenna received 48.46%.   In 2008, Republican Dino Rossi got 46.76%.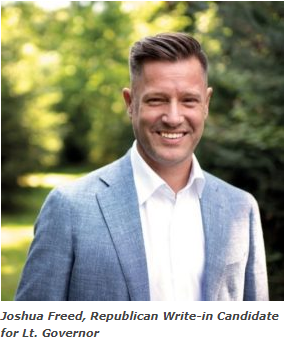 In the Lieutenant Governor's race, the Republicans bumbled into their own worst nightmare (which I referenced as a potential problem in this article before the election) by splitting the Republican vote four ways, which ensured only two Democrats will be on the ballot in November.  The two Democrats are former Congressman Denny Heck and fully "Woke" State Senator Marko Liias.  While the Republicans appear to be gearing up for a write in campaign, it isn't yet clear how organized or well known that effort will be across the state.  Heck (and nearly all Democrat Party insiders) is presuming he will be elected, but Liias could be hoping for the Republican write-in effort under the presumption this would siphon Republican votes away from Heck, who is widely perceived by insider Republicans as slightly better than Liias. Josh Freed appears to be the Republican choice for this write-in effort, so this will be a real test to see how effectively the Republicans can communicate to voters the need to write "Josh Freed" on the write in line on their ballots.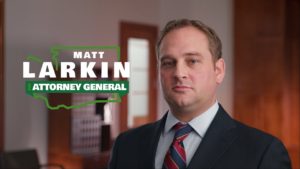 In the Attorney General race, Republican Matt Larkin prevailed over his two primary Republican rivals to take on Incumbent Democrat Bob Ferguson, who, between filing his 66th and 67th lawsuit against the Federal government is likely to campaign very lightly over the next few months.  Ferguson feels comfortable with his 55% front runner status from the primary.  Last place finisher, and former chair of the Mainstream Republicans Mike Vaska had a surprisingly poor showing at 8.22%, and after his 2004 defeat for the same position, where he received 8.77% in the primary, edging out the Libertarian candidate that year to avoid last place (see results here), he might be hoping third time will be the charm. Ferguson has used this political office for partisan persecution and grandstanding unlike any AG in recent memory, but this abuse of office has also made him popular among supportive partisan voters.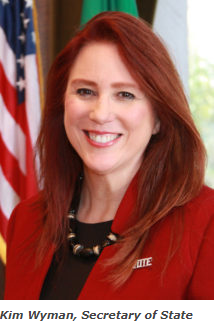 Incumbent Republican Secretary of State Kim Wyman came out ahead, but only slightly with 50.89% of the vote.  Some votes were siphoned from her column to Independent candidate Minger (3.62%), due to a voter's guide screwup by the Culp campaign.  This probably gives the George Soros backed groups pushing Democrat candidate Tarleton in the general a bit of hope, but the odds generally support a Wyman victory this year.  Wyman has prevailed in tightly contested races before. The other incumbent Republican holding State wide office – State Treasurer Duane Davidson is facing an uphill fight after receiving 46.67% of the vote in the two person primary, but he is still within striking distance of victory if Democrat candidate Pellicciotti chokes or has a bad night.  As two of the few Republicans to hold state-wide offices anywhere on the West Coast, these races will be watched closely by both sides of the partisan divide around the nation.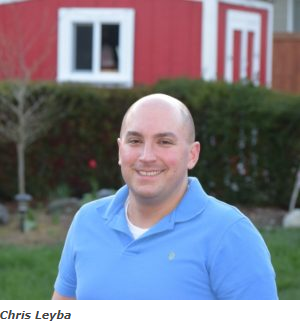 For the State Auditor's race, challenger Republican Chris Leyba faces off against incumbent Pat McCarthy.  McCarthy only received 47% in the primary, but this doesn't include the other Democrat challenger who was bounced in the primary with 11% of the vote.  While McCarthy's office has botched one of the worst frauds in Washington State government history at the Employment Security Department (see article here), her policy of "see no evil, hear no evil, find no evil"  has been popular in Olympia's government bureaucrat circles and will help ensure total support from Democratic Party and government union insiders.  Lebya will need to inspire more votes to come his way if he is to prevail in November.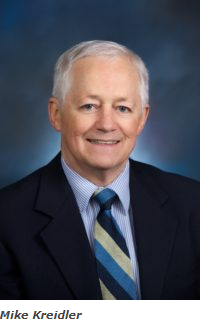 The Office of Insurance Commissioner will remain in Democratic Party control next year.  Libertarian candidate Anthony Welti was bounced in the primary election, receiving only 13.67% of the vote.  Welti had studied this office, campaigned hard, and raised money, yet he could not overcome a young Republican candidate who filed to run at the last minute and describes himself as an "autistic savant."  The impressively unqualified Republican challenger Chirayu Patel and the fossilized Democrat incumbent Mike Kreidler is a political face off created for a Saturday Night Live skit.  Their 70 year age difference will make for an interesting contrast with one person who knows nothing and the other who has forgotten everything.  While the truth is often stranger than fiction, the disappointing loss of Welti in this race sends a strong signal to Libertarians that their chances on any ballot position are exceedingly low if a member of both parties is in the same race – regardless of how effectively they campaign. While this race is a disappointment, at least this election result will demonstrate that sometimes elections really don't matter.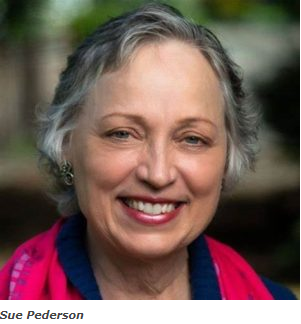 In the Commissioner of Public Lands race, incumbent Democrat Hilary Franz fared worse than expected with her 51% finish to lead the primary.  Franz aborted her campaign for Governor when Governor Inslee wisely bailed on his failed campaign for President.  Franz came into this reelection race with 10x more cash than all her opponents combined, and she squandered her campaign cash profligately.  Republican challenger Republican Sue Pederson came through the primary easily, but will still have a massive challenge in the fall.  At least voters get a real choice in this election.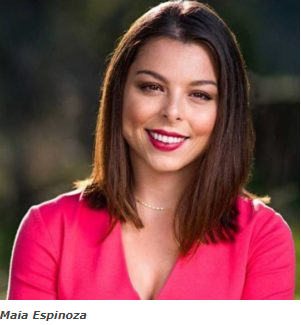 Democrat incumbent Superintendent of Public Instruction Chris Reykdal had the most dismal numbers of any statewide incumbent this election cycle.  He barely cleared 40%, and the Republican challenger Maia Espinoza will be a strong contender in the fall.  This is particularly true since Reykdal sued Espinoza to remove language from her voter's guide statement which called out his strong support for sex ed curriculum which teaches sexual positions to 4th graders.  While Reykdal got the typically tame Thurston Superior Court judges to go along with his effort (Thurston County Superior Court is widely recognized as the place where the Constitution goes to die) , the Washington State Supreme Court actually decided to reject Reykdal's efforts to silence Espinoza.  The offending language will be back in the voter's guide statement in the fall, and Espinoza is riding this wave (on top of the R-90 effort to reject Reykdal's pet sex ed curriculum bill, which will be on the ballot in the fall too).  On top of this, Reykdal's efforts to trash every child's education in Washington State this year with the Covid fear porn effort doesn't seem likely to endear him to angry parents trying to manage kid's distant zoom "education" efforts.  This is a race Republicans can win this year.  It would be hard to imagine a better set of circumstances to take out a normally strong incumbent. A combination of abrasive elitist arrogance, abusive policies, tone-deaf tweets, and erratic behavior have weakened this incumbent.
State Legislature (House and Senate)
The Republicans were likely to pick up at least a few seats this year, even if they botched everything and screwed up most of their campaigns.  The 2018 elections did not go well for the Republicans in the state legislature (both State House and Senate), so the pendulum was bound to shift towards Republicans at least a little.  However, based on the primary election results, it seems like Republicans are poised to do far better than the low expectations set for them.  Here are the races to watch:
19th Legislative District (SW Washington – Pacific, Cowlitz, Grays Harbor, Wakaikum, small part of Lewis Counties)
This district is shifting Republican for the first time since World War II.  Trump won this district in 2016.  In the recent primary, the Republicans all came out ahead.  The Republicans are poised to sweep these seats for good.  This will add a Republican to both the state house and senate, and it defends a Republican incumbent.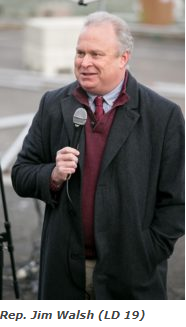 Jim Walsh – Representative (Position 1) – Jim is the lone Republican incumbent here.  He looked strong in the primary (57% against two opponents).  He appears to be winning on his own without needing much party support and his numbers are better than ever before.  He has been attacked by hundreds of thousands of dollars in attack ads to little effect.  His opponent appears unhinged and extreme, which will only help him in the general election.
Campaign website: https://electjimwalsh.org/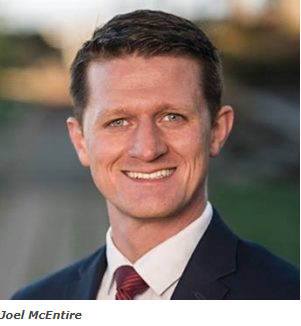 Joel McEntire – Representative (Position 2) – Joel is challenging longtime incumbent Brian Blake for the second time.  Blake is the last of the moderate Democrats in the state house, and I've enjoyed discussing policy and working with him over the years.  The Democratic Party has simply left him behind and stomped on him when they could.  McEntire came out first in the primary with a 53% lead over incumbent Blake.  Two years ago McEmtire was close, but spent most of the campaign deployed to Iraq (he is in the Marines Reserve).  This year McEntire was in district campaigning and is dominating this race.  If the Republican Party can remember to spell his name correctly, their support will probably help him win this race.  I've had many conversations with Joel and I admire his determination.
Campaign website: http://joelmcentire.com/
Jeff Wilson – Senate – Jeff is a Longview Port Commissioner running for this seat, and the Democrat incumbent, Dean Takko only received 44% in the primary.  Jeff and another Republican (Grays Harbor Commissioner Wes Cormier) split the rest of the vote, and it seems almost certain Wilson will win in November if he continues to campaign diligently.
Campaign website:  https://www.jeffwilsonforsenate.com/
42nd Legislative District (North Whatcom).  This has been a solid Republican district, but in 2018 money flooded into this district and one Republican legislative seat was lost.  This year, it appears likely the Republicans will get this seat back.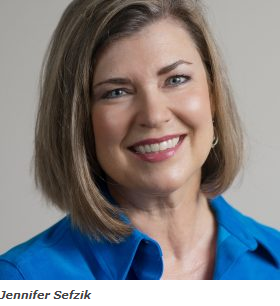 Jennifer Sefzik – Representative (Position 2) – Jennifer is a strong Republican candidate for this office, and has been campaigning very effectively.  She beat the incumbent in the primary (with just over 50% of the vote), which bodes well for November.  She needs help to get over the finish line, but it really looks good.  This is the same district where we saw the USPS appear to intervene to help Democrats (see article here).
Campaign website:  https://www.sefzik4house.com/
10th Legislative District (Island County/parts of Skagit County).  This district went completely Republican about 8 years ago, but the Republicans lost a house seats here in 2018, and it is a battleground district.  The Republicans have the Senate seat, but need to retain one of the two house seats, and pick up the one they lost two years ago in order to expand their representation in the state legislature.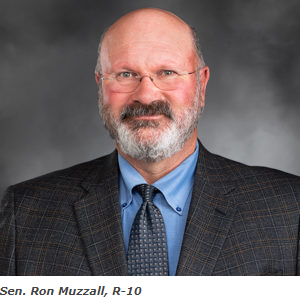 Ron Muzzall – Senate (incumbent) – Ron was appointed to fill a vacancy when former incumbent Senator Baily retired.  This is his first election, and he came out ahead in the primary (50%+) but it is still a tight race.  He is a solid person in office (longtime Whidbey Island farm family) and this is an obvious priority for the Senate Republicans to retain this seat.  The Dems threw a lot of money at him and still he came out ahead in the primary.
Campaign website:  https://www.ronmuzzall.com/
Greg Gilday – Representative (position 1) – Greg came out ahead in a 5 way primary (46.25%) of the vote, but this will be a tough race in November.  He can win, but he needs support and a more aggressive campaign effort.  The State House caucus is supporting him, but it will be a slog through November.  This would maintain a seat for the Republicans if he wins as Republican Rep. Norma Smith has retired from this seat.
Campaign website:  http://greggilday.com/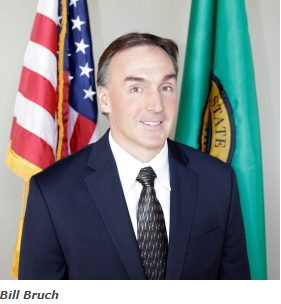 Bill Bruch – Representative (position 2) – Bill also came out ahead in a 3 way primary (48.7%) and is the chair of the Skagit County Republicans.  I was impressed with his hard work on this race and I believe he has outperformed expectations. Bruch looks likely to win, if he can maintain momentum.  This would also be a pickup for Republicans if he prevails in November.
Campaign website:  https://billbruchforhouse.com/
44th Legislative District (Snohomish County – Mills Creek to Lake Stevens/Marysville)  This district has been a swing district at times with both Republicans and Democrats holding these seats.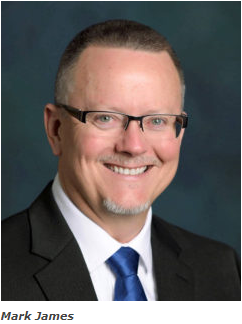 Mark James – Representative (position 2) – Mark has outperformed expectations and the primary election results (he received 47.4% in a 3 way primary) indicates he can win in November if he keeps up the momentum.  This would be a pickup for the Republicans, and largely one that received scant state-wide attention until now.
Campaign website:  https://electmarkjames.com/
26th Legislative District (Gig Harbor, parts of Tacoma).  This district has gone Republican over the past 6 years, but the Republicans lost a closely fought Senate seat (less than 100 votes) in 2018 (see results here).  Right now, the Democrats have thrown millions of dollars into this district attempting to get it back.  It will be another hard fought campaign here.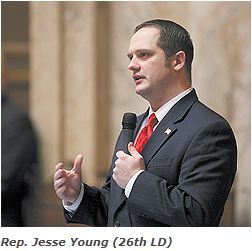 Jesse Young – Representative (Position 2) – Jesse has repeatedly helped the Democrats waste millions of dollars in fruitless attempts to remove him from office and he has had everything including the kitchen sink tossed at him.  This year is no different.  The House Republican Caucus is supporting him well, but this is a real campaign, and support for his race matters.  He came out ahead in a 3-way race with 52% of the vote, which is good, but he needs to maintain momentum.  Jesse has always been a solid voice of sanity in the legislature and has become increasingly effective over time. His Republican seatmate Michelle Caldier looks poised to win re-election after prevailing in a tough primary fight.
Campaign website:  http://jesseyoungforstaterep.com/
28th Legislative District (Southwest Pierce County).  This has been a split district for years with both Republicans and Democrats holding seats.  Right now only the Senate seat is held by Republicans, both reps are Democrats.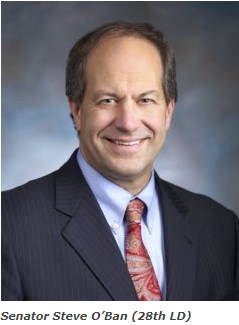 Steve O'Ban – Senate – Steve is in a very hotly contested race.  He is a great state senator, and many people don't know that he was one of the attorneys for the Freedom Foundation back in the day when they won the Federal Supreme Court case against the WEA forcing the union to stop illegally taking political dues from teachers paychecks.  He received 49.67% in the primary in a very hotly contested race sure to cost millions this cycle.  He needs all the help he can get, and he is a tough campaigner. The Republicans will need to continue their strong support in this race and try not to screw up 3rd Party PAC work, which has been very sloppy and less than helpful this cycle.
Campaign website:  https://steveoban.com/
Other races to watch, Conclusion
Whenever I post articles with specific references to legislative races, I always get grief from those whose races I did not cover.  This is already a very lengthy article, but I wanted to note that the Republicans could achieve better than expected outcomes in other races around the state IF this becomes a wave election year.  Neither Biden nor Inslee are inspiring to anyone, but on the other hand, there is true foaming at the mouth hatred towards Trump, so voter turnout and motivation will matter more than ever.  Additionally, I'm not sure anyone can quantify the impact of the riots, increasing crime, attacks on policy, blundering virus policies, "Woke" BLM activists marching through Left-leaning neighborhoods threatening to take private homes, and collapsing local businesses on voter turn out and choices. This is new territory, from a political impact standpoint. It doesn't seem like anyone can be certain how these things impact voting. Specifically I would track the 24th District (Olympic Peninsula), 30th District (Federal Way), and the 47th District (Kent) to see what this means.  It is also worth tracking the 25th District (Puyallup), although the primary showing in that race indicates a full Republican sweep again in November.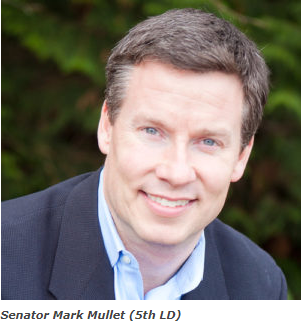 Additionally, Republicans and conservative activists tend not to pay attention to districts which are entirely controlled by the Democratic Party, but the political intramural fights in these districts are worth tracking.  Specifically, the 5th District (Issaquah) Senate battle between incumbent Senator Mark Mullet and his challenger.  At this point, Mullet is behind, and his "fully woke" challenger could win in November.  This is particularly true if the Republicans decide to launch a write-in campaign in this district which would likely siphon votes from Mullet.  He is one of the last sorta business friendly Democrat Senators left in Olympia, and if he is removed, that chamber only goes deeper into crazy town with few voices of sanity behind closed caucus doors.  There is also an interesting primary fight in the 11th (Tukwila, Renton) where incumbent Rep. Hudgins received a pathetic 33.5% of the vote in a three way race, and was dominated by an even more extreme Leftist in the primary.  While Hudgins is no moderate, he is not partisan foaming at the mouth crazy.  If he loses this seat, the further shift of the Democratic caucus to full riot-woke world will be closer to Sawant's vision for Seattle.
Elections have consequences.  Other than in the Insurance Commissioner race, your vote really does matter, particularly in King County where you might get three or four ballots.  None of us will find salvation in the political process, but a secular hell can be delivered to our communities if the worst options on the ballot take control.  Look at Seattle as our own local example of how NOT to run a community.  The Leftists clearly want the rest of the state to get the Seattle treatment. The future will, once again, belong to those who show up.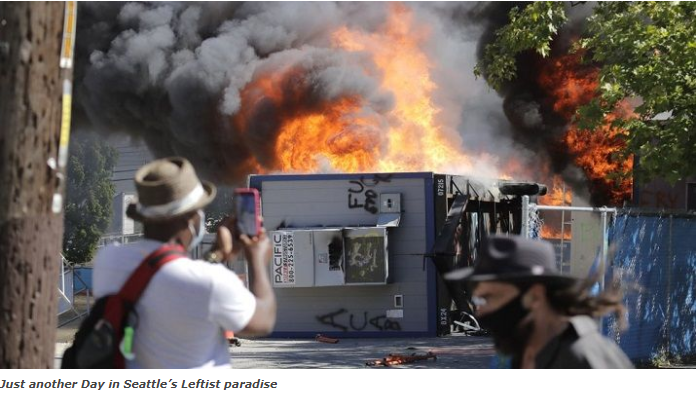 OUR CONSTITUTION BEGINS WITH THE PHRASE "WE THE PEOPLE."  IT WAS THE FOUNDER'S INTENT THAT GOVERNMENT BE CREATED BY THE PEOPLE, TO SERVE THE PEOPLE.  IT WASN'T THEIR INTENTION FOR THE PEOPLE TO SERVE THE GOVERNMENT.  IT WAS ALWAYS INTENDED THAT GOVERNMENT WHICH FAILED TO SERVE THE PEOPLE SHOULD BE "ALTERED OR ABOLISHED."  UNTIL WE RETURN TO THE FOUNDER'S INTENT, WE REMAIN WE THE GOVERNED…
Background articles and documents:
2020 Primary Election Results – Washington Secretary of State
Public Disclosure Commission (for campaign finance information)
Published with Permission of wethegoverned.com