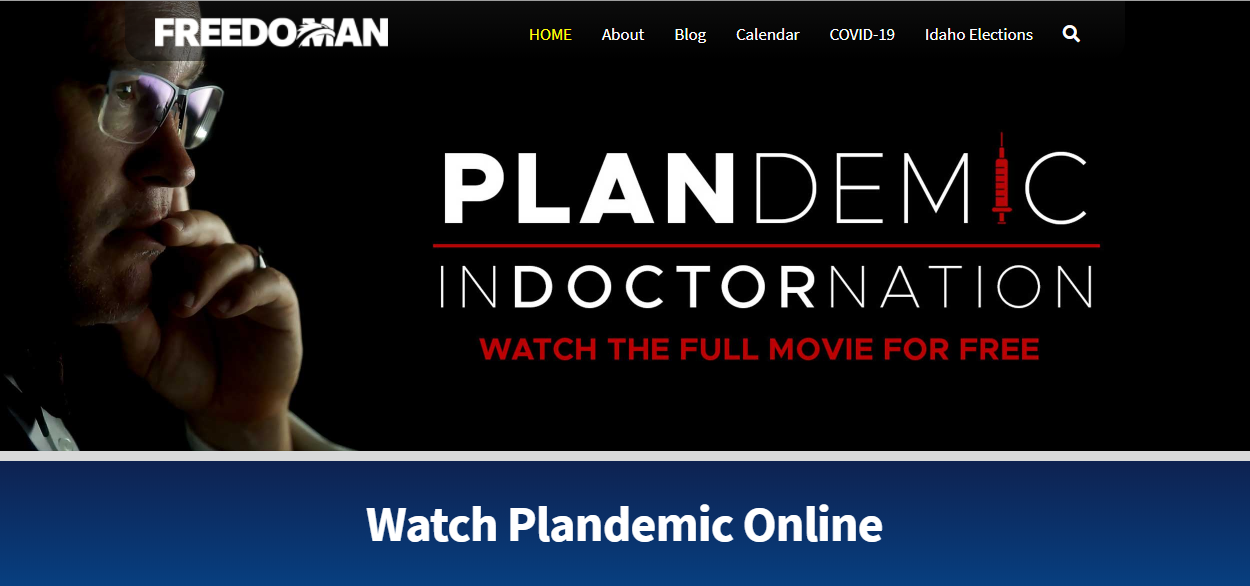 The Most Important Video of Our Generation
By Gunner Steele
The most important video or our generation was just released and you can watch it for FREE by clicking on this image below: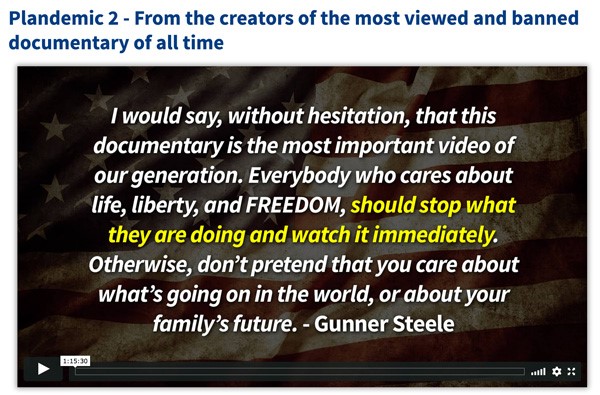 You may or may not have heard about the first Plandemic Movie which has been maligned, allegedly "debunked," and virtually scrubbed off the internet.  That short 20 minute+ movie has become the most banned documentary of all time!  Why?  What was so bad about it?  What were people afraid of?
Well, the newly released Plandemic 2, is literally the most shocking and highly researched, carefully annotated, and evidence-based exposé on the web of corruption surrounding the "coronavirus pandemic."  If you have even an ounce of red blood, and you have even just felt that something is just not right about what's going on in the world right now—then please, I urge you, take an hour of time and watch this short video.  Please just watch it.  I wouldn't risk my own reputation and the trust of our readers with this video if I didn't 100% completely believe that it was worth your time.
Gunner Steele
Freedom Man PAC
Copyright © 2020 Freedom Man, All rights reserved.
From freedomman.org