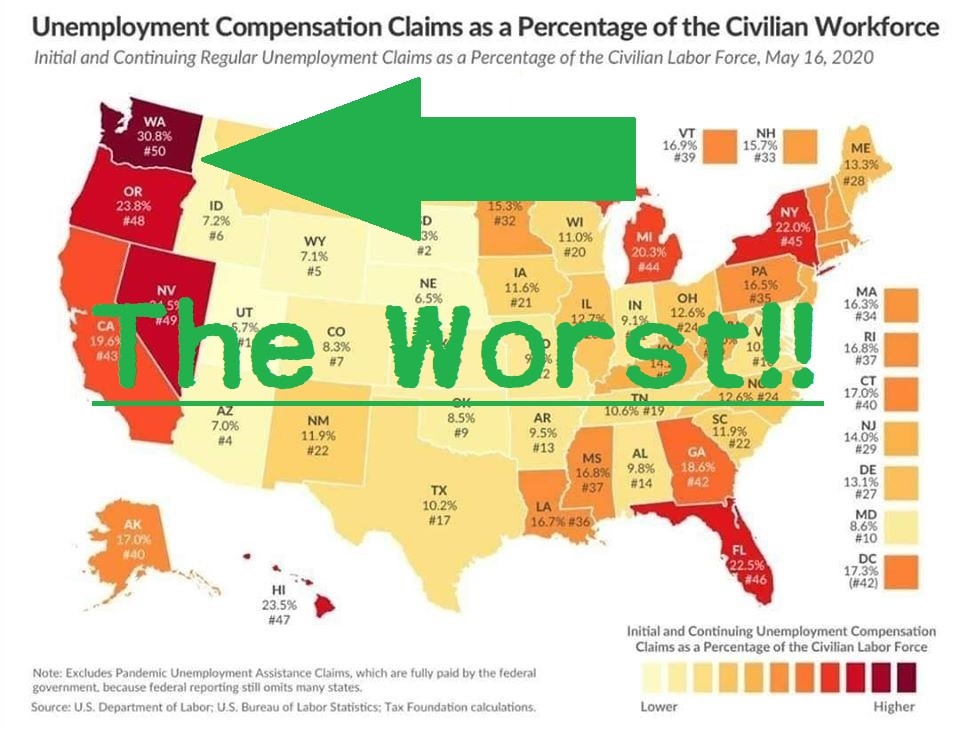 Nigerian Fraud Ring helps Washington State lead nation in Unemployment Stats
By Glen Morgan
Washington State leads the nation in unemployment statistics thanks to bureaucratic incompetence and some help from a Nigerian fraud ring
Washington State Governor Inslee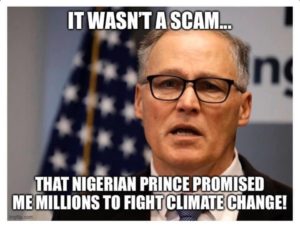 Washington State prides itself as a trend setter in many areas.  Leading the nation in unemployment claims was not the indicator Washington State wanted to win.  However, when formal nation-wide unemployment numbers were recently released, Washington State led the nation with unemployment numbers (according to the U.S. Dept. of Labor and the Bureau of Labor Statistics) of 30.8%.  This rate of unemployment is unprecedented in modern state history.  However, these numbers may not be accurate thanks to a Nigerian-linked fraud racket, which managed to steal millions (apparently hundreds of millions!!!) of dollars from the Washington State Employment Security Department.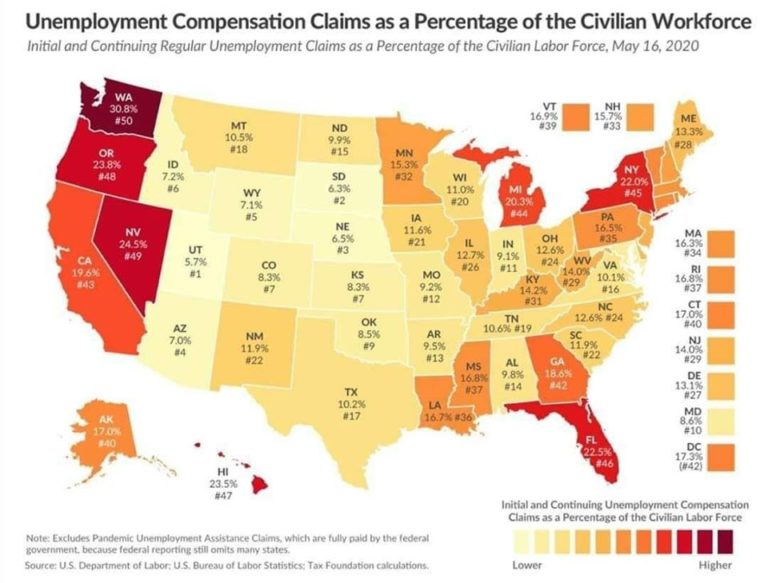 The Unemployment numbers for Washington State are currently the worst in the nation
As reported in the New York Times (linked here) and other various national news sources (here, here, and here), last week, Washington State's Employment Security Department had to stop issuing unemployment checks for several days due to the unprecedented volume of fraudulent requests which were processed and paid by the State:
""This is a gut punch," said Suzi LeVine, the commissioner of Washington State's Employment Security Department. In a memo obtained by The New York Times, investigators from the U.S. Secret Service said they had information suggesting that the scheme was coming from a well-organized Nigerian fraud ring and could result in "potential losses in the hundreds of millions of dollars." Roy Dotson, a special agent who specializes in financial fraud at the Secret Service, said in an interview investigators were still working to pinpoint who was involved and exactly where they were. "We are actively running down every lead we are getting," Mr. Dotson said. Mr. Dotson said it appeared the fraud was being aided by a substantial number of "mules" — people, often in the United States, who were used as intermediaries for money laundering after making connections with fraudsters online. He warned people to be wary of quick-money job offers or other suspicious financial arrangements. The Secret Service memo said Washington State had emerged as the primary target thus far…"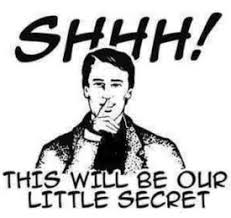 At this point, no state officials are admitting how much Washington State taxpayer funds were stolen (rumor in Olympia  is that it is in the $200 million+ range), and it appears unlikely that these funds will ever be recovered.  According to media reports, the US Secret Service and other Federal Agencies are involved in the investigation, and their notice to the State probably prevented many millions more from being lost.  Washington State bureaucracies have a legacy of incompetence and failure, but it isn't every day they fall for Nigerian fraud scams.
Which raises an important policy question.  Exactly how much of Washington State's unemployment data is phony or artificial thanks to the diligent and effective efforts of this Nigerian fraud crew?  This answer matters because Governor Inslee's special brand of covid lockdown theatre has been very successful in flatlining Washington State's economy, but nobody can yet quantify how bad the state's fiscal affairs have become.  The first real glimpse will be the Office of Financial Management Report scheduled for June 17th.  However, we may discover that Washington State's unemployment numbers are not as bad as they look right now (although someone needs to review just how ineffective our fraud prevention program is at Employment Security).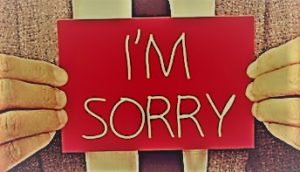 On a personal note – to the whistleblower who contacted me a few years ago and who claimed the state's unemployment security department had many problems and the fraud detection was not very secure  – I'm sorry I didn't follow through on your information.  You were right, and I was skeptical this agency was THAT incompetent.  I wish I'd been able to expose this back then and perhaps create some bureaucratic incentive to fix the problem.  Unfortunately, now it seems likely whatever fix gets implemented will be a far costlier endeavor.
It isn't great (or surprising) news that Washington's bureaucracy fell for a Nigerian fraud scam, but it could be good news that the unemployment numbers might be just as phony as the concept of "fraud detection" and competency in Washington State's bureaucracy.  In the middle of the storm clouds of covid mania, "snitch lists," and Inslee lockdown madness, nobody can say I'm not able to find a silver lining.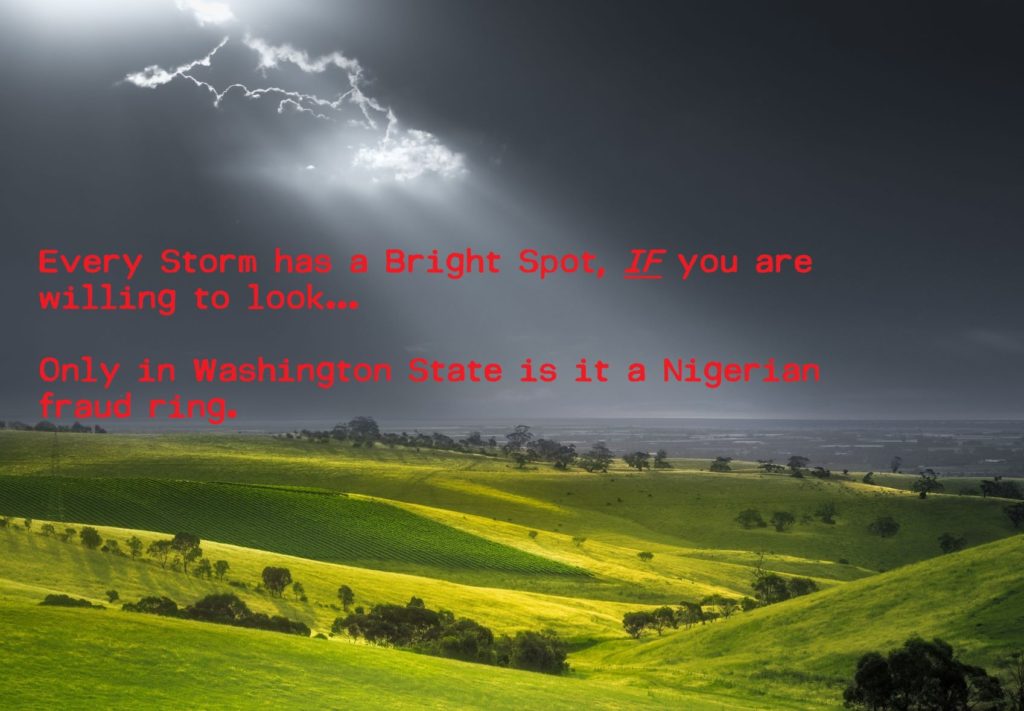 OUR CONSTITUTION BEGINS WITH THE PHRASE "WE THE PEOPLE."  IT WAS THE FOUNDER'S INTENT THAT GOVERNMENT BE CREATED BY THE PEOPLE, TO SERVE THE PEOPLE.  IT WASN'T THEIR INTENTION FOR THE PEOPLE TO SERVE THE GOVERNMENT.  IT WAS ALWAYS INTENDED THAT GOVERNMENT WHICH FAILED TO SERVE THE PEOPLE SHOULD BE "ALTERED OR ABOLISHED."  UNTIL WE RETURN TO THE FOUNDER'S INTENT, WE REMAIN WE THE GOVERNED…
Background articles and documents:
Governor Inslee's absurd civilian code compliance plan (CCCP)
The Federalist – May 18, 2020 – "The Covid19 Tracer Training Course is a guide to suspending rights"
May 12, 2020 – Letter from 11 Republican Legislators addressed to Attorney General William Barr asking for review of potentially unconstitutional enforcement of Washington State laws/rules
ACLU Letter to Governor Inslee – May 4, 2020
Interview with Rep. Jim Walsh (LD19) about budget cuts and Inslee's emergency powers overreach
PDF file (146 pages) of the first public records act request of the complete snitch list
Corona Virus lawsuits against Governor Inslee – the list.
Governor Inslee risks children by waiving background checks for childcare workers
Complete list of Governor Jay Inslee's emergency proclamations – official website
Proclamation #20-31 "suspend background checks for childcare workers"
Original Declaration of Emergency February 29, 2020
Rantz: Governor Inslee releasing sex offender, gang members from jail over Coronavirus
Tahoma schools childcare worker faces multiple molestation accusations
Do these politicians and bureaucrats even care? Washington State rebellion grows
A good day for a little rebellion against Governor Inslee
Federal Lawsuit filed by Josh Freed against Governor Inslee April 21, 2020
Federal Lawsuit filed by Clint Didier against Governor Inslee May 1, 2020
Federal Lawsuit filed by Drew MacEwen against Governor Inslee May 5, 2020
Lewis County Superior Court – Simper v. Inslee – May 5, 2020
Herman: Inslee reverses course, now against sanctuary counties
Dori: The wussification of our kids continues in Seattle schools
MyNorthwest: Washington Ferry Ridership Craters
Port Townsend Free Press "Snohomish County Sheriff Refuses to Enforce Governor Inslee's Shut Down Order"
Washington State Governor Inslee turned us all into armed homeschooling preppers
The top 6 Games Government bureaucrats play when faced with budget cuts – the video
The Top 6 Games Government bureaucrats play when faced with budget cuts
Herman: "Shared sacrifice" is the biggest lie Jay Inslee has ever told"
From wethegoverned.com