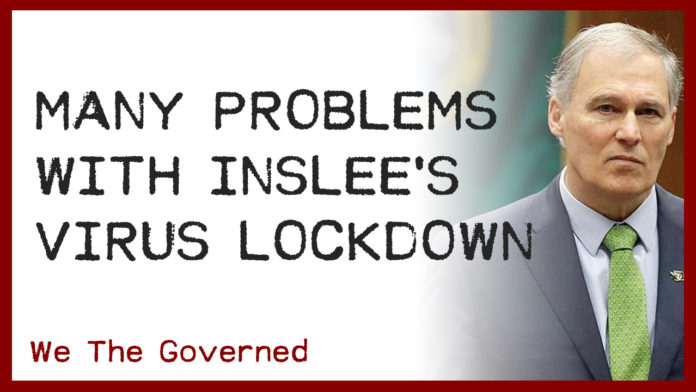 The many problems with Inslee's virus lockdown policies
By Glen Morgan
Governor Inslee has created a lot of problems with his virus lockdown policies
Below is an interview with Joel Ard, Patent and Constitutional attorney, reviewing Washington State Governor Inslee's troubled virus lockdown policies. We discuss moving goal posts, failed models, questionable policy choices, picking winners and losers, and using ideology rather than science to manufacture and invent public health policy.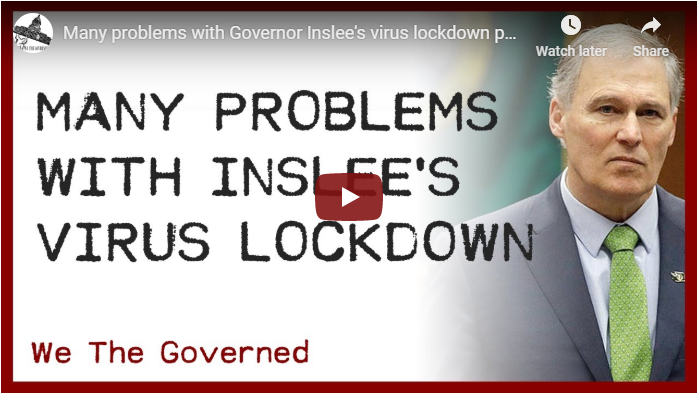 It may have started in Wuhan, but we will have to finish this virus here at home.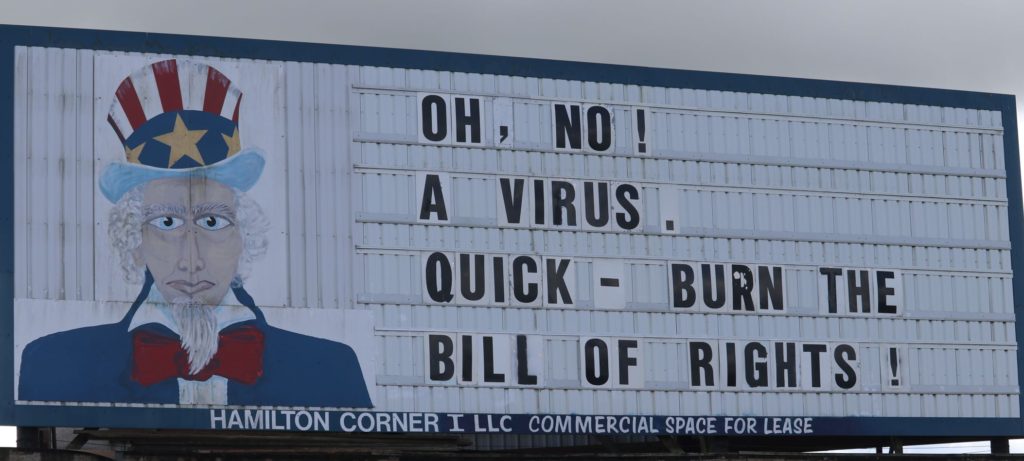 Billboard in Washington State located on I-5 near Exit 72
OUR CONSTITUTION BEGINS WITH THE PHRASE "WE THE PEOPLE."  IT WAS THE FOUNDER'S INTENT THAT GOVERNMENT BE CREATED BY THE PEOPLE, TO SERVE THE PEOPLE.  IT WASN'T THEIR INTENTION FOR THE PEOPLE TO SERVE THE GOVERNMENT.  IT WAS ALWAYS INTENDED THAT GOVERNMENT WHICH FAILED TO SERVE THE PEOPLE SHOULD BE "ALTERED OR ABOLISHED."  UNTIL WE RETURN TO THE FOUNDER'S INTENT, WE REMAIN WE THE GOVERNED…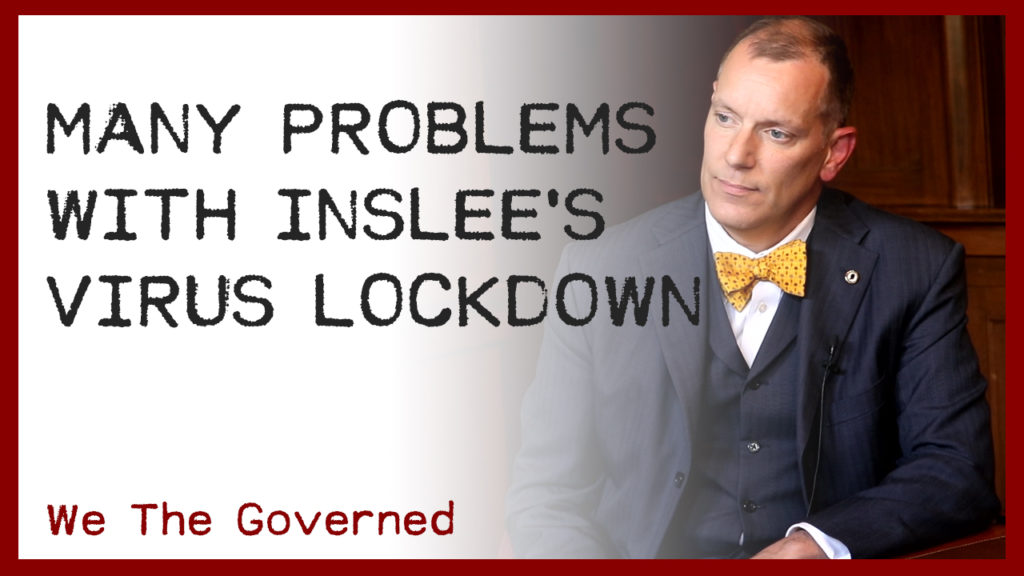 Background articles and documents:
Do these politicians and bureaucrats even care? Washington State rebellion grows
A good day for a little rebellion against Governor Inslee
Federal Lawsuit filed by Josh Freed against Governor Inslee April 21, 2020
Herman: Inslee reverses course, now against sanctuary counties
Dori: The wussification of our kids continues in Seattle schools
MyNorthwest: Washington Ferry Ridership Craters
Port Townsend Free Press "Snohomish County Sheriff Refuses to Enforce Governor Inslee's Shut Down Order"
Washington State Governor Inslee turned us all into armed homeschooling preppers
The top 6 Games Government bureaucrats play when faced with budget cuts – the video
The Top 6 Games Government bureaucrats play when faced with budget cuts
Herman: "Shared sacrifice" is the biggest lie Jay Inslee has ever told"
State Budget Cuts are Coming – the Video
Time to Downsize State Government
Many Counties delay property tax due date. This is only the beginning
Evergreen State College – the next Corona Virus Quarantine Facility?
City of Olympia Proudly Showcases beautiful addict/homeless camps – now THIS is real progress
Published with Permission of wethegoverned.com