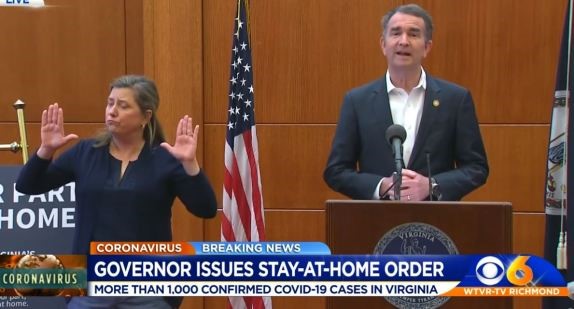 Fear Porn Decision-Making
By George Rasley
The Left has a new Wuhan virus-centered tactic to advance its agenda of controlling every aspect of our lives – we call it Fear Porn.
Fear Porn is based on projections of mass deaths, images of "overwhelmed" medical facilities and other fantasies of a coronavirus apocalypse, which all induce a sense of panic in the viewer or reader.
Here are just a few examples culled from the establishment media and fear-purveying social media accounts:
Imperial College in London: Dire report on death toll – 2.2 million deaths in the United States
In a segment about the Coronavirus outbreak in New York City, CBS News aired footage of an overwhelmed hospital in Italy. https://twitter.com/i/status/1244651794485129217
The Washington Post: What does exponential growth mean in the context of covid-19?
Hot Air: 100-200,000 Dead Is The Best-Case Scenario
President Trump: 200,000 dead Americans because of COVID-19 would be good news (via eTurboNews)
Leftwing activist Amy Siskind on Twitter: Our healthcare system is already overwhelmed!
All of these things are either false, as the airing of Italian video footage as representative of what is going on in American hospitals and our healthcare system is already overwhelmed, or projections connected to no real world facts, like the Washington Post exponential growth chart, or projections that their authors have qualified, such as the 100-200,000 deaths comment by Dr. Birx, so they are presented to titillate, not inform.
And even our friends at National Review got into the Fear Porn business in their article on the Dr. Birx comments. National Review reported: White House Coronavirus Task Force response coordinator Dr. Deborah Birx on Monday said U.S. deaths from the illness will eventually reach between 100,000 and 200,000, even if Americans continue to comply with stringent social distancing guidelines.
However, in the very next paragraph, the writers at National Review quote Dr. Birx saying this: "If we do things together well, almost perfectly, we could get in the range of 100,000 to 200,000 fatalities," Birx said on NBC's The Today Show. "The best case scenario would be 100 percent of Americans doing precisely what is required. But we're not sure, based on… seeing these pictures, that all of America is responding in a uniform way to protect one another."
"Will" or "could" makes a big difference in this context, but of course the writers at National Review already know that.
And this Fear Porn has repercussions beyond scaring gullible Twitter and Facebook users out of their minds, it is affecting public policy.
In Maryland, Governor Larry Hogan has issued an indefinite "stay at home order" closing all bars, restaurants, gyms and a host of other so-called non-essential businesses and ordering Maryland residents to stay in their homes or places of residences until the order is lifted.
In Virginia, Governor Ralph Northam issued a similar "stay at home order" closing so-called non-essential businesses and ordering Virginia residents to stay in their homes or places of residences until June 10.
These orders, and similar ones issued in other jurisdictions, have been taken solely on the governors' authority, based on one thing: Fear Porn.
Fear-based decision-making is destroying the country; it is time for our leaders to stop watching the Fear Porn and to set some procedures and deadlines to get America back to work.
Published with Permission of conservativehq.com