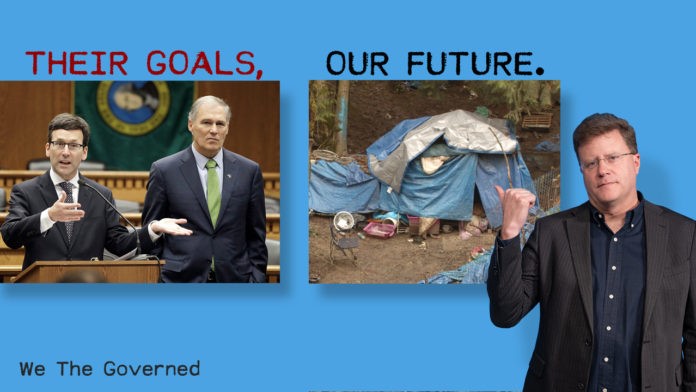 In Washington, our politician's plans are not great, but we can stop them
By Glen Morgan
Washington State's Governor Jay Inslee and AG Bob Ferguson have plans for all of us, but they result in terrible outcomes. However, you can make a difference by getting involved, here are some examples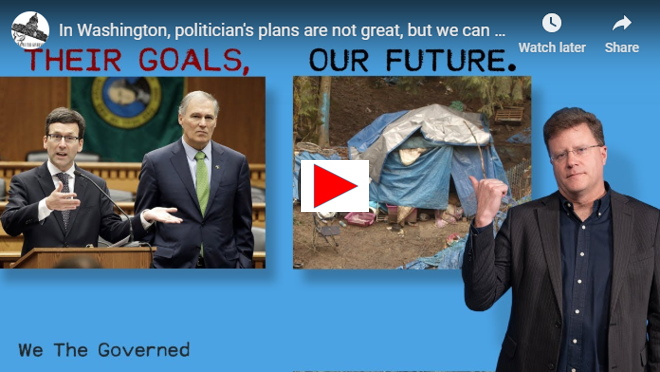 TO RECEIVE THE LATEST NEWS FROM WE THE GOVERNED DELIVERED STRAIGHT TO YOUR INBOX –SUBSCRIBE HERE
Support We the Governed – MAKE A DONATION HERE
Many have speculated that Governor Inslee and AG Bob Ferguson are merely the puppets of Billionaires like Michael Bloomberg: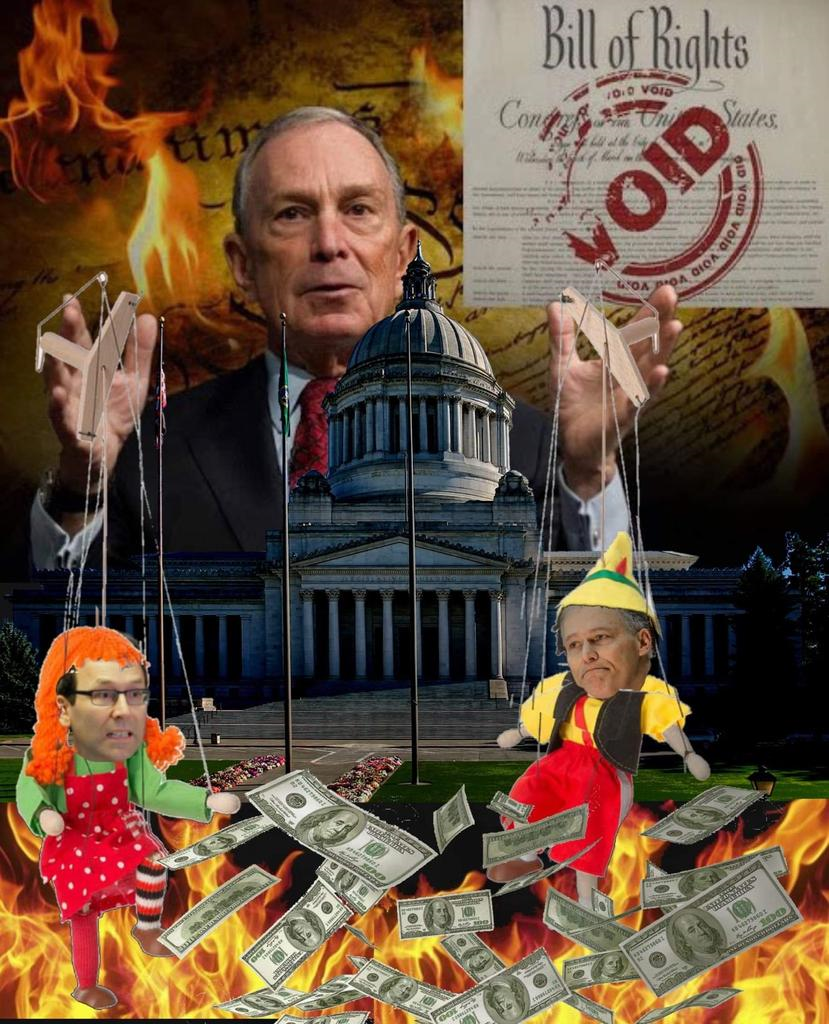 OUR CONSTITUTION BEGINS WITH THE PHRASE "WE THE PEOPLE."  IT WAS THE FOUNDER'S INTENT THAT GOVERNMENT BE CREATED BY THE PEOPLE, TO SERVE THE PEOPLE.  IT WASN'T THEIR INTENTION FOR THE PEOPLE TO SERVE THE GOVERNMENT.  IT WAS ALWAYS INTENDED THAT GOVERNMENT WHICH FAILED TO SERVE THE PEOPLE SHOULD BE "ALTERED OR ABOLISHED."  UNTIL WE RETURN TO THE FOUNDER'S INTENT, WE REMAIN WE THE GOVERNED…
Background articles and documents:
Not Working for you – Washington State Legislature
All the Politicians I've Caught Breaking the Law – so far
If State Ed Superintendent Reykdal wants revenge on those who vote differently, what is he willing to do to our children?
From wethegoverned.com