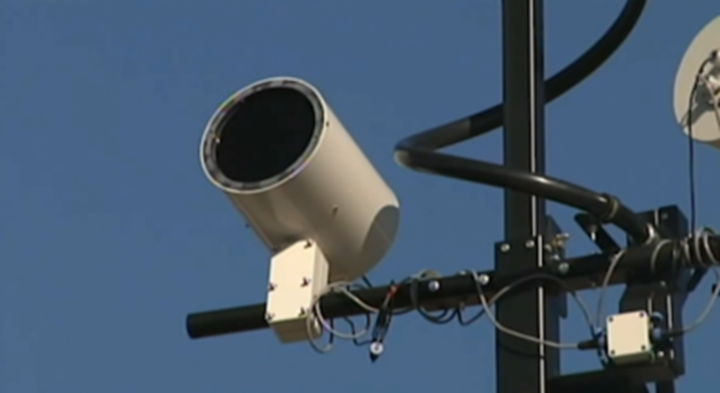 City of Coeur d'Alene to get new License Plate Reader cameras
By Noah Boelter
The Coeur d'Alene City Council approved a budget for seven new License Plate Reader (LPR) cameras in the city on Wednesday.
City Councilmember Dan Gookin said these cameras will be more than just a crime deterrent.
"It helps us catch the bad guys," said Gookin. "When you get your car stolen, it really helps if you can say, 'Hey, I got my car stolen, here's the license plate number.' The cops can then find it."
Gale Sires, mother of two children in Coeur d'Alene, said if these cameras keep her children safe, they're worth it.
"I love them more than my life itself," said Sires. "What if you know, God forbid, something happens. Using cameras to track license plates, I think it's an advantage for the town."
Sires said she appreciates the city council for working to protect the community.
Gookin said law enforcement is not going to use these new cameras for just anything.
"It's only when there's a desire to find out," said Gookin. "They have a fugitive, they have a stolen car, there's a kidnapping and they want to find that license plate number—that's when they use this technology."
In December, the Moscow Police Department asked the public for help searching for a White Hyundai Elantra in connection to the quadruple homicide at the University of Idaho. While court documents showed an LPR in Colorado was used as part of that investigation, Gookin said the case had nothing to do with the council's decision to buy them this month.
"No, I don't think this has anything to do with what happened in Moscow," said Gookin. "But if what happened in Moscow happened here, it would definitely help the cops."
Gookin acknowledged concerns that the LPRs could give the government too much power, but he assured the public there's no need to worry.
"Will it be abused? Is it something that they're going to take advantage of to a degree where people will become uncomfortable and say the government is spying on me? That's just not the case," said Gookin.
Sires said as long as you are not doing anything wrong, these cameras will only help to keep you safe.
"You got to do what you got to do," said Sires.
Nonstop Local reached out to the Coeur d'Alene Police Department for more information on how they will use these cameras, but they did not immediately respond.
From khq.com