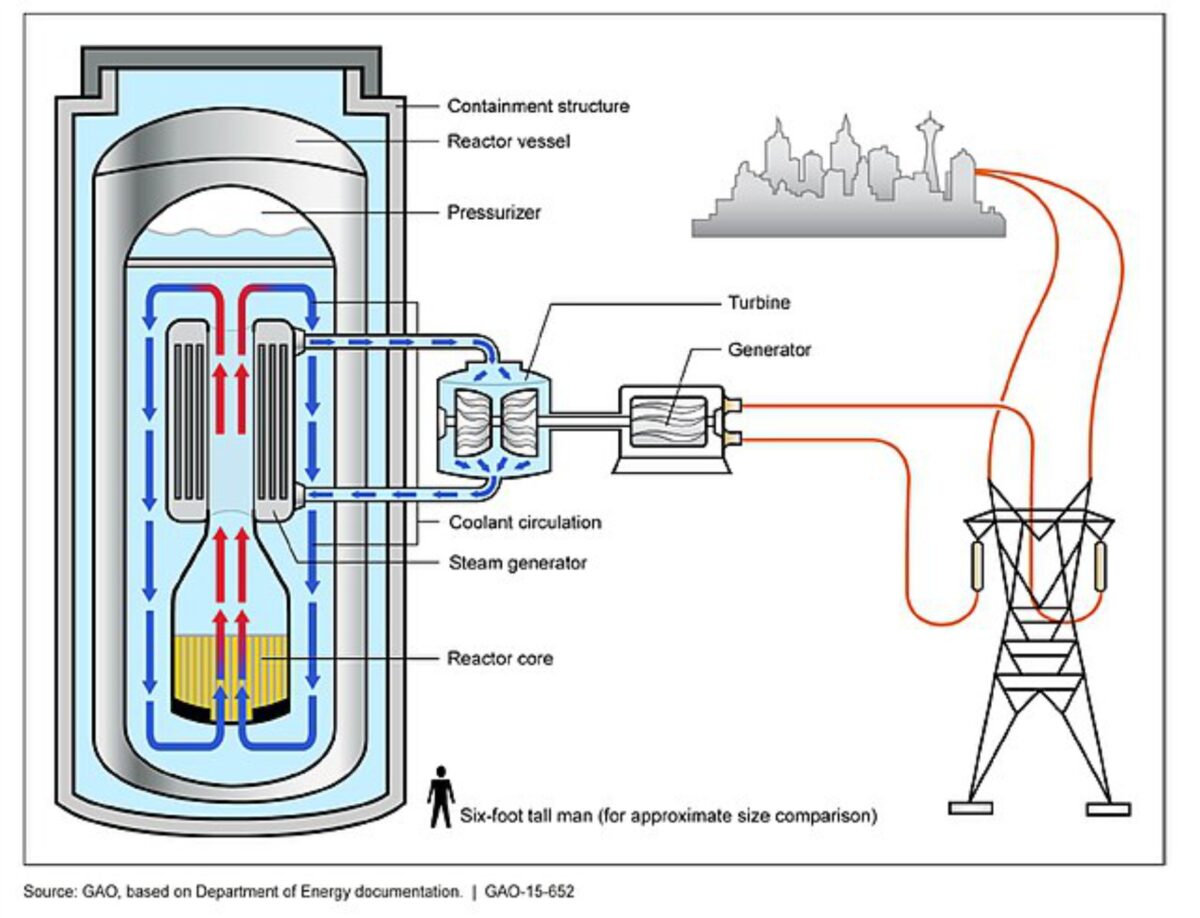 U.S. approves first small modular nuclear reactor
By Craig Rucker
Believe it or not, America took a baby step toward energy sanity with federal approval of the first small modular nuclear reactor design.
With efficient hydrocarbon energy under siege, and intermittent wind and solar unable to sustain the power grid, nuclear energy has never been more needed.
GE quickly announced that it signed a contract to build the first North American reactor in Darlington, Ontario.
Modular reactors can be built at manufacturing sites and then transported to their place of installation.  The reactors are rated to produce up to 300 megawatts of 24/7, clean, reliable electricity.  The reliability factor makes the reactors sorely needed wherever wind and solar leave the grid flickering and politics is interfering with the use of natural gas.  This is particularly important as battery storage of wind and solar energy continues to prove neither affordable, nor practical. Nuclear energy also emits zero CO2 (if that's your thing).
The Nuclear Energy Institute posted that, "small modular reactors provide enhanced levels of safety, the ability to match electricity generation with demand, and the ability to be deployed in diverse applications and places."  These reactors will be useful not only to support the power grid, but in locations remote from the grid.
Nuclear energy leaves Green groups sharply divided.  For many years anti-nuclear advocacy has been an essential bread and butter issue for the Greens who fund raised off it relentlessly, and succeeded in shutting down numerous, already built and paid for, nuclear plants.  Then the Green catechism shifted to emissions reductions, making nuclear energy king for those not willing to shut down society.  Those making their fortunes from wind and solar subsidies are as terrified of nuclear's advantages as they have been of natural gas.
CFACT applauds the approval of small modular nuclear reactors.  We will work to ensure that the public is continually educated about the need for an economy based on energy reality.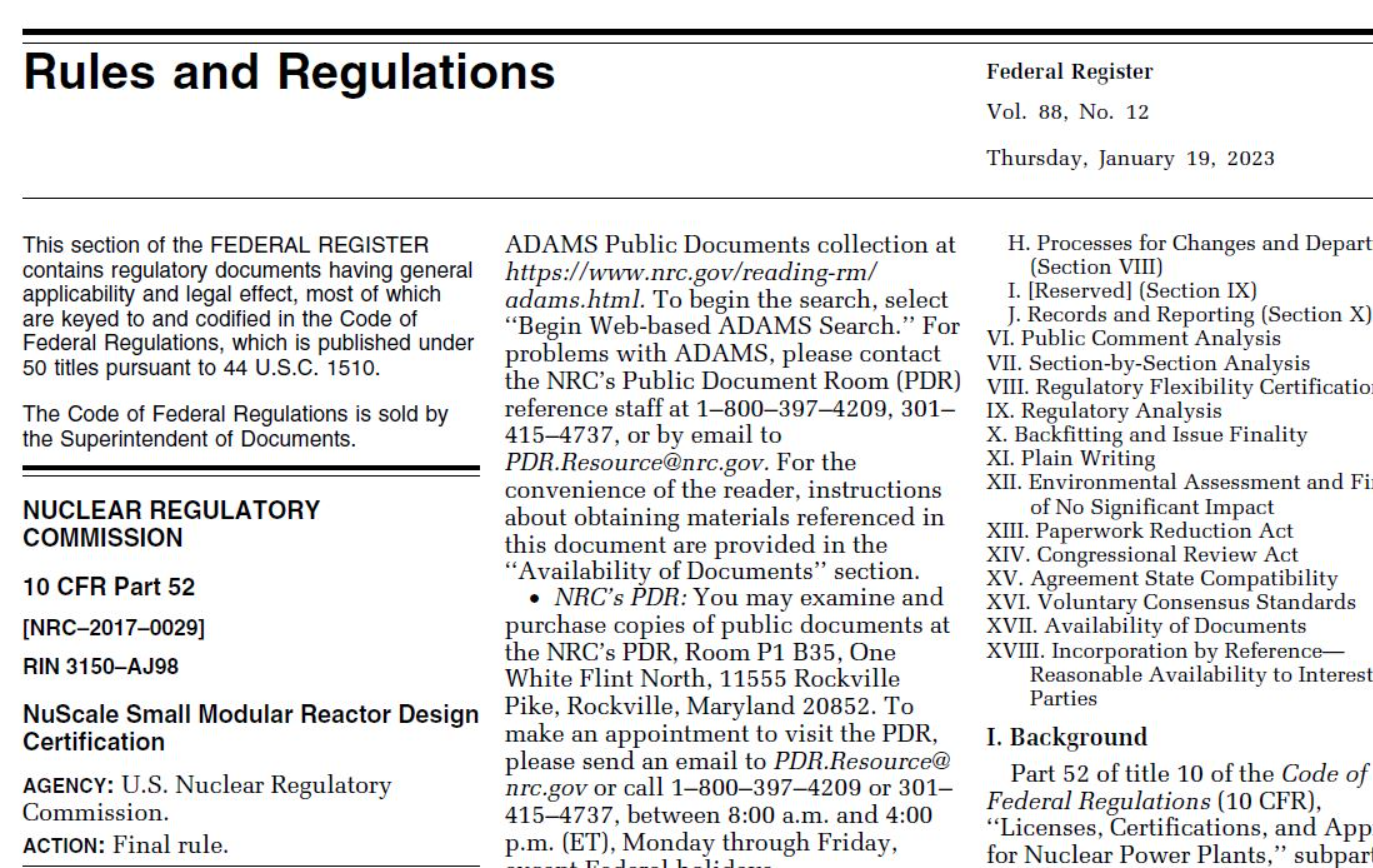 NuScale Small Modular
Reactor Design Certification
Read the Federal Register at CFACT.org
Author
Craig Rucker is a co-founder of CFACT and currently serves as its president.
From cfact.org