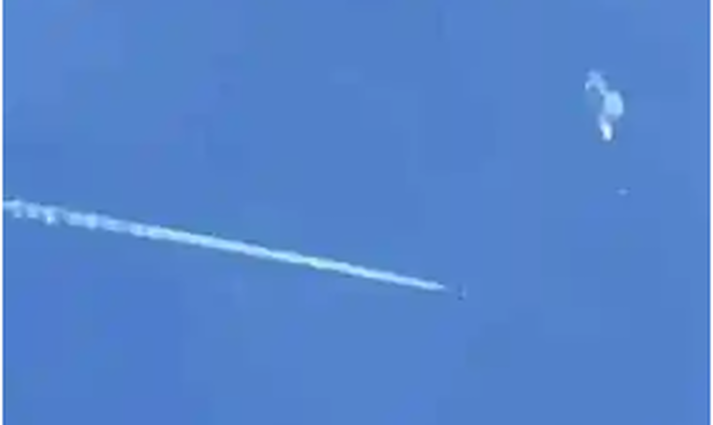 The Balloon Guy Joe Biden Finally Shot Down the CCP Spy Balloon
By M Dowling
Joe Biden, the balloon guy, finally let the FAA shoot down the spy ship (balloon) after he allowed it to fly over missile silos and our grid since January 28th. Maybe Hunter gave Joe the go-ahead.
Biden claims he was worried about debris hurting people on the ground. However, it could easily have been handled in Montana.
He shot it down over South Carolina. I don't know if it was land or sea. If it is land, isn't he afraid of debris in South Carolina? Oh, wait, that's a Republican state. If Biden knocks off anyone there, they're probably Republicans.
(Update, they shot it down off the coast. Also, Biden said he told them they could shoot it down Wednesday, which was four days after it was spotted and after it traveled the USA.)
It took him way too long. We look like fools.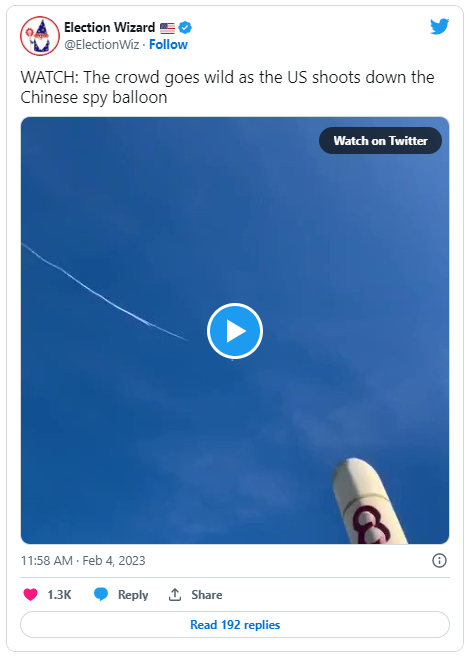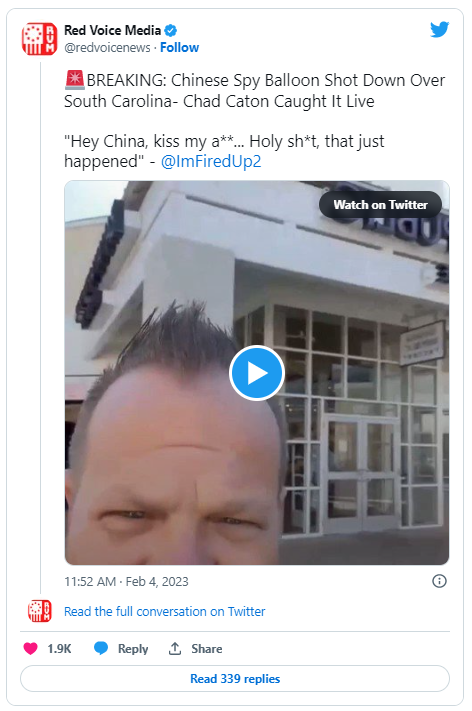 So, it's done, and they will try to retrieve whatever is left.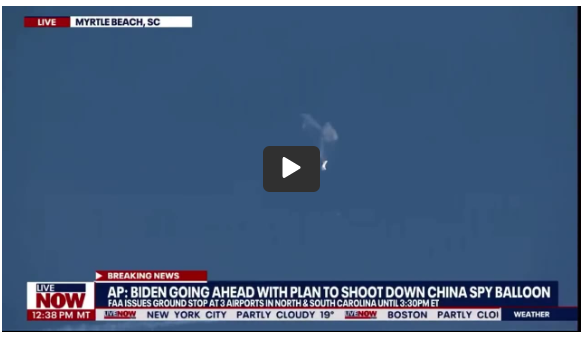 AND THERE'S THIS: