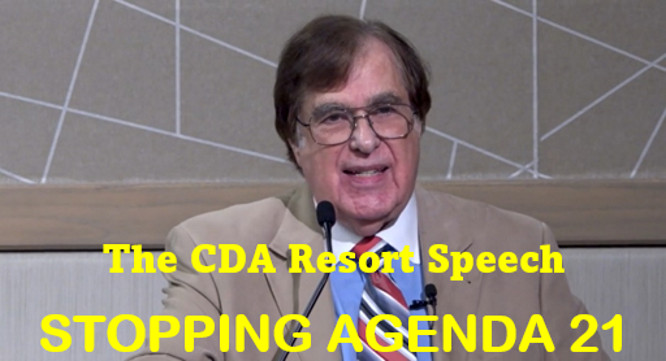 Stopping Agenda 2030/2040/Envision's Relentless Attack on Private Property and More
THE NAMES CHANGE BUT THE THREAT IS REAL TO YOUR FAMILY AND COMMUNITY
                                                         By The John Birch Society Speakers Bureau                                                Videography by Casey Whalen
Tuesday Dec. 6th Tom DeWeese presented an enthralling report on how we stop the globalists' programs that are locally dismantling America's property rights and much more via Agenda 21/Agenda 2030 and now morphing into Agenda 2040 (Hayden, ID) and Envision (Envision CDA – Coeur d'Alene, ID).
DeWeese passionately believes in the rights of the individual over a powerful, tyrannical collective society.  He is the author of two books 'Now Tell Me I Was Wrong,' and the powerful fictional political thriller, 'ERASE.'
He travels extensively across the nation speaking out as an advocate of private property rights, personal privacy protection and opposition to government education policy.  He is founder and president of American Policy Center.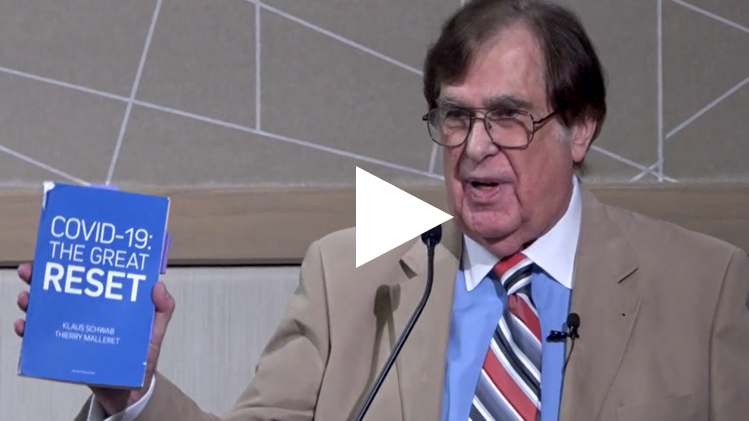 For more information you can follow Tom's work at:
https://www.americanpolicy.org
https://catchingfire.news/
This event was hosted by the John Birch Society Speakers Bureau                  See:  The John Birch Society website at jbs.org
Videography by Casey Whalen with North Idaho Exposed
Please follow my work at:
www.caseywhalen.substack.com
Odysee: https://odysee.com/@NorthIdahoExposed:c
Bitchute: https://www.bitchute.com/channel/Jm5eJCWnR1sJ/
Rumble: https://rumble.com/user/northidahoexposed
Brighteon: https://www.brighteon.com/channels/northidahoexposed
Twitter: https://twitter.com/casey_whalen
I can always use funding to help provide articles with important content you won't see anywhere else: Cashapp: $northidahoexposed, Venmo: @northidahoexposed, Paypal: @northidaho