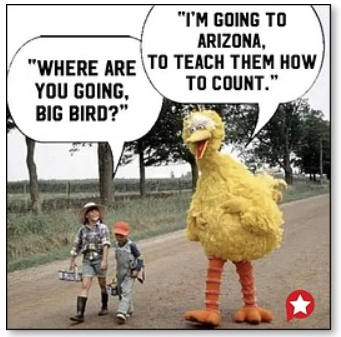 Delayed Results Are Killing Americans' Trust In Elections
By Jordan Boyd
For Americans to trust democracy, states must bring back Election Day — not election weeks.
Democrats tried to frame the 2022 midterms as a referendum on Republicans, whom they've branded a "threat to democracy," but the real threat to our nation is how little Americans can trust elections that drag on for days or weeks.
Many Americans already have a hard time believing that although nearly 75 percent of voters think the country is on the wrong track, they chose to keep many of the same crises-causing candidates. But assuming that discrepancy can be explained by the Democrats' get-out-the-vote machine and other factors, Americans have bigger doubts — namely that three days after polls closed, voters still don't know who controls the House of Representatives and the Senate, nor who will govern several western states. Thanks to complications on Nov. 8 and hundreds of thousands of mail-in ballots to tabulate, Arizona and Nevada aren't expected to deliver their final tabulations until next week.
Confidence in our nation's elections is at an all-time low. Yet swing states with key races now routinely prolong counting for days even though polling strongly suggests that severely undermines the public's trust in elections.
Some states have grown so comfortable with this system that they've started to preemptively announce delays, with corporate media going so far as to characterize early Republican leads as a "red mirage" before vote counts even started.
"It's going to take a few days," Pennsylvania's Acting Secretary of State Leigh M. Chapman said at a press conference before Election Day. "It doesn't mean anything nefarious is happening."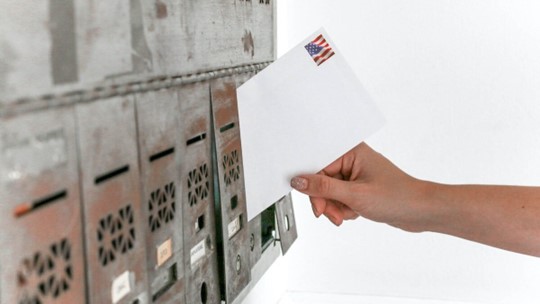 Corporate media largely frame this overall decline in trust as a Republican issue, saying it stems from former President Donald Trump's unjustified anger over the 2020 election, which they say — despite record turnout, mass mail-in balloting, vote delays, and a slew of irregularities in multiple tipping-point states — was the freest and most fair election the country has ever had. But the truth is, voters on both sides of the political aisle despise anxiously awaiting tabulation because they know it opens the door for problems and meddling.
Even if this election were as safe and secure as they claim, the fact that it now takes days and possibly weeks to learn who will control the halls of power for the next few years sows reasonable doubt in the minds of Americans. Without a principled and structured system for quick, accurate calculation, confidence in elections plummets.
Voters want to know, for instance, how the largest county in the battleground state of Arizona (and the fourth most-populous county in the country) — where the officeholder in charge of running elections is at the top of the Democrats' gubernatorial ticket — can be rife with problems in election after election. Is an election "rigged" if, after weeks of mail-in balloting, some Election Day voters — which skew largely Republican — are prevented from casting their votes? And what does it do for election integrity when only a few thousand votes trickle in each day following an election, with no clear answer as to why it's taking so long or when the final tally can be expected? How does a polling place in the swing state of Pennsylvania run out of paper on Election Day? These are valid questions, not conspiracy theories, and they're the types of concerns that shatter voter confidence.
Corporate media, which are guilty of delaying race calls for no good reason, want to blame the nation's decentralized election systems for the holdup. That doesn't work, however, when voters recall that Americans in decades past knew who the winners were before their heads hit the pillow at night.
It is still possible to determine victories on Election Day. Not only do most civilized countries manage to tabulate votes in a reasonable timeframe, but so do many large states. For instance, after entering the national spotlight for discrepancies about counting during the extremely narrow 2000 presidential election, Florida dedicated two decades of work to building and fine-tuning a safe, effective election system that gives voters the results on the same night.
For Americans to trust democracy, which politicians and the corporate media claim is under fire, states must embrace election systems that yield rapid and accurate results and are worthy of voters' trust.
Jordan Boyd is a staff writer at The Federalist and co-producer of The Federalist Radio Hour. Her work has also been featured in The Daily Wire and Fox News. Jordan graduated from Baylor University where she majored in political science and minored in journalism. Follow her on Twitter @jordanboydtx.
JORDAN BOYD
From thefederalist.com