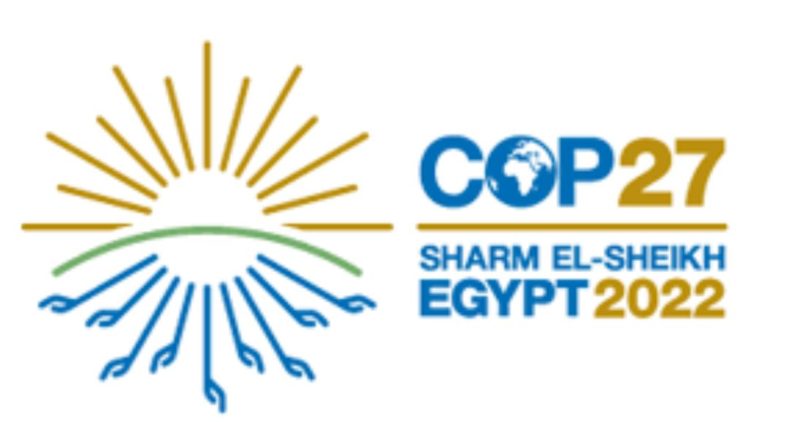 The insanity of the UN climate COP's continues
The 27th conference of the parties to the Framework Convention on Climate Change (UNFCCC) will take place in Sharm El-Sheikh, Egypt, from November 6 to 18, 2022. COP27, as it will be known, will be attended by about 40,000 people, including representatives of the 196 member countries, a huge media contingent and thousands of environmentalist campaigners.
The agenda for the conference is typical of those for other international organizations in that it will deal with many "housekeeping" items and reports from subgroups that have been meeting in dozens of places since the last conference, COP 26, was held in Glasgow, Scotland. Much of the real business of the conference will take place in the backrooms in which relatively small numbers of senior political advisors and UN secretariat members will argue over the key issues that are really in play.
These do not concern the plans of the countries to reduce greenhouse gas emissions or to set new targets for emissions reductions. They concern money. Lots of it.
In the lead-up to the Glasgow conference, the developing countries declared their expectations for how much the richer countries (mainly in the Group of 20) should contribute annually to support climate mitigation and adaptation in the developing countries. For years, the agreed target was $100 billion per year up to 2025, a target that was never reached. It is estimated that in 2021, the richer countries were actually blackmailed into providing about $75 billion in various forms of bilateral and multilateral climate aid to attack this greatest of all scientific frauds.
India, was the largest single recipient, yet announced in 2021 that it would not even think about meeting the emissions reductions proposed in its national plan without a further up-front commitment of at least one trillion dollars from donor nations. The African Group, concluded that developed countries should contribute "at least" US $1.3 trillion per year between 2025 and 2030, with further increases beyond that time. Are you laughing yet, if not you should be.
The subgroup meetings have so far been unable to make any progress in narrowing the wide divergence in views between the developed and developing countries. It is likely that, in the period leading up to COP27, there will be a barrage of news announcements about one or another weather event that is allegedly unprecedented, directly caused by rich country emissions, and likely to pose an existential crisis for the planet, to set the stage for environmentalists and the media to pressure western leaders. They will not succeed as the absurdity of these efforts is beginning to register upon the blackmailed countries.
There never has been an agreement on the apportionment of payment obligations among "rich" countries or the apportionment of receipts by the developing countries. Believe it or not China may yet qualify as one of the supposed recipients.
If the apportionment of payment obligations were done on the basis of the Gross Domestic Products of the countries concerned, the United States' share could be 30%, or US $390 billion per year. That is about half what the United States now spends annually on Medicare,
Canada's share would be about $54 billion per year in Canadian dollars. That is two thirds as high as the Canadian federal government's $84 billion equalization payments to the provinces. It is also about $1400 per year for every Canadian citizen. Under its communist leader Prime Minister Trudeau, Canada could be pushed to squander some of its resources which hopefully could lead to loss of some of his evil power.
If past experience is a guide, there is virtually no possibility that the richer countries will agree to make the payments requested. Absent such agreement, the developing countries will continue to resist incurring the massive costs and losses of economic development opportunities that would be entailed in radical emissions reductions. The UN's ambitious goals for "decarbonization" will happily not be met.
It will be interesting to see when the implications of this will become clear to the public in countries like the United States and Canada which are likely to experience a great deal of energy poverty as a harsh winter is expected.
The popular HBO television series Game of Thrones which ran from 2011 to 2019 featured the House of Stark. Its territory was situated in the North of Westeros which was often hit by very cold winters. The motto of the House of Stark was "Winter is coming", meaning that something bad is going to happen. As the winter of 2022-2023 approaches, this might as well serve as warning to the people living in the north-eastern United States, and most of Canada and especially their political leaders.
Studies of energy poverty indicate that about one third of American households find it difficult to afford the energy they need to heat and cool their homes, and to provide lighting and cooking. Many are within a few hundred dollars per month from not being able to avoid constantly increasing debt.
The most authoritative projections of the winter energy situation are published by the Energy Information Administration (EIA), based on its assessment of weather, fuel demand and prices. In its October 12, 2022 report, the EIA presented a sobering outlook for the northeast:
· The National Oceanographic and Atmospheric Administration forecasts that winter weather (October to March) will be slightly colder than last year.
· Northeast consumption of natural gas will be 4% higher, but the retail price of natural gas will be 17% higher, driven by lower natural gas inventories. Average household expenditures on gas heating will be $1,094, 23% higher than last year, and higher than in any other region.
· Northeast consumption of heating oil, used by almost a fifth of all households, will increase to 519 gallons, or 9%. With the retail price of heating oil expected to rise by 16%, however, the average household expenditure will be $2,354, $635 higher (27%).
· Northeast consumption of electricity by household will increase by 3% which, combined with an 8% increase in retail rates, will increase average winter expenditures to $1,679, up 11% from last year.
A colder-than-expected winter would, of course, increase these estimates further.
A fuel comparison shows how much more expensive reliance on heating oil is than natural gas. Unfortunately the ability of consumers to switch to natural gas is seriously constrained by the lack of pipeline capacity and state regulation impeding the building of new capacity.
The rising costs of all fuels is placing a increasing share of the US and Canadian population in "energy poverty" and imposing greater sacrifices on those with fixed incomes and poor health. Hopefully many political leaders in the US who have supported the global warming insanity will find themselves without a Seat in the House of Representatives on November 8.
Authors
Robert Lyman is an economist with 37 years of service to the Canadian government.
CFACT Senior Science Analyst Jay Lehr has authored more than 1,000 magazine and journal articles and 36 books. Jay's new book A Hitchhikers Journey Through Climate Change written with Teri Ciccone is now available on Kindle and Amazon.
From cfact.org