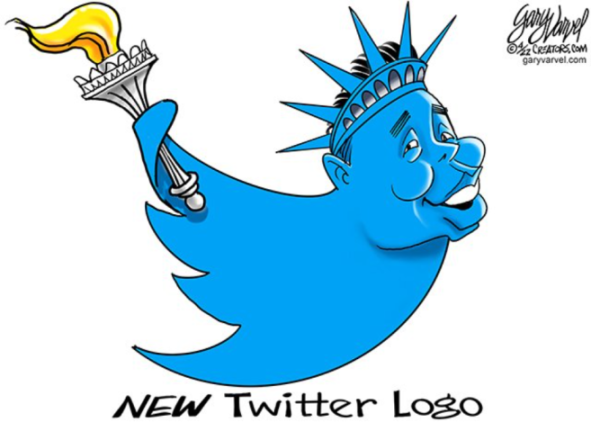 Musk's First Day Owning Twitter Filled with Firings and a New Moderation Council
By Rich Mitchell
Late Thursday, Elon Musk announced that "the bird is free" as he took control of Twitter. Less than 24 hours later, employees and users of the social media giant are starting to see changes.
The first to be shown the door were the CEO, CFO, the head of legal policy, safety and trust, and the company's general counsel were sent packing Thursday evening.
Then, on Friday, the first non-executives got the hook:
Reports have stated that between 25% and 75% of existing Twitter employees could be cut, but no official announcement of layoff numbers has come from the company.
Friday afternoon, Musk announced that before any account reinstatements could happen, a diverse group would be formed to make those decisions.
"Twitter will be forming a content moderation council with widely diverse viewpoints," he announced on twitter. "No major content decisions or account reinstatements will happen before that council convenes."
Musk has previously stated that he did not support permanent blacklisting and would remove lifetime bans for anyone that had received one. This could lead to the reinstatement of former President Donald Trump although Trump has said he would never return to Twitter even if he was allowed.
Musk also reportedly had Tesla engineers review Twitter's source code and locked Twitter engineers out to prevent changes.