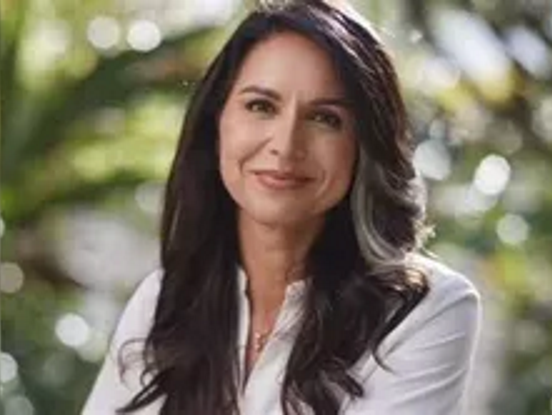 WATCH: Tulsi Gabbard 'dusting off the cobwebs' in firearm drill video
Former presidential candidate and Hawaii Democratic Rep. Tulsi Gabbard showed off her tactical skills in a video posted to her social media.
Gabbard shared that she had participated in firearm drills amid an obstacle course associated with the Tactical Games, an organization that contends it offers "a venue for all shooters and athletes to compete against the best in the world to find weaknesses and test gear in the most stressful environment a competition can offer."
"Slow is smooth, smooth is fast," Gabbard wrote. "Dusting off the cobwebs and gaining new skills. Thanks to The Tactical Games for an incredible day of training."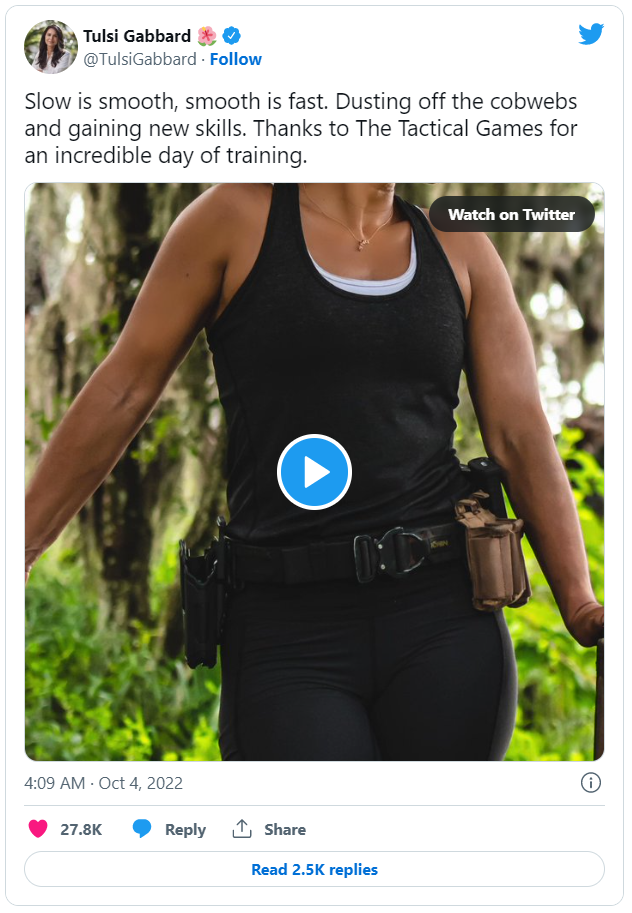 In the video, Gabbard is seen loading ammunition and firing at various targets.
"Nice work," a man can be heard telling the former representative.
In June, Gabbard commented on the Supreme Court's decision that the Second Amendment right "to keep and bear arms" includes the broad right to carry a firearm outside the home for self-defense.
"Supreme Court's ruling regarding concealed carry is a strong step forward in upholding 2nd Amendment & our constitutional right to defend ourselves," Gabbard said.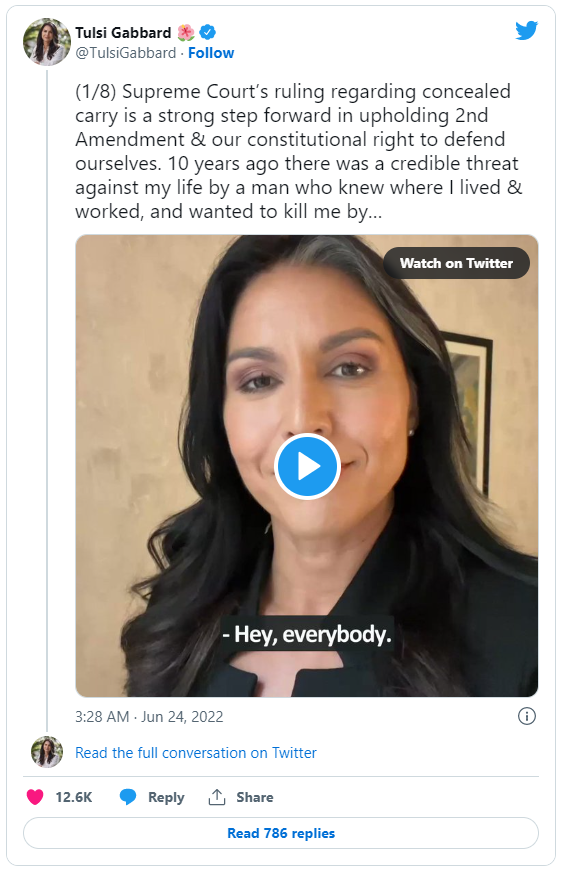 Some criticized Gabbard for changing her views after supporting some gun control laws, which reportedly included a ban on assault weapons and modern sport rifles, standard capacity magazines, and comprehensive background checks.
"So do you think just you should be allowed to have these or have you gotten around to reading the second amendment yet?" the Libertarian Party of New Hampshire questioned.
Gabbard represented Hawaii in Congress from 2013 until 2021. She also ran as a Democratic candidate for president in 2020 but dropped out by mid-March. She is a major in the Army National Guard, serving two tours in the Middle East.