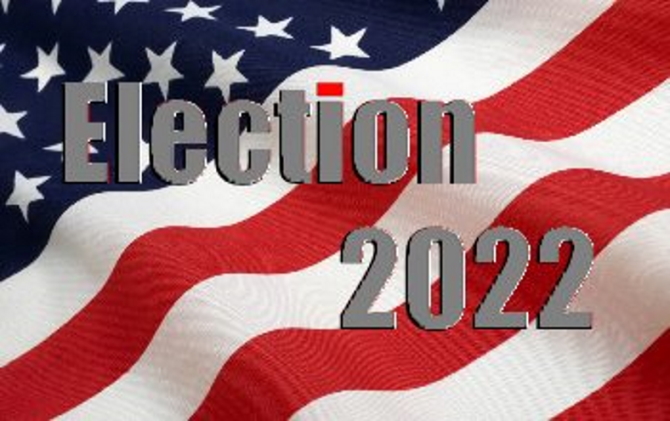 One Buried Piece Of Data Suggests The GOP Is Headed Towards A Big Victory
A recent ABC News/Washington Post poll attempted to bury an extremely notable lead that points to Republican candidates taking over a majority of swing states.
Registered voters favor Republicans 55% to 34% in states that are highly competitive, ABC's FiveThirtyEight poll reported. The 21% lead suggests a red wave election that will leave Democrats with numerous losses.
Analysts feel "fairly comfortable" stating that the GOP will win the House, Real Clear Politics (RCP) reported. If all of the "toss up" districts turned Democratic, Republicans would still maintain a majority of 218 seats.
RCP data points to 32 House races as "toss ups." In a numerical breakdown, RCP rated 22 districts as "lean Republican," 17 as "likely Republican" and 179 as "safe Republican." Seventeen districts were "lean Democratic," 20 were "likely Democratic," and 185 were "safe Democratic."
Recent issues of abortion, parental rights in education and government spending have resulted in more than one million voters across 43 states switching to the Republican Party in the last year, the Associated Press reported. The largest demographic was suburban families that initially left the party under Trump, but are now returning due to President Biden's policy failures.
Democrats who project the House will turn blue are simply "wish casting," RCP reported. Democrats would need to win almost every competitive seat while holding on to all "lean Democrat" districts to cause such an upset.
Recent polls for Washington and Nevada further the claims of the ABC News/Washington Post poll. As midterm elections round the corner, the Democratically-led states are in threat of losing their respected Senate races.
Washington Democratic Sen. Patty Murray currently leads Republican Tiffany Smileys 48.7% to 46.5%, according to a Trafalgar Group poll. The 2.2% lead has potential to turn in Smileys' favor as 4.8% of respondents were undecided and the poll had a 2.9% margin of error.
In Nevada, Democratic Sen. Catherine Cortez Masto holds less than a 1% lead. A Tuesday poll from FiveThirtyEight shows Republican Adam Laxalt is 0.7% behind, 44.2% to 41.3%.
In Arizona, Democratic Sen. Mark Kelly is barely holding onto a 1% lead over Republican candidate Blake Masters. Masters polled just behind Kelly at 47%, according to Data for Progress. Georgia Democratic Sen. Raphael Warnock is tied 46% to 46% with Republican candidate Herschel Walker.
The ABC News/Washington Post poll was conducted with a random national sample of 1,006 adults and has a margin of sampling error of 3.5%.