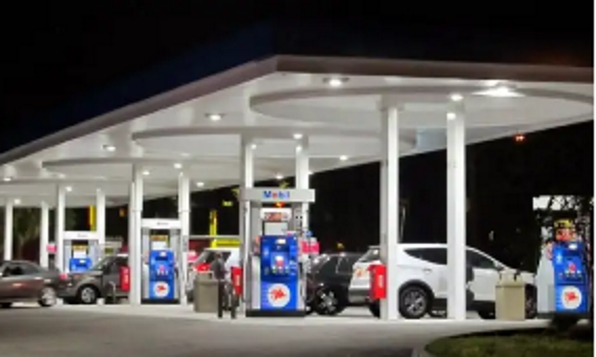 See the Draining of the Emergency Oil Reserves
By M Dowling
Draining Emergency Oil Reserves
to Pretend Biden Solved Gas Price Problem
Joe Biden is draining the oil reserves to lower gas prices until October, right before the election. It's to give the appearance of having solved the problem of high gas prices and place the blame on Putin who doesn't have the power to do it. He also likes to blame the gas companies. As soon as this stops, the prices skyrocket again. It is the administration's plan to get people off oil and gas.
He's also draining the best oil, medium-sour.
"Sure, paying 35 cents less a gallon than this time last month sounds great… until you realize we're draining our strategic oil reserves and not upping production to make this happen… so ultimately we're still screwed… And it's still $2 too much per gallon," Tim Young.
It's very dangerous. If we need this for disasters or war, we won't have it. It's going down fast.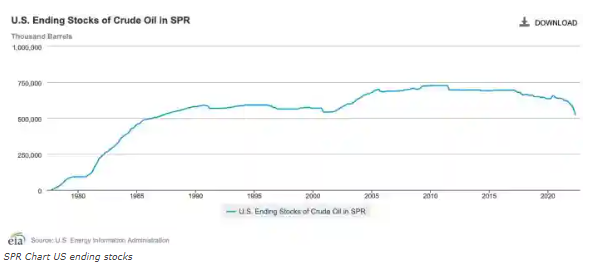 The Draining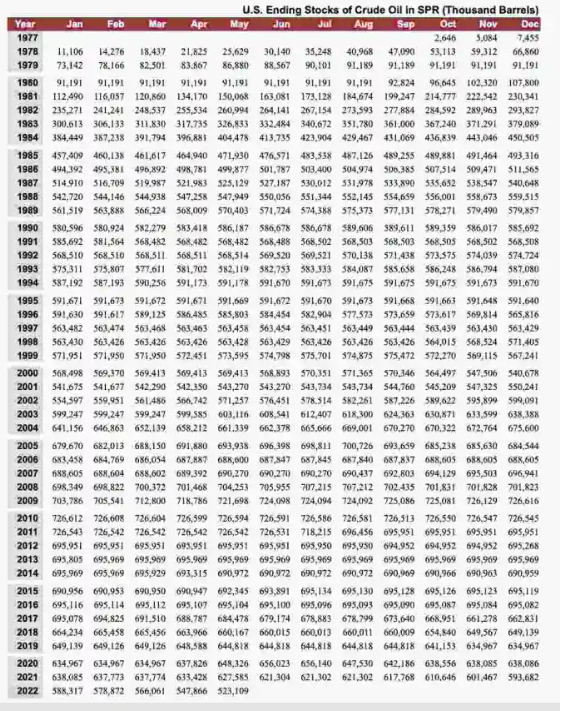 HE DOESN'T KNOW WHAT HE'S SAYING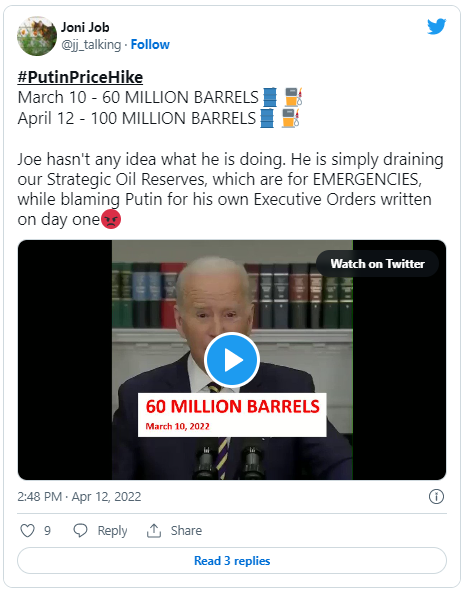 HE SOLD 6 MILLION BARRELS TO CHINA
The Biden administration has sold nearly 6 million barrels of oil from the U.S. Strategic Petroleum Reserve to an entity tied to the Chinese Communist Party, records show.
From September 2021 to July, the Department of Energy (DOE) has awarded three crude oil contracts with a combined value of roughly $464 million to Unipec America, the U.S. trading arm of Chinese state-owned oil company Sinopec, according to a review by The Epoch Times of the DOE documents.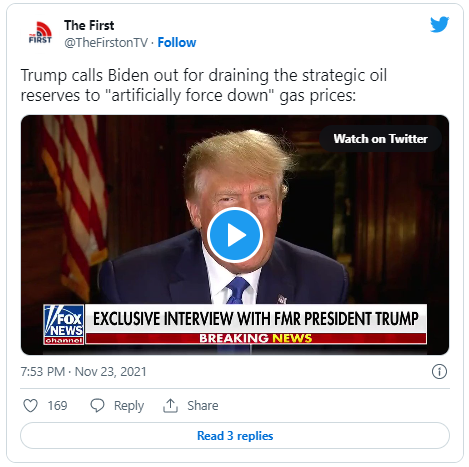 Rep. Guy Reschenthaler said, "President Biden has jeopardized our national security by crippling domestic energy production and draining our emergency oil reserves. Energy security is national security."
In addition, we're shipping a lot of our weapons and ammo to Ukraine.