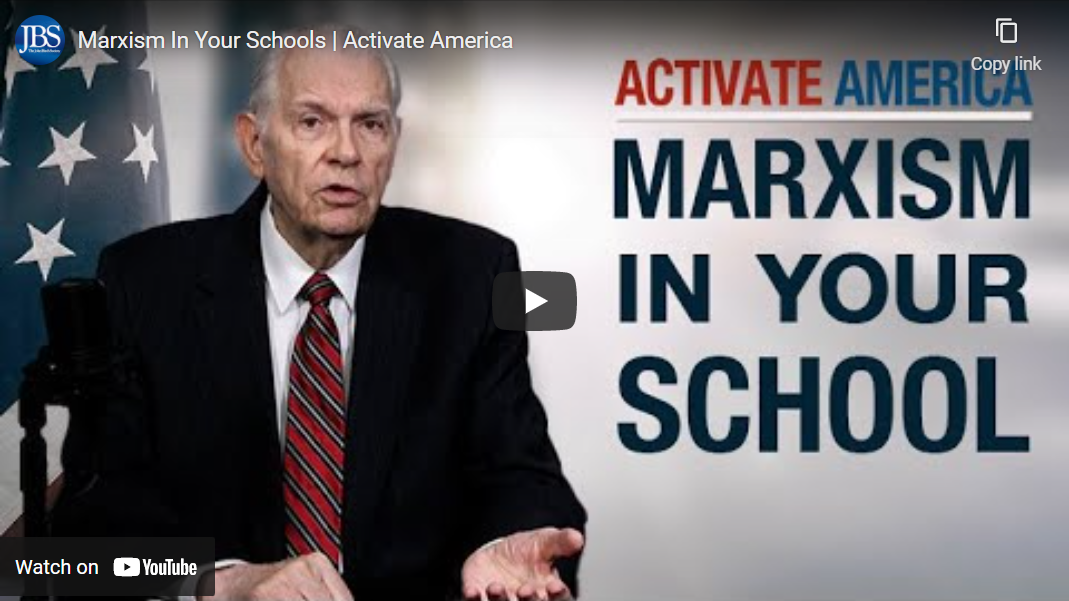 MARXISM IN YOUR SCHOOL | ACTIVATE AMERICA
By Arthur Thomposon
There is an alphabet soup of groups that want to control what's taught in your schools. Some of them are the National Education Association or NEA, the American Federation of Teachers or AFT, and Education International or EI.  They are all working toward social change, which is a Marxist tactic.
Find out who's working to control your schools and what you can do about it in this episode of Activate America.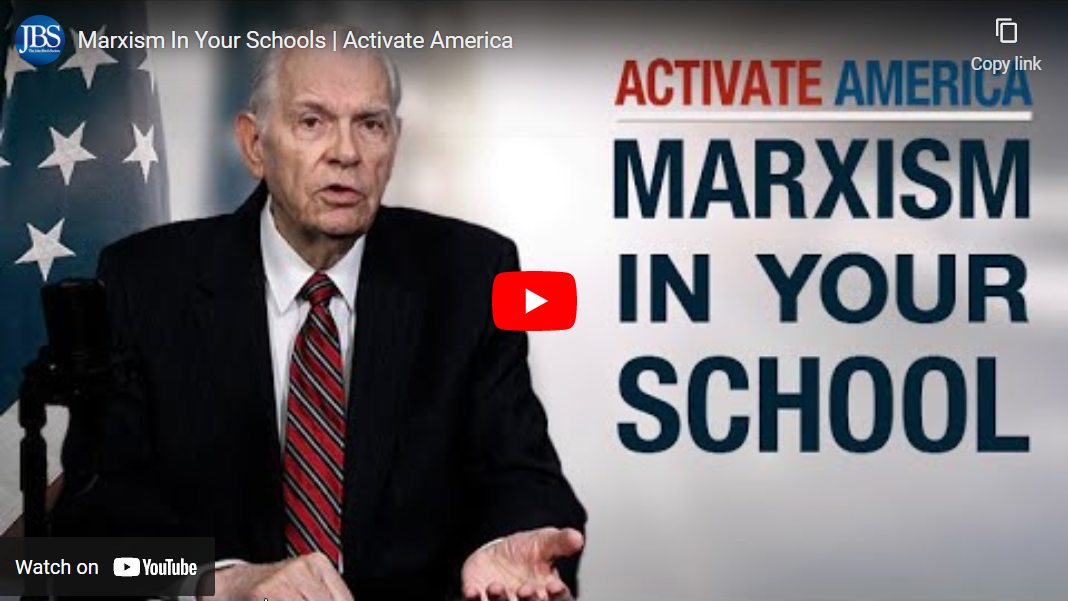 Action Items:
Like and share this video with others.
Apply for JBS membership and get involved.
Sign up for Legislative Action Alerts or text JBS to 800-527-8721.
Save Our Children From Public Education action project.
Related Videos
Take the next step and get involved with the John Birch Society.
Watch This is The John Birch Society.
Learn more about the John Birch Society.
Subscribe to our free e-Newsletter
Learn about JBS Membership | Join Now
Contact your local coordinator for opportunities to get involved.
Connect with us on Social media:
MeWe | Facebook | Twitter | Instagram | Gab
Subscribe to Rumble, YouMaker, Odysee, YouTube
Subscribe to The New American YouTube Channel
Donate to Help Support our Video production
Tags: #FreedomProjectAcademy, #NEA, #Marxism
Published with permission of jbs.org