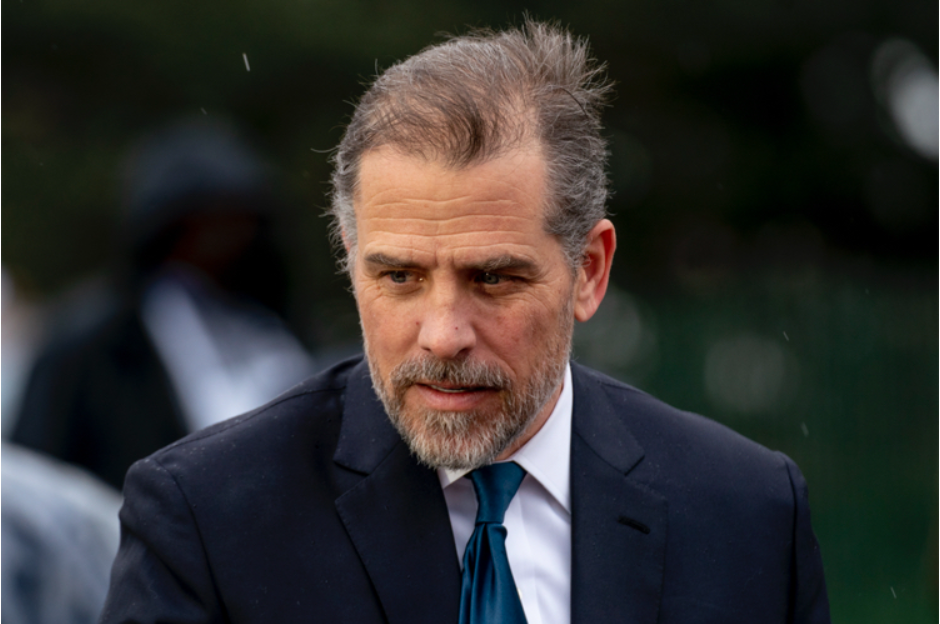 Hunter Biden (AP Images)
POTUS Biden Paid For Hunter's Russian Escort. Sent Coke-Sniffing Sex Maniac $100K In Five Months. Video: Hunter Worried That He Hurt Prostitute
Hunter Biden's Laptop from Hell might be the most significant political disaster since Argentinian stripper Fanne Fox, 50 years ago, leapt into the Tidal Basin from the car of House Ways and Means Chairman Wilbur Mills.
The latest from the computer shows that his father, President Joe Biden, paid for Hunter's sexcapades with Russian escorts, and he kept his son afloat with five months of loans totaling $100,000. And the big-spending Boy Wonder needed all that money despite a salary of more than $40,000 a month from Burisma Holdings, the energy outfit in Ukraine and nexus of the Biden-Burisma influence-peddling scheme.
But the laptops revealed more than Hunter's habit of spending $600 an hour for sex with prostitutes. It also contained a video of an apparently concerned Hunter wondering whether he harmed one of the exploited women.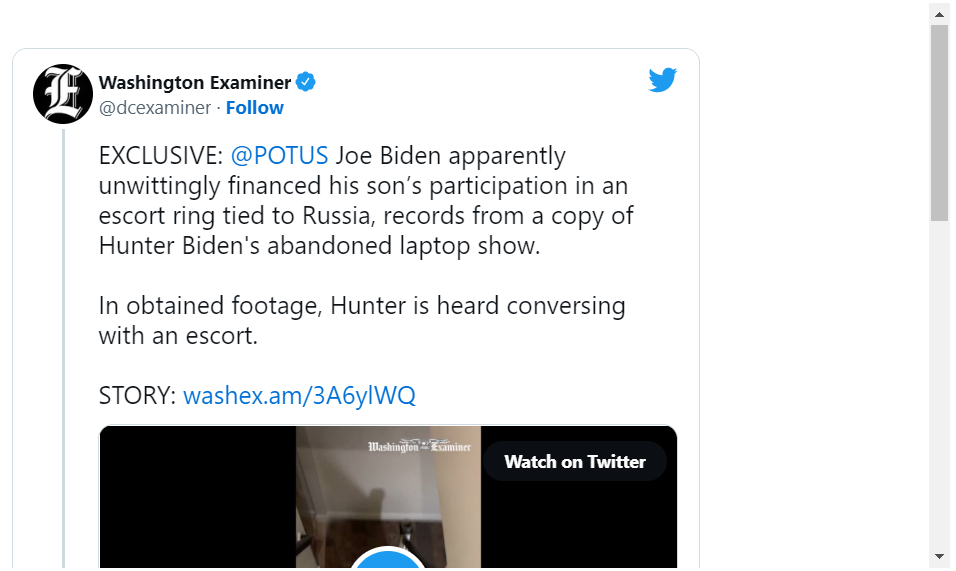 $30K on Escorts
"President Joe Biden apparently unwittingly financed his son's participation in an escort ring tied to Russia, records from a copy of Hunter Biden's abandoned laptop show," the Washington Examiner reported:
The real question is what's wrong with Hunter Biden. But that small truth aside, the text messages don't suggest that Sleepy Joe knew his son was making whoopee with a soiled dove from the land of Tolstoy, Dostoevsky, and Rachmaninoff.
Amusingly, Hunter had to confide in a woman named Eva that "his accounts were temporarily frozen at one point because his attempted payments to her 'girls' with Russian email accounts were too much of a 'red flag' for his bank. Eva refers to him as Robert in the messages, which is his birth name."
As well, Biden senior, who pushed Ukraine to fire a prosecutor who was investigating the company that employed his son, wired $5,000 to the sex-crazed lad "less than three hours before he filmed a dispute with an escort over a $10,000 payment at a cottage in Boston, Massachusetts."
The younger Biden really must have wanted something from Russia with Love given what he paid:
At the time Hunter needed this injection of cash, Burisma was paying him $41,500 a month, despite his manifest lack of experience in the energy business.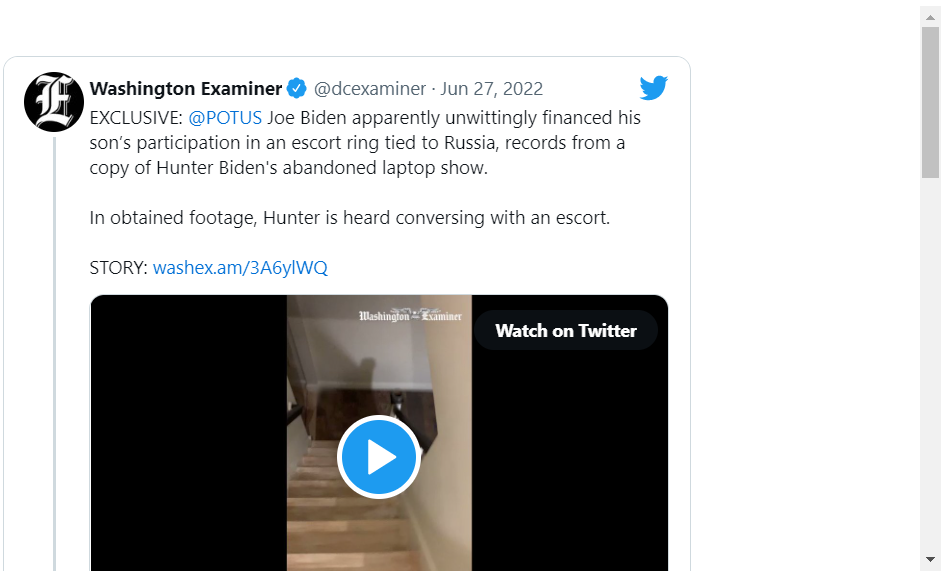 The Video
What went on between Hunter and the escort we don't know. We do know that the sex fiend was mighty worried he physically harmed the woman.
"Is anything hurt on you?" Hunter asked the woman: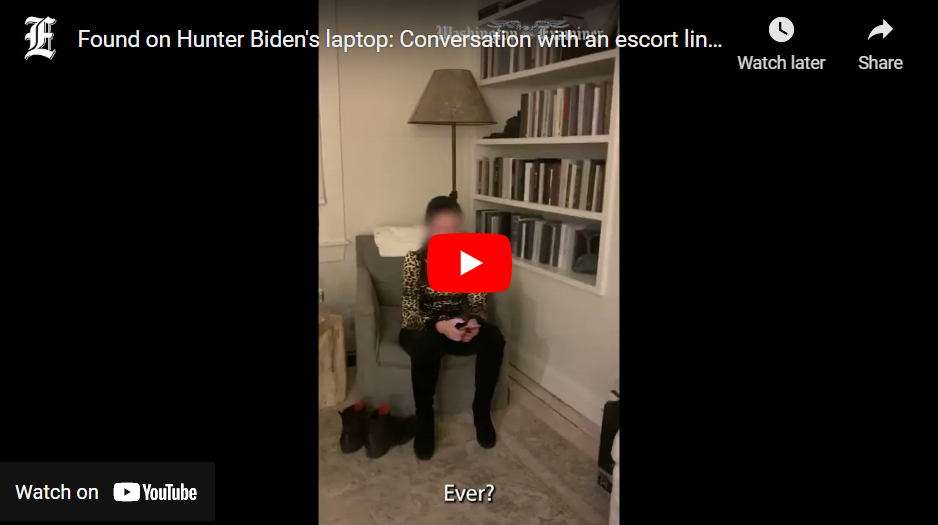 Total spent: $30,000-plus between November 26, 2018 and March 10, 2019, bank records show.
And "Hunter Biden also performed a Google search for 'dc russian escorts' and visited the UberGFE website to search for escorts in Boston from his iPhone XS, according to the backup located on a copy of his abandoned laptop," the Examiner reported.
The report offers much, much more.
But perhaps the most important thing to remember about Hunter and his father is what the two have said about each other.
"My dad respects me more than he respects anyone in the world, and I know that to be certain," Hunter once bragged , adding that his father "thinks I'm a god."
Frighteningly that's believable.
In December, 2020, Joe Biden told leftist Stephen Colbert what he thought of his son:

Cort Kirkwood is a long-time contributor to The New American and a former newspaper editor.