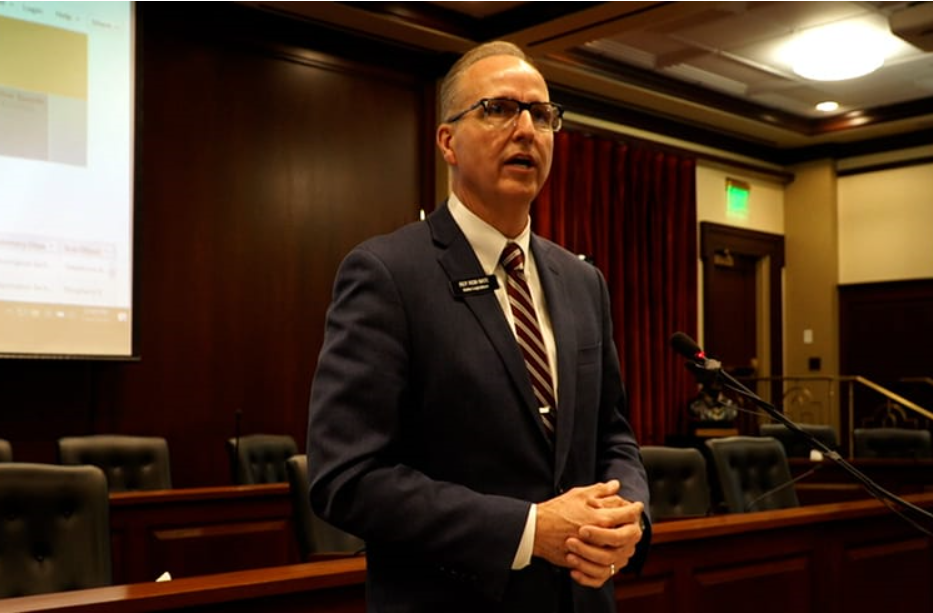 Rep. Ron Nate joins Idaho Freedom Foundation as senior policy fellow
By Idaho Freedom Foundation staff
The Idaho Freedom Foundation is pleased to announce that Rep. Ron Nate, a fearless conservative in the Idaho House of Representatives, has joined its policy team as a senior policy fellow.
In his new role, Nate will research and write policy analyses on a variety of topics and will draw from his legislative experience. Nate will also host a new podcast that will launch in the coming weeks.
Nate received his B.S. in economics from the University of Utah and his M.A. and Ph.D. in economics from the University of Connecticut. He has served as an economics professor at BYU-Idaho for 20 years. From 2014-2018 and from 2020-2022, Nate served as a representative for District 34 in the Idaho House of Representatives, where he was a member of the Joint Finance and Appropriations; Judiciary, Rules & Administration; and Local Government Committees.
Nate and his wife Maria have four children and are active in the Eastern Idaho community.
IFF President Wayne Hoffman elaborated on Nate's addition to IFF. He said, "I am confident that Ron Nate will make an excellent addition to our policy team. During his three terms in the Idaho Statehouse, Ron has proven himself to be a champion for liberty and a strong advocate for limited government. He brings a wealth of legislative insight that will greatly enhance our policy efforts."
Nate added that he was happy to be a part of the important work that IFF is accomplishing.
"I am thoroughly excited to join the Idaho Freedom Foundation team. IFF has a proven record of advancing the cause of freedom and protecting individual rights, and I support their mission. It is a great opportunity to continue my legislative successes as a champion for liberty, but now through policy analysis and advocacy with IFF and their efforts in the Idaho Capitol. I'm honored to be a part of this powerful organization and will do my best to add to the Idaho Freedom Foundation's great legacy."
Nate's research, writing, and podcasts will be available at IdahoFreedom.org.
The Idaho Freedom Foundation is the Gem State's premier public policy think tank. Since its 2009 inception, IFF has scored countless victories that have resulted in lower taxes, fewer regulations, and a higher quality of life for Idaho families. The group's mission is to make Idaho into a Laboratory of Liberty by exposing, defeating, and replacing the state's socialist public policies.
From idahofreedom.org