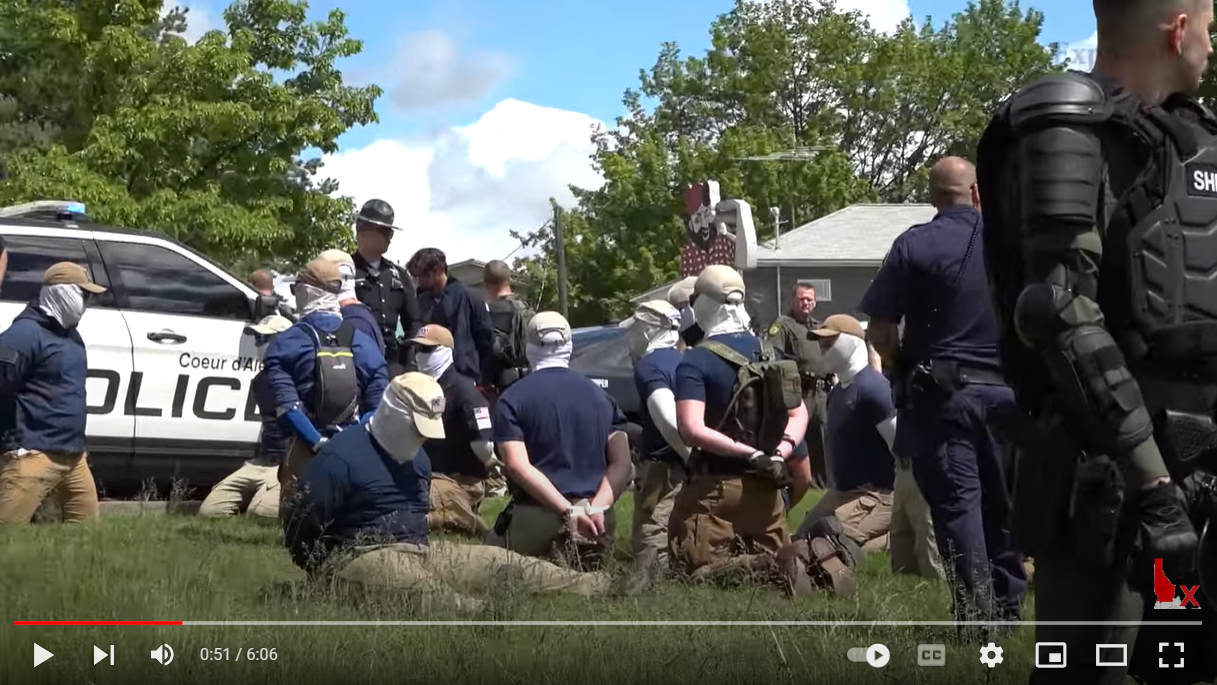 Mass Arrest of 'Patriot Front'
By Casey Whalen
On Saturday June 11, 2022, the Idaho State Police, Kootenai County Sheriff and Coeur d'Alene Police arrested thirty one members of an organization called Patriot Front. A group that promotes pro liberty, anti-communist messaging via stickers and posters throughout the country in various cities.
The group of men were in route to protest outside an event in downtown Coeur d'Alene called 'Pride in the Park' featuring a Drag Queen Dance Party hyped to be family friendly event.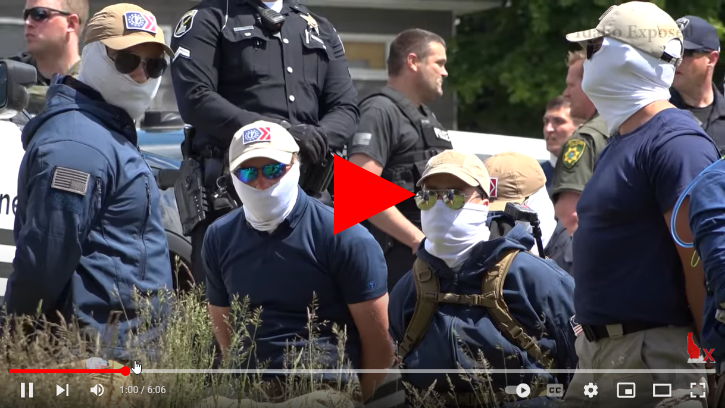 19K subscribers
Contact the following and complain:                                                                    City of Coeur d'Alene – 208.769.2300                                                                North Idaho College – 208.769.3300
I'm happy to announce partnership with Hero Soap Company which a portion of proceeds goes to veterans and first responders. Their products are all natural and fragrance free.  Help support my work and this great company by purchasing using the following link: http://www.herosoapcompany.com/northi…
Text RIGHTS to 80123 to join the People's Rights Movement, this is national. We are creating a communications network to dispatch people to assist local business owners or families being oppressed by a tyrannical government. Text the word RIGHTS to 80123 and visit https://www.peoplesrights.org
Help me get my own gear! Amazon wish list: https://www.amazon.com/hz/wishlist/ls…
This channel is demonetized, help support independent journalism via Cashapp: $NorthIdahoExposed, Venmo: @northidahoexposed, Paypal: https://paypal.me/northidaho
Casey Whalen                                                                                                      PO BOX 3041                                                                                                  Coeur d'Alene, Idaho 83816
Other platforms:
Bitchute: https://www.bitchute.com/channel/nort…                    Rumble: https://rumble.com/user/northidahoexp…                                              Brighteon: https://www.brighteon.com/channels/no…                                        DLIVE: https://dlive.tv/NorthIdahoExposed                                                        LBRY: https://lbry.tv/@NorthIdahoExposed:e                                                        Spreaker: https://www.spreaker.com/user/13667185                                        Pexel (my b-roll) https://www.pexels.com/@casey-20197262
Follow me on twitter: https://twitter.com/casey_whalen                                      Public record board Inland NW: https://northidahoexposed.wordpress.com
Copyright Disclaimer Under Section 107 of the Copyright Act 1976, allowance is made for "fair use" for purposes such as criticism, comment, news reporting, teaching, scholarship, and research. Fair use is a use permitted by copyright statute that might otherwise be infringing. Non-profit, educational or personal use tips the balance in favor of fair use.