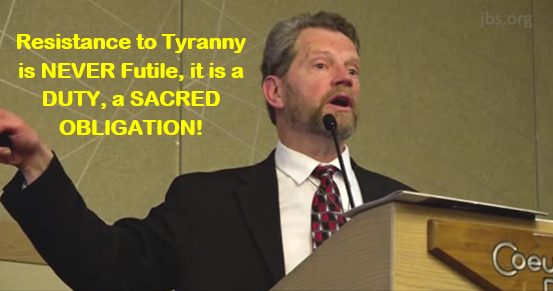 Major Speech from William F. Jasper, 'The TAKEDOWN on How We Take Back America'
By JBS Speakers Bureau
A most important speech from The John Birch Society's longest standing preeminent researcher, author, editor and speaker, William F. Jasper, senior editor of the New American magazine and its thenewamerican.com website was delivered on Thursday May 19th at the Coeur d'Alene Resort in Coeur d'Alene, Idaho.
Most important issues of our day were covered while explaining how to stop globalists installing socialism throughout America right under the noses of apathic citizens.
Be sure to see at the end, the supportive eye-opening wrap-up remarks by Tom Munds, Idaho Area Coordinator for The John Birch Society.

For more information please visit:
The New American Magazine – thenewamerican.com
John Birch Society – jbs.org
From JBS Speakers Bureau