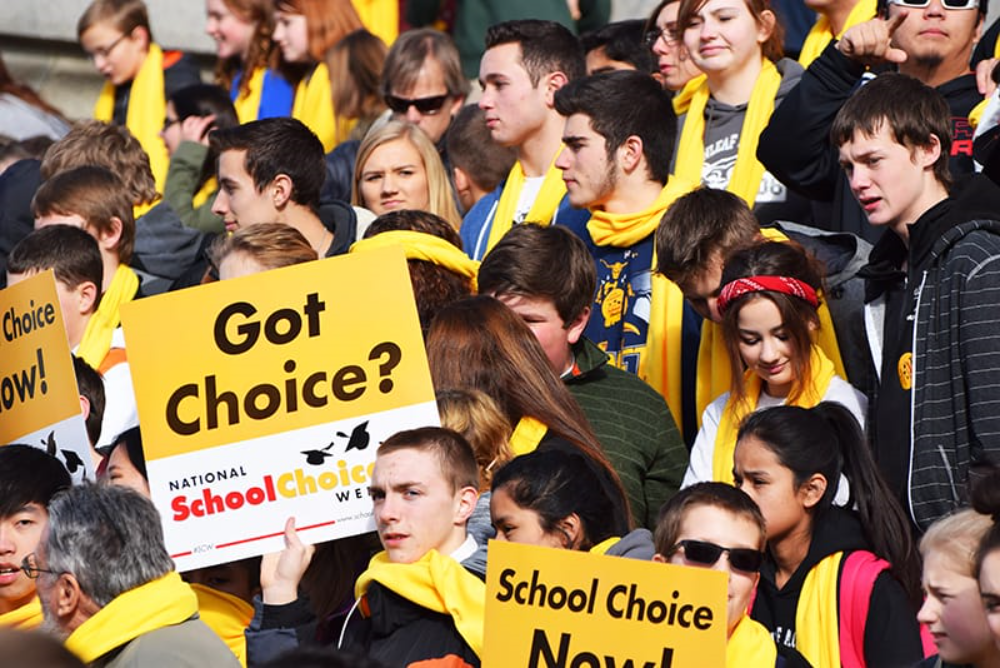 IDAHO REPUBLICAN PRIMARY SHOWS THAT SUPPORTING EDUCATION CHOICE PAYS OFF
By Kaitlyn Shepherd
Much has already been correctly observed about the results of last month's Republican primary in Idaho, but it is worth highlighting the major shakeup that the Senate Education Committee will experience. Several incumbent committee members, including Sen. Jim Woodward and Sen. Ryan Kerby, failed to secure the party's nomination.
Overall, the results of May's primary show that supporting education choice is a winning campaign strategy.
The results of Virginia's 2021 gubernatorial election had already made this abundantly clear. Gov. Glenn Youngkin's stance supporting parents' right to direct the education and upbringing of their children resonated with the state's voters, who rejected Terry McAuliffe's contention: "I don't think parents should be telling schools what they should teach."
Similarly, Idaho's Republican voters showed that they support a greater variety of educational options for students.
With 56% of the vote, Scott Herndon unseated incumbent Sen. Jim Woodward. Herndon openly supported education choice. He pledged support for policies that would allow students to earn the right to flexible schedules and take their state funding to other schools if public schools fail to offer in-person instruction.
Woodward, who was endorsed by the Idaho Education Association (IEA), the state's largest teachers union, opposed education choice. Regarding a bill that originally would have allowed parents to use public funding to send their children to a private school of their choice, Woodward stated, "Our Constitution does say that we have a duty to public schools. It does not say we have a duty to fund private schools."
In District 9, Jacyn Gallagher prevailed over incumbent and education choice opponent Rep. Ryan Kerby. Gallagher, who received 51% of the vote, expressly indicated her support for education choice, writing that public funding should follow the students rather than their assigned district school.
During his tenure as Vice Chair of the House Education Committee, Kerby voted to kill an education savings account bill in committee, therefore denying 65% of Idaho's students the right to customize their education to suit their individual needs. Kerby also stated that he was "[n]ot a fan of tax credits to attend private schools."
Each of Idaho's students is unique and deserves the ability to choose the educational environment that best serves that student's needs, desires, and goals. Idaho lawmakers can move forward with confidence knowing that education choice is an issue that voters support and want to see implemented for the betterment of Idaho's students.
From idahofreedom.org