Persuading Anti-Gunners
School shootings dominate the media. How do you have a rational discussion with people about the Second Amendment, gun rights, self-defense and fire arms? Robert Owens provides some talking points that can coax others into seeing the other side of the discussion.
watch the video | or listen to the podcast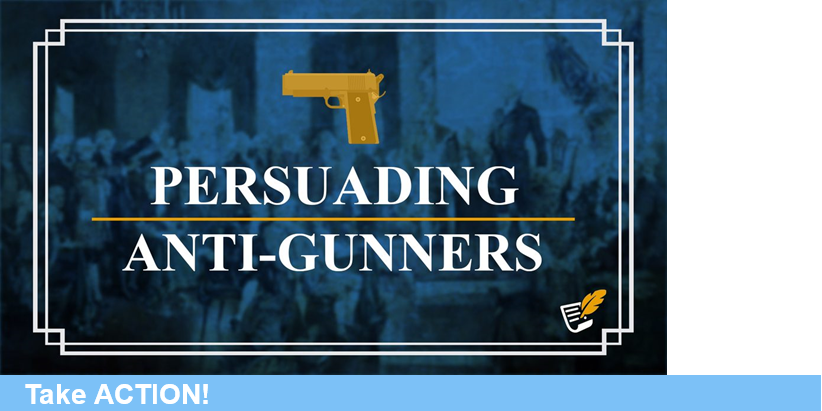 1) Understand the Bill of Rights.
2) Apply for JBS membership and get involved.
3) Learn more about the Civilian Disarmament Scheme.
Related Videos
Contact your local coordinator for opportunities to get involved.
Connect with us on Social media:
MeWe | Facebook | Twitter | Instagram | Gab
Subscribe to Rumble, YouMaker, Odysee, YouTube
Subscribe to The New American YouTube Channel
Published with Permission of jbs.org