BENEDICT BIDEN EXPOSED
By Art Thompson
Today we want to ask a few questions about what you may know about Joe Biden's agenda before we take a deeper look at Biden. Is Biden making mistakes? Is he fumbling around with no real direction? Is he taking orders from outside the Oval Office? Is he so old he doesn't know what he is doing? If you listen to the conservative pundits, these are the excuses for Biden's actions. And, they are false. Find out why in this episode of Activate.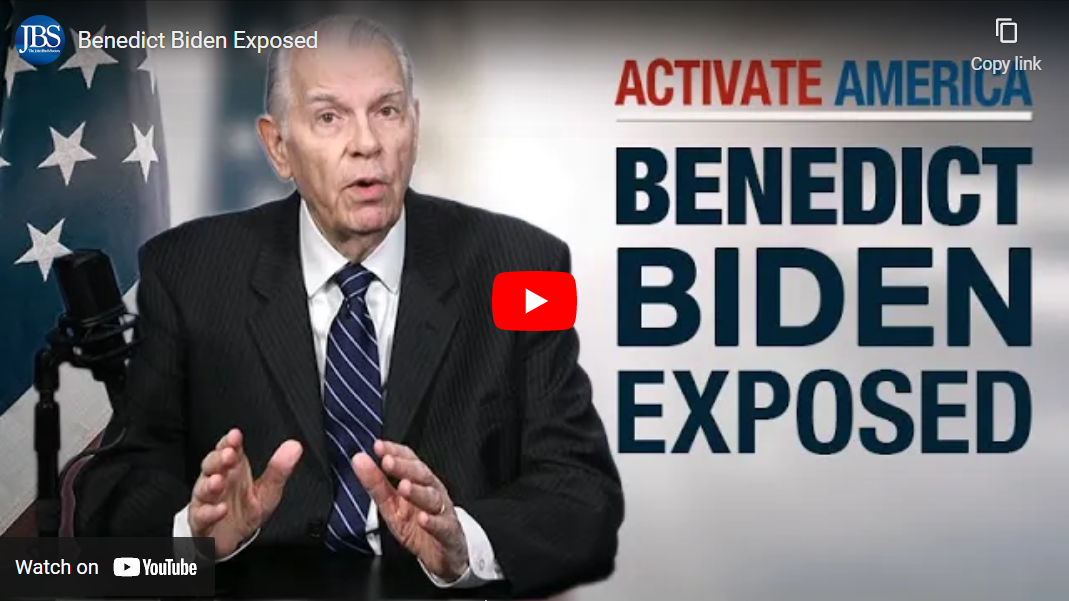 Take Action!
1.) Read Art's new book, "Benedict Biden: Water Carrier For The New World Order"
2.) Book a Benedict Biden speaking event in your area
3.) Help the US get out of the United Nations
Related Videos
Take the next step and get involved with the John Birch Society.
Watch This is The John Birch Society.
Learn more about the John Birch Society.
Subscribe to our free e-Newsletter
Learn about JBS Membership | Join Now
Contact your local coordinator for opportunities to get involved.
Connect with us on Social media:
Published with permission of jbs.org