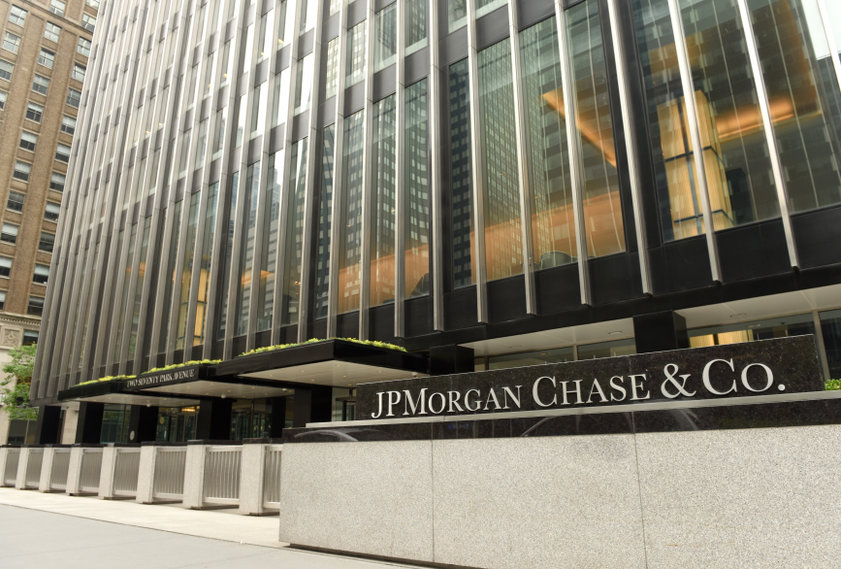 CFACT confronts energy hypocrisy at JPMorgan Chase shareholder meeting
By Adam Houser
As part of its ongoing mission to confront and expose leftist agendas in the corporate world, CFACT attended the virtual JPMorgan Chase & Co. annual shareholder meeting.
Several heated issues were discussed related to the shareholder proposals set forth at the meeting.
The most dangerous proposals would have required that JPMorgan Chase not contribute to new fossil fuel supplies, and another which would have set absolute contraction targets for JPMorgan Chase's financed greenhouse gas emissions submitted by the radical environmentalist organization Sierra Club.
Both proposals failed, and CFACT voted no on each of them. The proposal regarding fossil fuel financing failed with 10.9% voting in favor, while the proposal regarding contraction targets for emissions failed with 15.2% voting in favor.
Additionally, proposals were submitted by allied organizations. One proposal was submitted by the National Legal and Policy Center that would require JPMorgan Chase to encourage not just diversity of gender and skin color as the Left says, but also diversity of experience and viewpoint. Another was submitted by the National Center for Public Policy Research, which would have amended the certificate of incorporation to make JPMorgan Chase a public benefit corporation. The intention of this resolution was to make the company more accountable to stakeholders such as workers or customers, not just shareholders.
Unfortunately, both resolutions failed, with the viewpoint diversity proposal receiving 4% of votes in favor, and the public benefit corporation proposal receiving 0.7% of votes in favor. CFACT will continue to work with allies to craft proposals in the future that capture more of the shareholder votes to better hold corporations like JPMorgan Chase accountable.
Despite these disappointing vote tallies, CFACT did ask a question regarding energy production, addressing clear inconsistencies in the letter Chairman and CEO Jamie Dimon sent to shareholders. While Dimon referenced the importance of energy production, he continues to greenwash such statements by also claiming it is important to increase wind and solar energy, especially given the current energy and security crisis given the Russian invasion of Ukraine.
CFACT asked:
"CFACT commends Chairman & CEO Dimon for expressing the importance of increasing energy production, primarily gas, to help America and Europe. But how would increasing solar and wind energy, as suggested in his letter, help Europe during the current crisis, given solar and wind's intermittency and dependence on fossil fuels for backup power?"
Other participants on the call also voiced concerns with JPMorgan Chase's policies regarding climate and energy. Paul Chesser of the National Legal and Policy Center called out JPMorgan Chase for its support of the Paris Climate Accord, calling it a "political document" that is "devoid of science." Chesser asked why there are no climate scientists on JPMorgan Chase's board if the company is going to be so concerned with so-called climate issues?
Another participant railed against JPMorgan Chase's management, saying they were pursuing "woke nonsense on the shareholder dime," and demanded that they "stick to banking."
It is clear that this is an issue of concern for JPMorgan, for another shareholder asked how much was spent on ESG (Environmental, Social, and Governance), and asked if such spending contributed to the "excessive expenses" that were reported by the bank last year. CEO Dimon responded, revealing JPMorgan Chase spent a staggering $106 billion on ESG initiatives last year.
CFACT applauds these statements and questions and could not agree more with the concerns and criticisms raised! From these statements, it is clear that frustration is growing with banks like JPMorgan Chase for focusing more on woke ESG "nonsense," as the caller said, and not finance.
CFACT will continue to participate in shareholder meetings to expose leftist plans and hold these corporations accountable. More updates on this will be coming in the next few weeks.
Author
Adam Houser coordinates student leaders as National Director of CFACT's collegians program and writes on issues of climate and energy.
From cfact.org