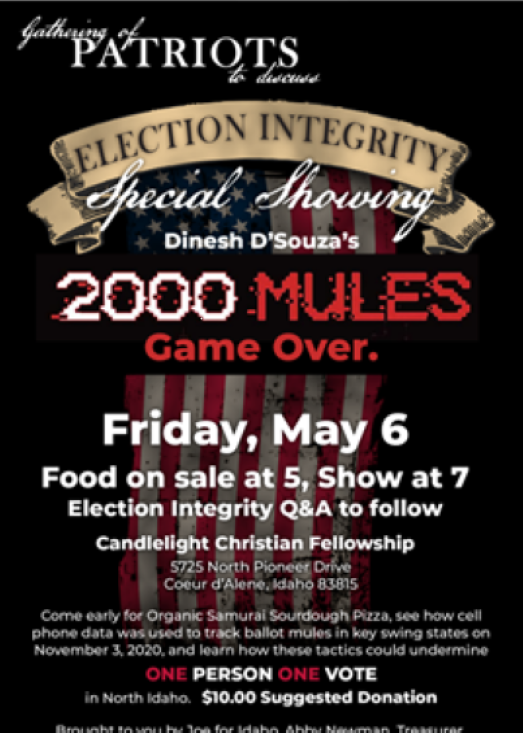 Exclusive Viewing of "2000 Mules" Fri. May 6th at Candlelight 7 PM
By Candlelight Christian Fellowship
This showing of "2000 Mules" has been blackballed by major Movie houses/providers.  Only being shown at 3 locations in CAlifornia.  However Idaho has 5 locations!
Our local Showing is at:
CANDLELIGHT CHRISTIAN FELLOWSHIP
Doors open at 5 PM
Food is provided for purchase
Program starts at 6:30 PM
Get there early and get a seat! (Probably a sellout!)
6:30 Program Begins
6:35 Dr Frank (Nationally recognised Forensic Analysis) Has an additional short video on Election Integrity in North Idaho.  This video is amazing and shows the predictions of our last  local Election in North Idaho (prediction and election results!
!  Donations of $10 are suggested
2000 Mules starts at 7 PM
Q & A afterwards (Read Flyer – Attached)
Get there early and claim your seat!