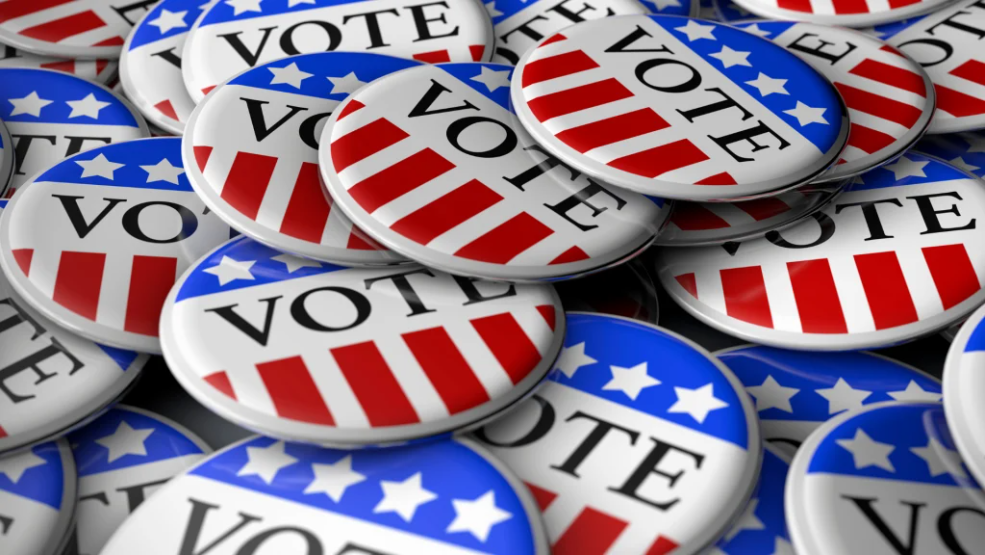 2000 Cheating Husbands
By Wayne Allyn Root
Do you believe the 2020 election was stolen? Do you need more proof? Then watch the "2000 Mules" movie coming out this week.
How powerful is "2000 Mules?" Why do you think the Supreme Court decision on Roe vs Wade was leaked right at this exact moment? This is the first Supreme Court decision that has ever been leaked in the history of America. And this historic criminal act just happened to occur on the eve of the release of "2000 Mules?"
The goal of this leak is to distract from the concrete proof of a stolen presidential election. Now abortion is in the headlines day and night. It will be all anyone talks about 24/7 for months. The proof of a stolen election will be drowned out by this high-profile controversial debate over abortion.
And look who this once-in-a-lifetime leak targets- female voters. It's no coincidence.
But I have a powerful message for female voters, wives and mothers. Ladies, have you ever had a boyfriend, lover, or husband cheat on you? Did you need actual proof of your husband cheating to know he cheated?
Or would this be enough to know for sure…
Your husband comes home at 3 AM, reeking of booze, lipstick on his collar, hickey on his neck, the smell of a woman's perfume on his body, and when you ask him where he's been, he replies…
"Shut up. I did nothing wrong. You're a crazy woman. You're a conspiracy theorist. No, you can't look at my cell phone, or text messages. No, you can't look at the GPS of my phone. How dare you ask. If you ever talk about this again, I'll cut off your income and kick you out of this home. Good luck being homeless on the streets."
What would any woman believe at that point? Do you need any further "proof?" Or is your husband's reaction all the proof you need? Are you "crazy" or a "conspiracy theorist" for seeing the truth with your own eyes? Which do you believe: your own eyes, or your husband's lies?
That's the 2020 election to a T. We all know what happened. We don't need what Democrats and the media call "proof." The Democrats' angry response is the proof. The media's cover-up is the proof.
They call us "crazy." They call us "conspiracy theorists." They refuse any investigation. They fight against forensic audits with armies of lawyers. They ban any discussion. They refuse any debate. Is this normal?
They ban us, censor us, shadow-ban us, burn our books (in this case, our free speech)- by kicking us off Twitter, FB, YouTube, or Instagram, for even a mention of a stolen election. What are they so afraid of?
They deny what we can see on video with our own eyes- videos of…*Detroit City Clerk vans arriving at 3 AM to the counting room in Detroit with boxes of hundreds of thousands of ballots…
*Georgia election workers pulling out suitcases stuffed full of ballots, after the room is emptied due to a false report of a burst pipe…
*Videos of election workers running the same ballots through the counting machines many times…
*Videos of "mules" stuffing ballot drop boxes in the middle of the night with thousands of ballots, after coming directly from Democrat Party headquarters.
Democrats and the media couldn't care less about the sworn testimony of a USPS truck driver in Pennsylvania who swears he drove a million ballots from Long Island to Pennsylvania days after the election.
They couldn't care less that in Georgia, only days before the election, the Elections Dept. ordered (and paid for) one million mail-in ballots from a printer- even though they had no time to mail any of them. Why waste all that money? Or was the plan to fill the ballots out after Election Day? Move along, nothing to see here.
They couldn't care less that in Wisconsin, elderly Americans (many with dementia) voted in all-time record numbers at nursing homes…100% turnout…all for Joe Biden.
There's "no proof" they say. There's actually plenty of proof, but that's why media, social media and Democrats have banned any discussion, or debate. The mainstream media and social media have conspired to make it disappear- just like Hunter Biden's laptop.
But the only proof any smart wife or mother needs is the response. Just like a cheating husband, the Democrats' response is so rancid, so ridiculous, so over-the-top with fake outrage, we all know the truth. The proof is in the response of the cheater. WE KNOW.
If you made a bet on the election (as I did), you know. Trump was running away with a landslide electoral victory, a landslide 8 to 1 betting favorite, at Midnight of Election Night, when suddenly five key states announced at the same time, for the first time in history, that they were stopping the vote count until morning. Nothing strange there. Nothing suspicious there.
Why did five states stop counting, for the first time in history? Trump had insurmountable leads in all 5 states. Yet when we woke up, the leads were gone. Hundreds of thousands of new votes…almost 100% for Biden…were found overnight. And they were only found with no GOP witnesses in the counting room. No problem there, right?
But if you're still unsure, watch "2000 Mules" to see how millions of fake ballots were flooded into battleground states to steal the election.
But you don't need "2000 Mules" to know for sure. "2000 Cheating Husbands" tells the real story.
Simply tell every Democrat in America that you believe the 2020 election was stolen. Then watch their reaction. They'll act exactly like your cheating husband, at 3 AM, with lipstick on his collar.
That's why I aimed this commentary directly at female voters, wives and mothers. To anyone who has ever suffered a cheating boyfriend, lover or husband. Because, you know what cheating looks like, you know how cheaters act.
Now that we all know the 2020 election was stolen, the important question is…
What are we going to do about it?
Wayne Allyn Root is known as "the Conservative Warrior." Wayne's latest book, "The Great Patriot Protest & Boycott Book" is a #1 bestseller. Wayne is host of the nationally-syndicated "Wayne Allyn Root: Raw & Unfiltered" on USA Radio Network, daily from 6 PM to
9 PM EST and the "WAR RAW" podcast. Visit ROOTforAmerica.com, or listen live at USAradio.com, or "on demand" 24/7 at iHeartRadio.com, or on the Audacy app.
Published with Permission of rootforamerica.com