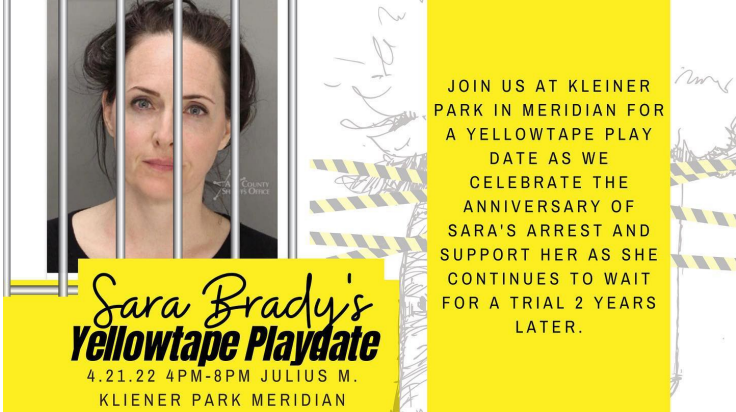 Sara Walton Brady held a two year anniversary at the place of her arrest Kleiner Park, Meridian, Idaho
'Playground Mom' still facing trespass charge after two years
Videography by Casey Whalen
Sara Walton Brady addressed supporters Thursday afternoon marking two years since her initial arrest for taking her children to a playdate held that day with other families in protest after Kleiner Park playground equipment was wrapped with yellow caution tape marking it closed due to Covid, issued by the City of Meridian.
In defiance, Sara stood her ground that day and is currently still facing a trespass charge after all this time by the State of Idaho and Attorney General Wasden. For more information see the following video: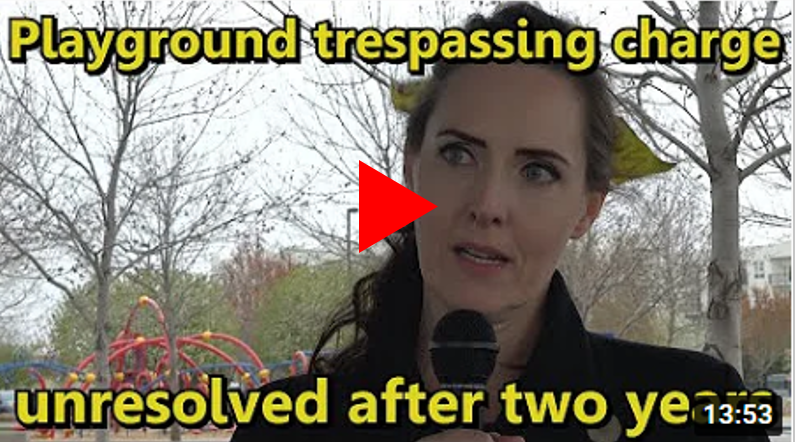 Published with Permission of northidahoexposed on YouTube
19K subscribers
SUBSCRIBED
Ways to support the Sara Brady Family:
https://givesendgo.com/SupportSaraBrady
https://www.supportsarabrady.com
https://facebook.com/supportsarabrady…
https://first-amendment.creator-sprin…
I'm happy to announce partnership with Hero Soap Company which a portion of proceeds goes to veterans and first responders. Their products are all natural and fragrance free. Help support my work and this great company by purchasing using the following link: http://www.herosoapcompany.com/northi…
Text RIGHTS to 80123 to join the People's Rights Movement, this is national. We are creating a communications network to dispatch people to assist local business owners or families being oppressed by a tyrannical government. Text the word RIGHTS to 80123 and visit https://www.peoplesrights.org
Help me get my own gear! Amazon wish list: https://www.amazon.com/hz/wishlist/ls…
This channel is demonetized, help support independent journalism via Cashapp: $NorthIdahoExposed, Venmo: @northidahoexposed, Paypal: https://paypal.me/northidaho
Casey Whalen                                                                                                            PO BOX 3041                                                                                                    Coeur d'Alene, Idaho 83816
Other platforms:
Bitchute: https://www.bitchute.com/channel/nort…
Rumble: https://rumble.com/user/northidahoexp…
Brighteon: https://www.brighteon.com/channels/no…
DLIVE: https://dlive.tv/NorthIdahoExposed
LBRY: https://lbry.tv/@NorthIdahoExposed:e
Spreaker: https://www.spreaker.com/user/13667185
Pexel (my b-roll) https://www.pexels.com/@casey-20197262
Follow me on twitter: https://twitter.com/casey_whalen
Public record board Inland NW: https://northidahoexposed.wordpress.com
Copyright Disclaimer Under Section 107 of the Copyright Act 1976, allowance is made for "fair use" for purposes such as criticism, comment, news reporting, teaching, scholarship, and research. Fair use is a use permitted by copyright statute that might otherwise be infringing. Non-profit, educational or personal use tips the balance in favor of fair use.